I hope everyone had a great Easter, connecting with family and friends on the phone or Internet. Christic love never gets old as the best antidote for mass fear and anxiety in the Family of Mankind. And Easter resurrection themes hopefully prick our conscience to remember the spirit that matters for evolutionary ascent.
To say that global civilization is going through systemic social, political and economic RESET may sound simplistic, yet may prove an understatement.
This is THE EVENT we've been waiting for. I've been calling it
Aquarian Spring
- the decade of the 2020s that initiates the Aquarian Age.

It may be much different than imagined,
yet better than you had ever hoped for.
Behind the mass media cover story of the 'virus',
huge organizational infrastructure developments
will be morphing the matrix of our 'global village'
of instant-everywhere & interactive

T

e

L

e

C

omm;
an exquisite metaphor for unity consciousness.
Free energy technology will be replacing Big Oil and the petro-dollar via blockchain currencies of exchange. Quantum healing technology will be replacing Big Pharma's domination of media, medicine and government policy. And quantum computers will be replacing knowledge tools as we have known them.

As quantum physics has revealed,
our act of observing the universe
influences the universe we observe;
our act of observation is co-creative.
They will be calling the Aquarian Age the Quantum Age. And what is healthy in the quantum field will have greater sanctity as the holistic and holy spirit that matters on Earth as in Cosmos.
Quantum reality is the self-evident truth that the choice and responsibility are truly ours regarding how things turn out.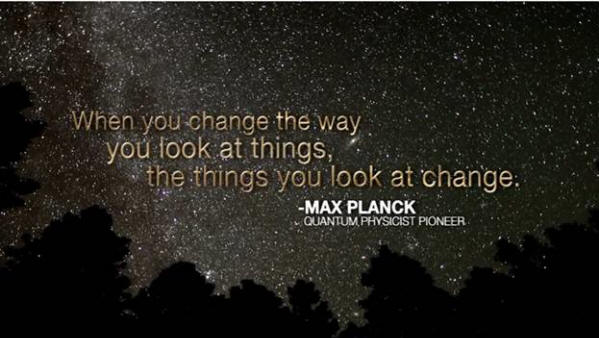 As quantum physics points out, the best way to predict a healthy public future is to
consciously co-create it
with individual-collective collaboration and coordination of cooperative communication that cultures social conscience in our ubiquitous social network communities - the
T

e

L

e

C

omm
-

T

e

L

e

C

are model.
HOW we get there during
Aquarian Spring
is the HUGE elephant in the room that very few people notice is even here. It's as though the wool has been pulled over our
TLC

vision.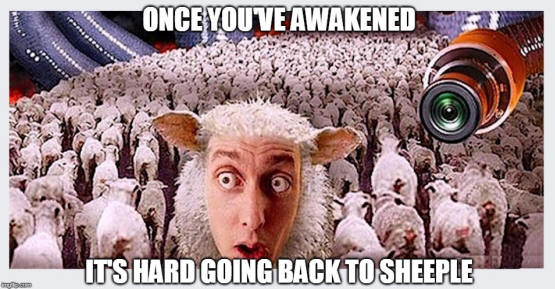 But the veil is lifting. People ARE waking up, wising up and rising up THANKS to brilliant new videos like this one just published this week; 8 million views already. This one is a MUST WATCH for spiritual initiates who think for themselves:

VIDEO OF THE MONTH:

April 10, 2020
This '
Out Of The Shadows'
documentary lifts the mask
on how mainstream media and Hollywood manipulate
and control the masses by spreading propaganda in
their content. This is the 'war on truth' we face now.

Personally, as a
metaphysician
, I've been suffering a little burn-out from tending this 'patient' - the collective consciousness yearning to breath free from unabashed fear porn in the fakestream media. This has created a lot of public
dis-ease
- an existential crisis - for billions of Netizens worldwide.
Mental distress from fear of the unknown narrows one's mind-set with the inability to process new information of an in-depth nature. That's the definition of both 'executive burnout' and 'paradigm paralysis'... also known as 'stinking thinking'.
This is what happens when discernment of a holistic nature - spiritual, mental, emotional and physical - gets fragmented, overspecialized and under-adaptable to heart coherence that centers and connects mind congruence amidst mass awakening disruptions of 'normal'.
I discussed this in my '
Easter 2020
' compendium, but it's a much better read now - upgraded with numerous edits, infographics and videos since Easter.
Did you see
what Jesus had to say on Easter?
That was one of the new videos added the next day. Those who know my publishing routine are aware that I typically incorporate upgrade feedback from readers - and trusted news sources - into new compendiums over several days, before putting them to 'bed' in the Internet's own version of the Akashic Records.
Hopefully, you had a good laugh with my Easter egghead selfie from 1976. I was a 'superhero' in my own mind - the hero's journey - long before I was the host of Cosmic

<![if !vml]>

<![endif]><![if !vml]>

<![endif]><![if !vml]>

<![endif]><![if !vml]>

<![endif]>

. But I can still laugh at myself - like a court jester - while playing the cryptic messenger of sources of truth a lot wiser than myself.
I apologize for my awkward performance the first part of Saturday's Cosmic LOVE Show on the Eve of Easter. I was so exhausted prepping the
Easter 2020
compendium that I took a 'power nap' 2 hours before the show; but instead of waking up 15 minutes later as usual, I was awakened by the studio calling to patch me in. Showtime! But a little groggy at first.
EXCERPT:
In Florida, the State receives $132,000 for each reported case of corona. In Nebraska, Minnesota and Montana, the State receives over $300,000 for each reported case of corona. The difference in the amounts received is based on some weird government bureaucrat-created voodoo Medicare formula. The point is, hospitals are being financially rewarded for identifying people as contracting or dying from coronavirus -
whether they actually contracted the virus or not.
By now, most thinking people realize that the numbers of people being infected and killed by the coronavirus - as told by front men for the Pharma-Media 'Complex' (Cabal) - are grossly exaggerated.

Elizabeth Clare Prophet was another messenger of the Masters who privately told some close friends that the most dangerous cult in America was the high priests of medicine with their drug sacrements.

Imagine that there is a brilliant scientist
- the guy who actually invented e-mail -
who is running for Senate while exposing
massive collusion of Deep State Fed-Gov
agencies fronting for Big Pharma interests
with
trillions of dollars
of profit at stake.
If you watch the April 4, 2020 video by
Dr. Shiva, PhD
HERE
, you will get his
brilliant story behind the 'scamdemic'
that ignores the immune system while
weakening it with drug side-effects.


~~~~~~~~~
REALITY REPORT - PART THREE

New Paradigm of Normal is Integrating.

As Light Surges, Darkness Purges.
Vaccines were declared unavoidably UNSAFE by the US Supreme Court in 2011. Nearly $4.3 billion dollars has been paid out by the Vaccine Injury Compensation Program (i.e.: Vaccine Court) to victims or their families for vaccine injuries and deaths. Source: https://www.hrsa.gov/sites/default/files/hrsa/vaccine-compensation/data/data-statistics-vicp.pdf
Do you see the conflict of interest here?

Would you agree that our best defense
is a good offense by exposing the
Big Lie of vaccine pharmacide
"for our health and safety"
.
Folks, six weeks ago I reported that this plandemic was a hoax. The fear was peaking then, along with fear's ugly step-sisters of anger and anxiety. I got a lot of backlash from this flu fear foe. But there's a lot more people waking up since then.

Can you hear me now?
Do you see the hoax?


R

eady for some
TLC
?
With the moon passing over the Pluto-Jupiter-Saturn alignment and then Mars over this last week, there's been a lot of intense energy in the ocean of quantum actuality that we filter and subjugate as 'reality'.
THIS GLOBAL REBOOT WAS
ORDAINED FOR THIS TIME.

And it's ALL in divine order.

Dis-ease is purging. Whol

ness is emerging.
The energies are lightening up this weekend with the Moon now in Pisces, conjuncting Neptune which is exalted in Pisces with a very deep and mystical energy of universal love. So enjoy the cosmic weather:)
BE the
TLC
you want to SEE.
Dare to
Care
and Share.
All Ways

<![if !vml]>

<![endif]><![if !vml]>

<![endif]><![if !vml]>

<![endif]><![if !vml]>

<![endif]>

, Always:)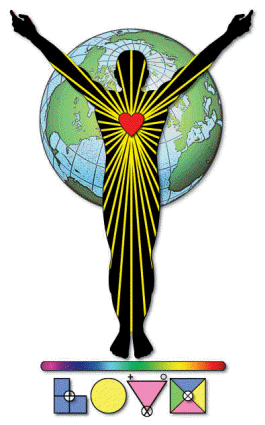 The pure in heart will see 'G.O.D.'
- Geometric Ordered Divinity -
framing the order of the universe
via pure geometry thought-forms
for full spectrum TeLeCommunion:
TeLeComm for TeLeCommunity,
TeLeConscience, TeLeCare and
NEXT economy - TeLeCommerce.
If we aren't investing our co-creation energies
in ways for us to wake up, heal and evolve,
then what are we believing, thinking and
doing with our co-creation energies?