2020's Global Co-Creation Series
<![if !vml]>

<![endif]>

Maintain a modicum of social distancing.
Conditional Easter Quarantine Moratorium
April 1, 2020 / Heartcom Network
A selective moratorium is warranted
based on 3 factors qualifying safety
if they are conscientiously honored.



NOTE:
This is NOT a blanket moratorium.
What is appropriate in most areas
is not appropriate in other areas.

PART 1 – Hot Zone Exception:
Continued quarantine in hot zones
especially if with concentrated 5G
in the northern tier of U.S states.

The location of hot zones in Seattle and New York City correspond to a cooler climate that Coronavirus likes.

"Viruses don't do as well with
warm moist weather."
~ Dr. Anthony Fauci, top U.S.
infectious disease expert

Seattle and New York City are also hot zones for 5G radiation that weakens the immune system. Plus they get less sunlight than southern cities, thus diminishing Vit-D levels essential to the immune system.

Southern cities like Houston and San Diego are 5G hot spots but with warmer sunny weather that kills viruses.

PART 2 – Minimizing Exposure:
Return to 'guarded normalcy' with
on-going support of those who are
infected at home or in urgent care.

With the onset of warmer spring weather, it's healthy to get out and exercise with fresh air while maintaining a modicum of social distancing as a general rule. The exception is in communities that have inordinate stress on public health services.

Over-compensating with strict quarantine policies can by just as debilitating to social and economic health as under-compensation without shelter-at-home guidelines.

The key metric for sustainability of open community is a high level of support care maintained for those who are sick at home or in hospital urgent care.

General public travel restrictions should be maintained at least until the end of April, yet continue to provide local access to food and health resources.

Regional metro-areas should be sharing health data on sustainable care of the sick, adjudicating open community guidelines accordingly.

PART 3 – Health Assurance Policy:
Emphasis on holistic self care and
online 'telehealth' with 'TeLeCare'
for optimal personal/public health.

Common sense would say that it's better to prevent disease by 'Strengthening the Immune System', rather than just waiting to see if you get sick.

If the only medical tool the health care system has is a 'hammer' – drugs for whatever ails you – then we get hammered with drug side-effects that weaken the immune system for re-infection later or an even worse disease than Coronavirus.

"There are some remedies
worse than the disease."
~ Publilius Syrus

The obvious need to minimize exposure of health care workers has highlighted the obvious benefit of online health advise with 'telemedicine' - also called 'telehealth' - for the highly personalized analysis, prevention and management of disease.

This future of global health care is now being pioneered with the Global TeLeCare model of free online Universal Self Care for all global Netizens.

This 'expert system' highlights the stand-alone or combined efficacy ratings of allopathic, naturopathic, homeopathic, chiropractic and other health care modalities. Feedback from users upgrades 'wisdom of the crowd'.

The new science of infomatics for interactive knowledge power can provide self-correcting database standards that define and refine empirical RESULTS showing what health modalities work best for one's unique 'metabolic type' (blood type) and disease symptom profile.

The key to integrity in telemedicine with TeLeCare is the sovereignty model of well-informed choice that integrates the full spectrum of tools and processes for optimal health assurance.

With a clear vision of new holistic standards
for a new global industry of self care,
billions of lives can be optimized
and millions of lives saved.

Without that vision, economics and politics
of disease care for profit and power
will sabotage societal health,
and millions will perish.

Related Headlines In The News:

This Is Why Modern Medicine Has A
Problem With Natural Cures
March 27, 2020 / SurvivalDan101.com
Well, there is the money, of course.

Two Stanford Professors Explain How
Pandemic Panic is Exaggerated
March 24, 2020 / Wall Street Journal
The article here was published the day before in
the Wall Street Journal, but that link, here, only
allows the 1st paragraph without a subscription.

The Research of 12 Other Experts
Questioning Coronavirus Panic
March 24, 2020 / off-guardian.org

VIDEO - Part One: (18 min)
What Really Happened In Wuhan China
March 27, 2020 / Fall of the Cabal

VIDEO - Part Two: (17 min)


Follow the Money to See WHO Is Behind
Pushing the Pandemic For All It's Worth
March 27, 2020 / Fall of the Cabal

"The Plannedemic"?
A PLAN YOU CAN'T TRUST!
March 29, 2020 / ZeroHedge.com
For the past decade, Bill gates has been


warning us about an inevitable pandemic.
Conditioning us.
Getting us used to the idea: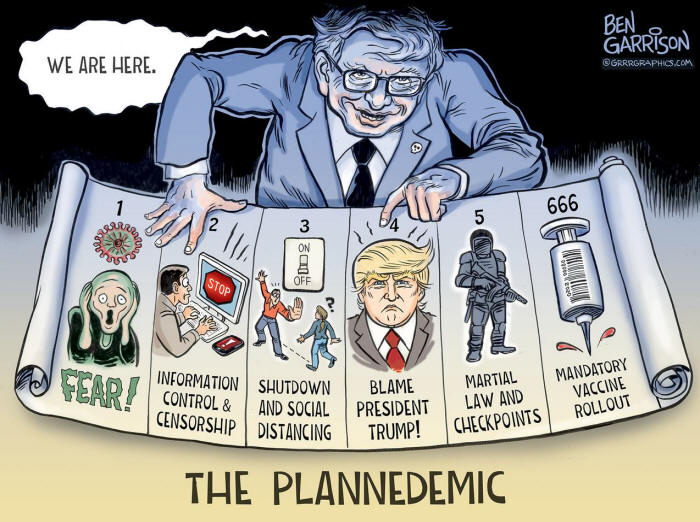 David Wilcock Update On:
The Great Pandemic III (3 ¼ hours)
Note: 1st minute is dead air; wait for it!

March 29, 2020 / Divine Cosmos
New Briefings and Big Picture:
Take-down of the Deep State.

As David explains, be aware of the coming 3-day
blackout of the Internet and phone use except
for 9-11 calls. For years, David has been saying
that arrest of Deep State kingpins was coming.
Now it's going forward with some silent running.

Great Pandemic Part II HERE (5 hours)
There's a method to the madness folks.
Bill Gates is colluding with Big Pharma.
5G Big Tech is allied with Big Pharma.

Both 5G and Big Pharma
have disease side-effects.

There is NO good science from either
to prove they are safe for the public.
There is plenty of good independent
science to prove they are harmful.
So they are both in existential crisis
with an agenda to lock-down 'choice'
for a 'captive market', i.e. tyranny.
CONFIRMED! 5G Installation In Schools
Nationwide During the Lockdown!
March 16, 2020 / LogicBeforeAuthority
In the meantime, have a good laugh!
Keep your spirit up with good humor.

March 28, 2020 / Shirley Serban
4,512,608 views (in 4 days!)

HIGH STATE UPDATE:
Spring Initiation ~ Spiritual Inspiration
There are no sustainable solutions to this
GLOBAL HEALING CRISIS
without the spirit that matters above all.
If you haven't prayed for the good of all,
then now is a good time – good karma.
To fear and worry is like praying for that
which you do NOT want – bad karma.
For a prescient video excerpt on 'karma'
- just published yesterday - go HERE.
Divine Direction (dharma) comes from
love's perfection:


March 31, 2020 / HeartsCenter.org
Keep the Faith ~ See the Good
Make it So!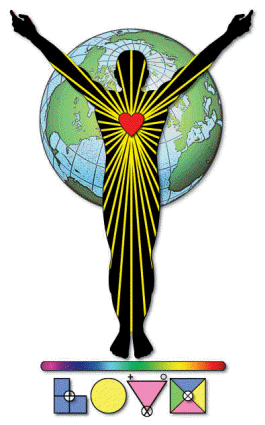 Full Spectrum
TeLeCommunion:
via TeLeComm for
TeLeComm-unity,
TeLeConscience,
TeLeCare and
TeLeCommerce.

Supporting 2020's Global Co-Creation
with full spectrum holistic health: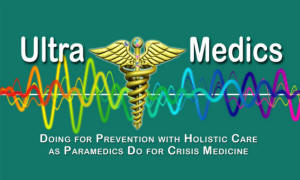 UltraMedics Services
Advanced holistic modalities
for personal/collective health