The True Story of Vaccine Dangers
Compendium by Christopher Rudy
Note: YouTube has censored several videos that
challenge the official pharmacidal narrative.

Published July 24, 2015
What they are not telling you about vaccines.
www.westonaprice/vaccinations/
MUST WATCH - 5 minute trailer:
COVID AND THE VACCINE
Truth, Lies, and Misconceptions Revealed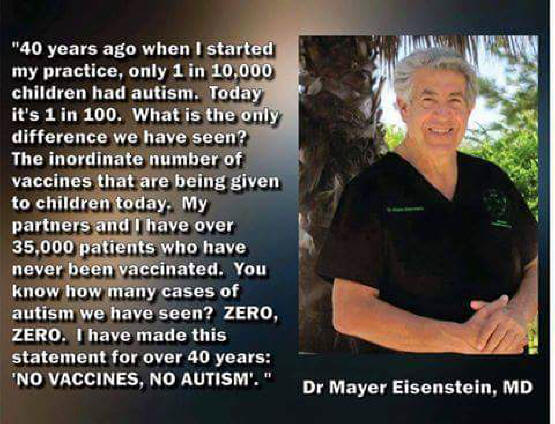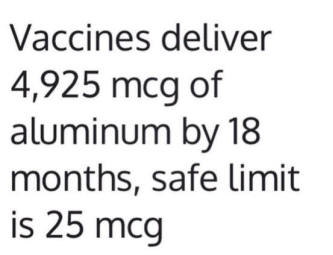 THE VACCINATED BRAIN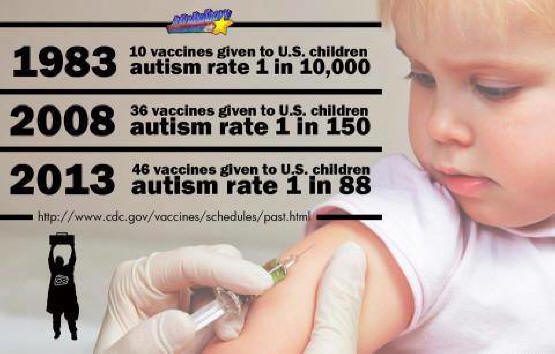 1 in 30 American children have autism,
diagnoses up nearly 52% since 2017
July 6, 2022, ABC News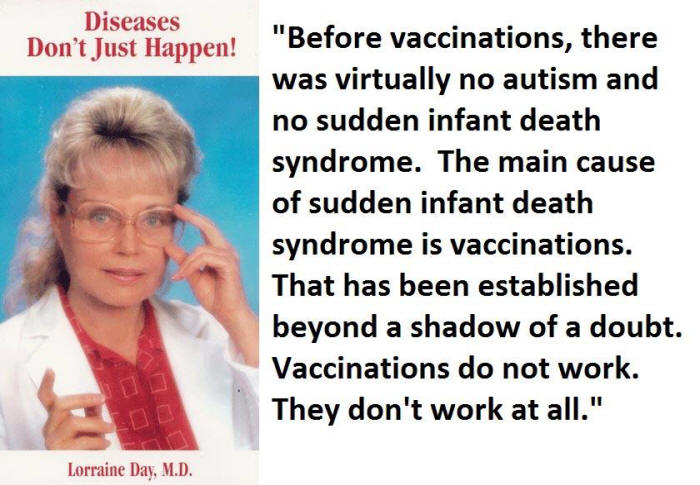 See the well-documented article:
The Danger of the Hepatitis B Vaccinations
After decades of passionate debate, parents probably missed
the repeated admissions by drug companies and governments
alike that vaccines do in fact cause autism. For the concerned
parents seeking the truth, it's worth remembering that the exact
same cartel that owns the world's big drug companies also own
America's news outlets. So finding propaganda-free information
had been difficult until the Internet exposed this betrayal of trust.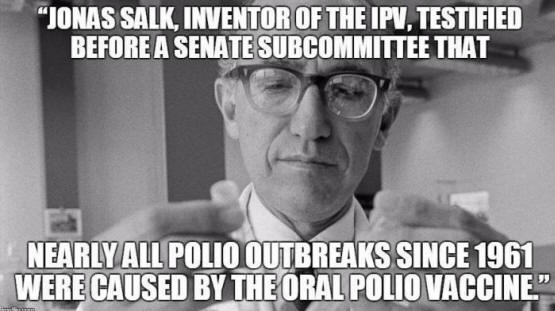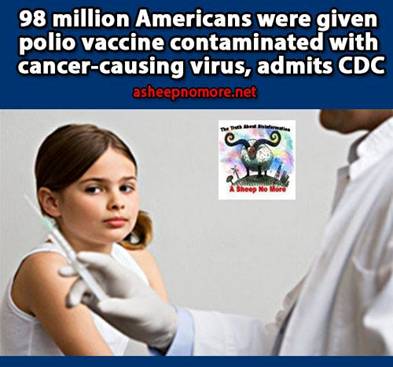 Mississippi First in Infant Vaccination Rates
- Highest Infant Mortalities



Do you think it's just coincidence that Mississippi has the
highest infant vaccination rates and also the highest
infant mortalities of any other State?





Or is it empirical proof that vaccines are killing babies
in direct proportion to their use?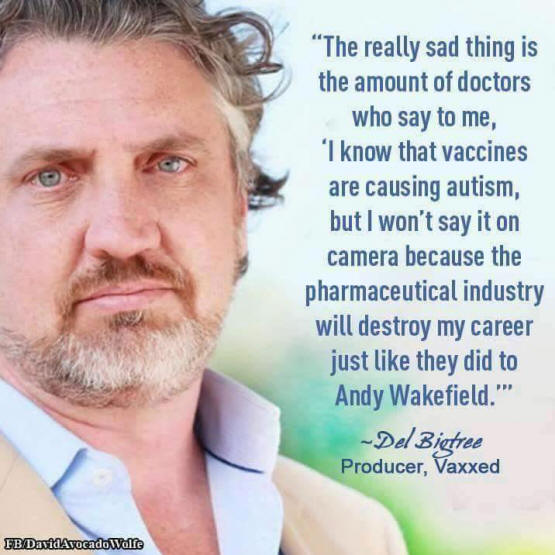 "The entire vaccine program is
based on massive fraud."
~ Russell L. Blaylock, M.D., neurosurgeon
for 25 years and on the editorial staff of
the Journal of American Physicians and
Surgeons, official journal of the Association
of American Physicians and Surgeons.
"The only safe vaccine is the one that is never used."
- James Shannon, Former National Institutes of Health (NIH) Director
<![if !vml]>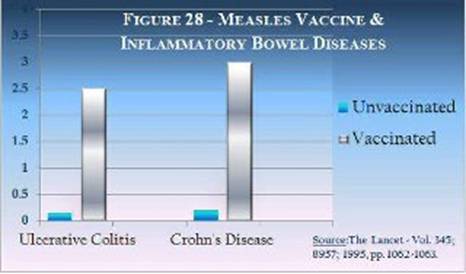 <![endif]>
Excerpts from PEERS and WantToKnow.info:
Did you know that the government has never done a study comparing the health of vaccinated and non-vaccinated children? Guess why? Watch a short video of the CDC's chief of vaccinations making excuses for why they won't do a study.
For more on the massive public harm from vaccines - and the economics behind this fraud - see concise summaries of deeply revealing vaccine news articles from reliable major media sources.

<![if !vml]>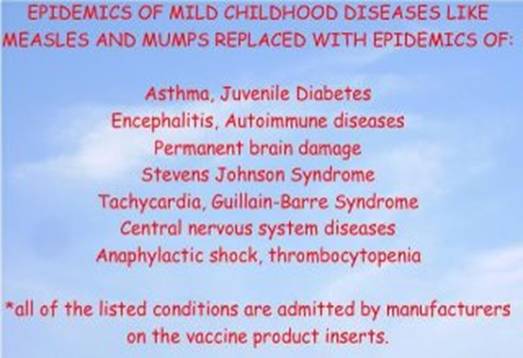 <![endif]>
News Link: Vaccines and Vaccinations
Here it is: how the US government admits vaccines cause autism
09-09-2014 ~ TheDailySheeple.com ~ Jon Rappoport
Gary Null Documentary:

The Silent Epidemic - The Untold Story of Vaccines
"We have the most unhealthy generation
of children of all time."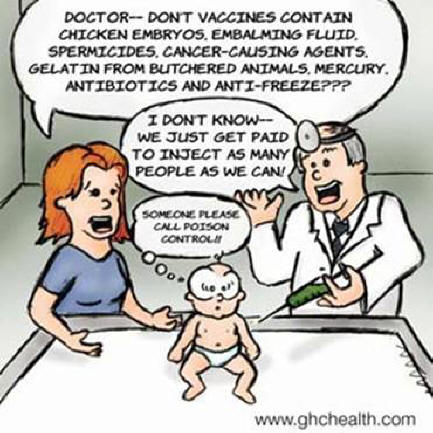 The BEST recent VIDEO on vaccines HERE.
(And a history that may well shock you.)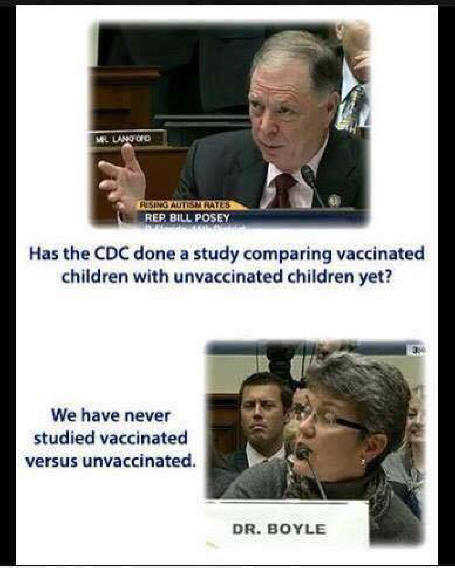 Breaking News, August 2014:
The mainstream media is silent on the
report by a CDC whistleblower that this
government agency concealed the harm
caused by MMR vaccines for 13 years.



Connect the dots with a little Common Sense.

Contagious disease has been decreasing on its own due to
modern sanitary practices with food, water and behavior.
As you can see from the following charts, these infectious
diseases were on the way out without vaccines... and the
Big Lie, told repeatedly, is that vaccines eradicated them.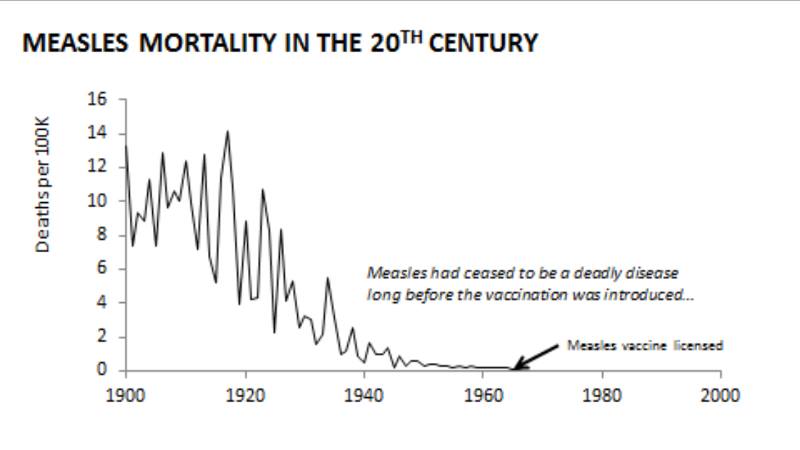 <![if !vml]>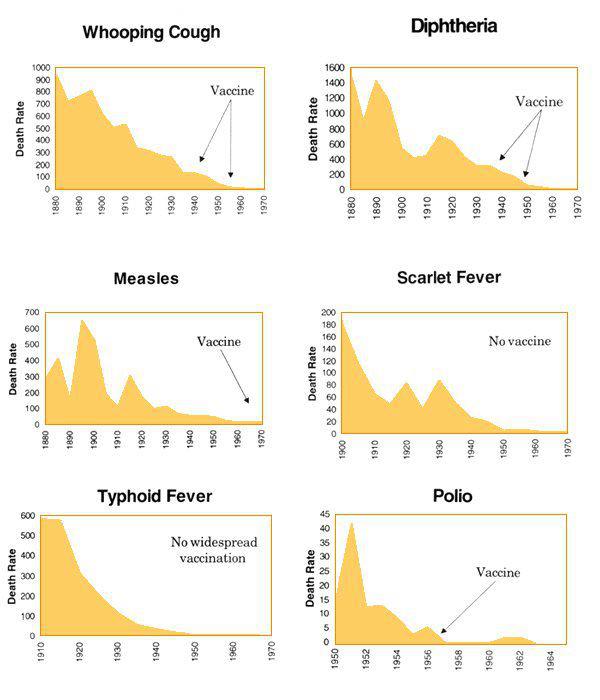 <![endif]>
By PF Louis / June 19, 2012
Suspicions have been confirmed for those wary of vaccinating their children.
A recent large study corroborates other independent study surveys comparing
unvaccinated children to vaccinated children. They all show that vaccinated
children have two to five times more childhood diseases, illnesses,
and allergies than unvaccinated children.

You've probably known for a long time that
vaccines weaken the immune system
and make children more vulnerable to future infections.
New science has actually put numbers to the question.
It turns out that vaccinated children are up to
500% more likely to suffer allergies and disease
than un-vaccinated children:
http://www.naturalnews.com/036220_vaccinated_children_disease_allergies.html
~~~~~~~~~
The fact is that vaccines are loaded with extremely toxic substances
that weaken the immune system, damage the formative brain,
and seed pathologies that may afflict optimal health for life.
"The chief, if not the sole, cause of the monstrous
increase in cancer has been vaccination."
– Dr. Robert Bell, once Vice President International Society for
Cancer Research at the British Cancer Hospital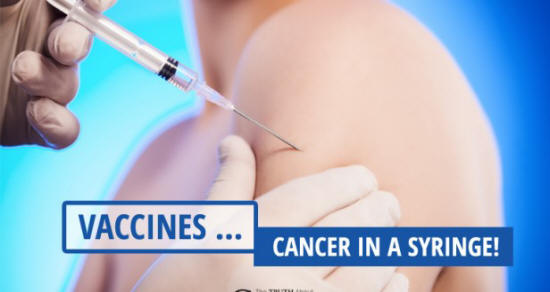 See the article: Vaccines…Cancer in a Syringe!
Are you surprised to see (above) that Aspartame is in vaccines?
See this article:
Aspartame's cancer causing mechanism discovered: FDA must ban it
http://www.digitaljournal.com/article/325859

<![if !vml]>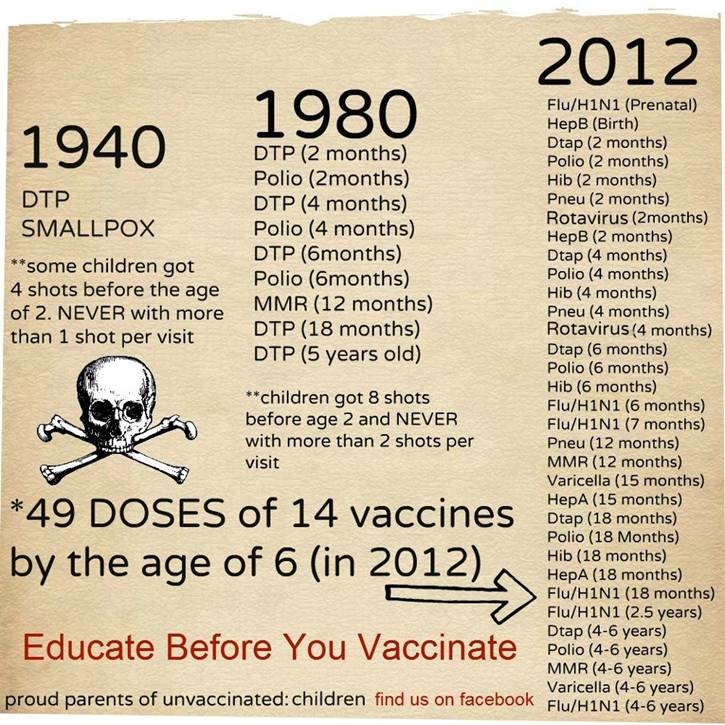 <![endif]>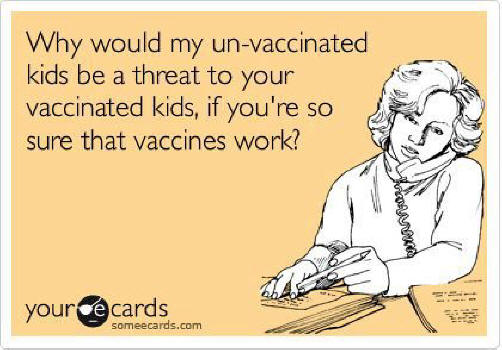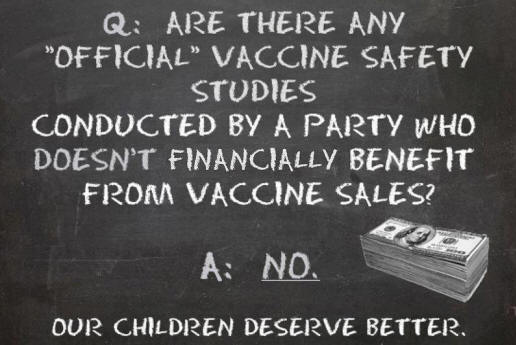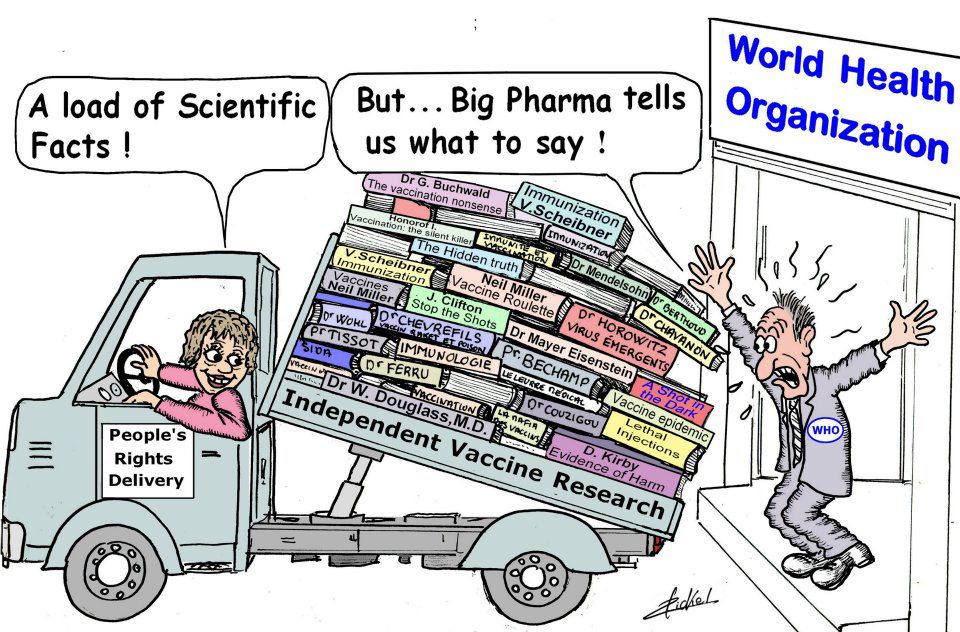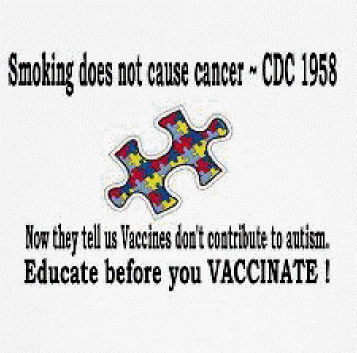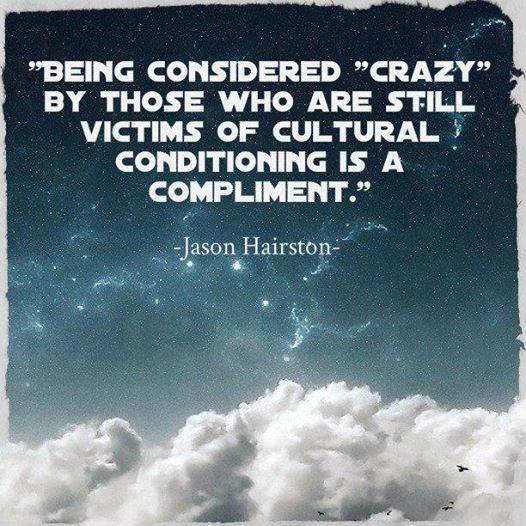 BOTTOM LINE: THE "CRAZY" Truth
While adding to this compendium on vaccines in 2017,
I found another big compilation on vaccines that I wrote
in 2002 after working for one of the leading vaccine
researchers and health freedom activists in the world...
Compilation 10-01-2002 on VACCINATIONS