April 7, 2020 / Christopher Rudy

We Are ALL Homeschoolers Now

People worldwide are being quarantined.

Billions of Netizens on the global Internet
are learning together what is happening.

The Family of Mankind is now waking up
to who is behind the massive deception
that is destroying the global economy.

This has become rather self-evident with
several videos of the week that 'nail it'.

For those who really want to know, you
may now have time to learn about it.

So prepare for a rather shocking lesson
with Part One - Philosophically Correct
and Part Two - Biologically Correct…
to calm your mind with love of wisdom
and nature's laws before Part Three -
Politically Correct:
The Big Lie versus the Whole Truth

PART ONE:
ON PHILOSOPHY - THE LOVE OF WISDOM


Marcus Aurelius - Best Lecture on Stoicism EVER!




(A-1 Virtual University)
PART TWO

:


ON NATURE - THE BIOMIMICRY PRINCIPLE

Viktor Schauberger - Comprehend and Copy Nature


(A-1 Virtual University)

PART THREE:
ON GEOPOLITICS - THE DEEP PHARMA STATE

Follow the Money to Discover
The Agenda of 'Pharmacide'


Jon Rappoport has studied epidemics and pandemics
for 35 years, and he marshals evidence in this series
of podcasts that the Covid-19 pandemic is one of the
most colossal deceptions the world has ever seen.




by Jon Rappoport / April 2, 2020

Episode 1:

HOW IT STARTED

Episode 2:

THE MEDICAL CIA, COVERT OPS

Episode 3:

THE TRUE GOAL OF THE FALSE PANDEMIC

Readers have been asking how they can help.
Listen to the presentation, send link to others.
Exposing the COVID-19 covert operation
is more important every passing day

.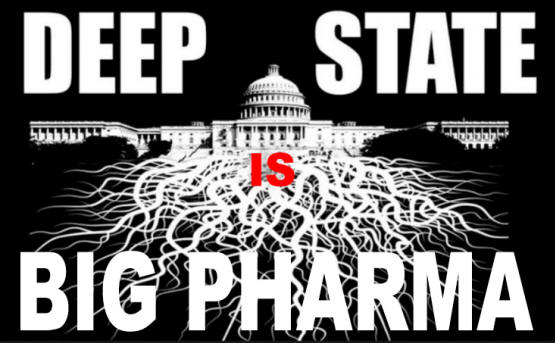 Coronavirus Conspiracy Proven by
'Fake Science' - Exposing the
Big Pharma Criminal Enterprise
April 2, 2020 / MedicalVertas.org
Brilliant article by Dr. Leonard G. Horowitz on
abject corruption and mass deception of the
Deep State Medical-Media Industrial Complex.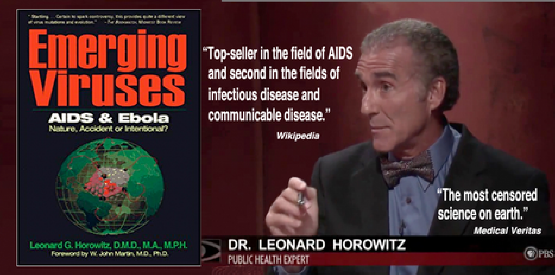 VIDEO: THE 5G Coronavirus Connection
April 5, 2020 / Facebook.com
(Click on 'See Video' in lower-right corner)
Big Tech has a multi-trillion dollar agenda to
roll-out 5G radiation worldwide for high speed
to optimize AI and the Internet-of-Things, but
5G is NOT compatible with human biology,
and a toxic causation of virus in the body.
This Event Was A Coordinated Last Ditch Effort
by the Big Pharma, Big Tech, Big Media Cabal

April 4, 2020 / X22Report Spotlight
The genius Dr. Shiva explains the Deep State
collusion of Big Pharma, Big Media and the
Big Tech agenda to crash the economy,
mandate vaccines and suppress our
press freedoms - serious stuff!

March 21, 2020 / CorbettReport.com
WHO PROFITS? GUESS WHO?

Feb 12, 2017 / Benn Swan
Truth in Media: Big Pharma, the FDA,
and Medical Propaganda
MUST WATCH: Plandemic Perps on Parade!

Henry Kissinger & Bill Gates Call For Mass
Vaccination & Global Governance
April 6, 2020 / ActivistPost.com
David Icke: THE CORONAVIRUS CONSPIRACY
April 7, 2020 / LondonReal / Bitchute embed
Censored by YouTube and Vimeo
The last 25 minutes are next level.
David Wilcock: Alliance Win Is Inevitable - Details
April 7, 2020 / Public Intelligence Blog
Imminent defeat of the Cabal/Deep State/Swamp
LESSON SUMMARY
The politics and economics of corporate interests
- that profit by creating and treating disease -
are far more corrupt and convoluted than the
science of biology and what's healthy for all.
The Deep State is about to reap their fate.

Big Pharma is about to get their karma.

The 'dharma' of Aquarius is emerging.

And the dregs of Pisces are purging.

So keep the faith with pure intention.

Focus attention with love retention.

Attention pays with your ascension.

Comprehension of the 5th dimension,
and 4 Archetypal Ways to Perceive
The Four Dimensions of Time.
(the place beyond 3D space)
Mass Awakening => Mass Healing

Healed in 'The Field' of Aquarius;
a unified 5D+ Conscience as
reflects and perfects the
the 'sages of ages'
(wisdom of the crowd 'cloud')
via VISION in the 'CAPstone'
(Creative Ascent Process);
holistic InnerNet upgrade of
5 Core Internet Freedoms.
All Ways

<![if !vml]>

<![endif]><![if !vml]>

<![endif]><![if !vml]>

<![endif]><![if !vml]>

<![endif]>, Always



Support 2020's Global Co-Creation
with full spectrum holistic health: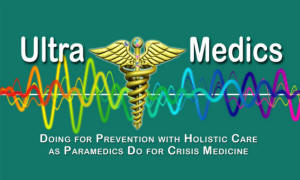 UltraMedics Services
Advanced holistic modalities
for personal/collective health