THIS IS WHY WORLD OPINION HAS NOW
TURNED AGAINST THE 'EVIL EMPIRE':

Seymour Hersh Exclusive TV Interview
"How America Took Out the Nord Stream Pipeline"


Feb 15, 2023 / Democracy Now!
2 million views since Feb 15, 2023
Note brief blurring at 30 seconds via YouTube censor.
Putin has emerged as a global Reality Show star.
You can see why if you watch the 2 minute
video clip in the following article.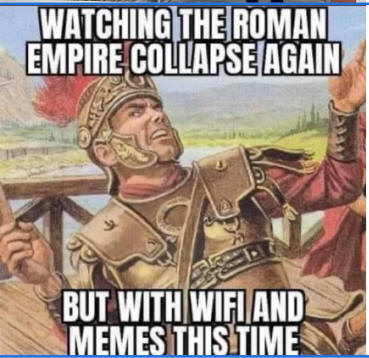 IT'S NO LONGER TIME TO
WAKE UP THE SHEEP.

IT'S TIME TO WAKE UP
THE OTHER LIONS.
The Left-Wing accuses the Right Wing
of 'Conspiracy'... against Socialism...
BUT SOCIALISM ALWAYS FAILS:
(2 minutes - must watch)

Jan 9, 2023 / MemeGang
Socialism is a Race to the Bottom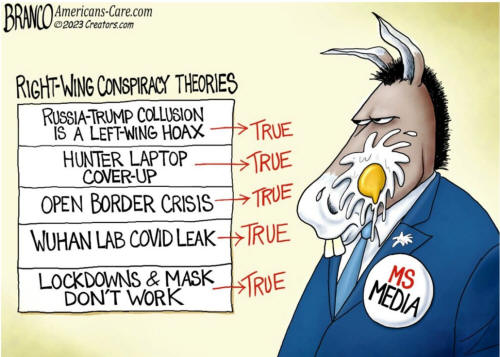 Beware of lamestream media diversionary tactics
as the official narrative of 'conspiracy' crumbles.

Feb 17, 2023 / AwakenWithJP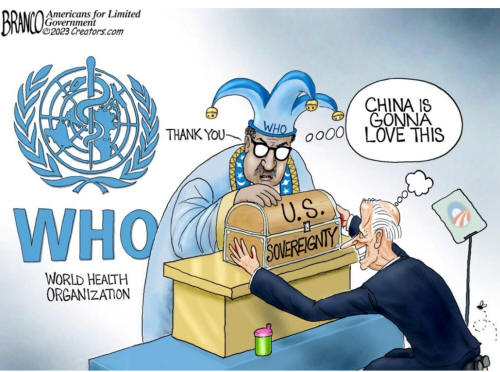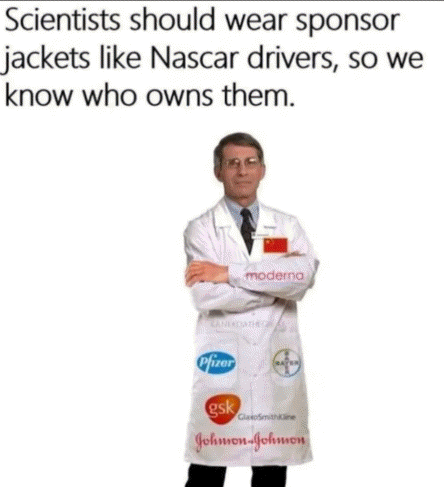 PUTIN ORDERS DESTRUCTION OF ALL
COVID-19 VACCINES IN RUSSIA
March 5, 2023 / rumormillnews.com
Russian President Vladimir Putin has ordered the destruction
of all Covid-19 vaccine stockpiles on Russian soil, citing an
undeniable connection between what has been dubbed the
"Moscow Vax" and a sudden resulting surge of HIV infection.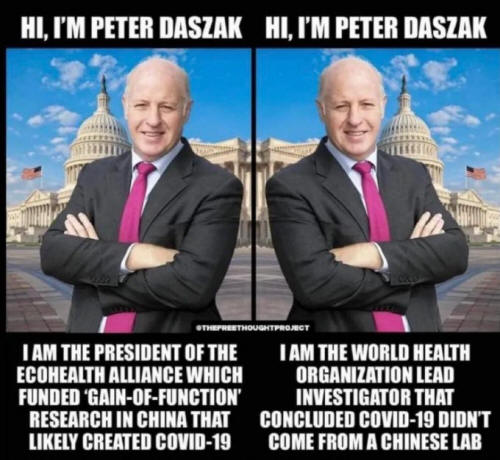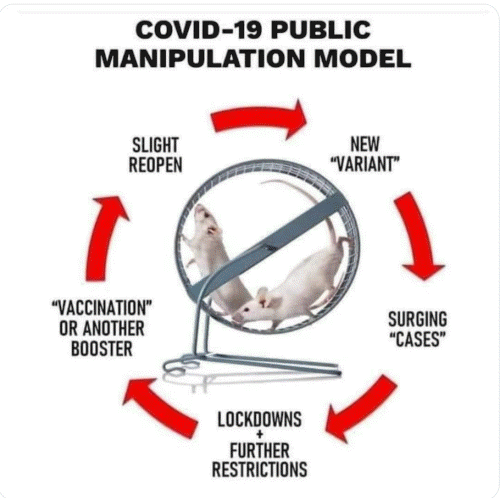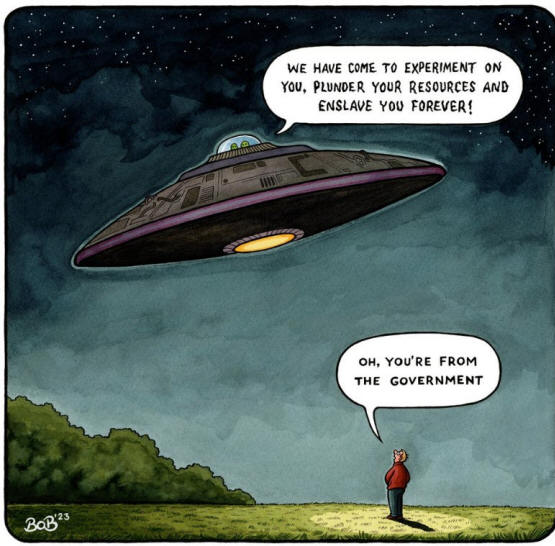 A new 'Net Reality' (Full Disclosure)
is emerging in the global mind of
all-connected global Netizens.
The mind can't tell the difference between
a vividly imagined experience
and the real thing...
without discernment as was
once universally known
as Common Sense...
and now increasingly known as
'Effective Sensory Perception'
(ESP).
There's nothing 'extra' about 'IT'
(InnerTech), when you have IT.

BE THOU MADE WHOLE!
Conceive IT and Believe IT to Achieve IT.

Call IT "the ordained Power of Love"
that will naturally neutralize the
inordinate love of power.

Call IT "the Light of G.O.D.~<![if !vml]>

<![endif]><![if !vml]>

<![endif]><![if !vml]>

<![endif]><![if !vml]>

<![endif]>"
as enlightens prevailing awareness.
Or Call IT:
The Light Side of the Force
or
Unified Source Field
or
High State Sovereignty
or
Conscientious Common Sense
or
Heart Coherent Mind Congruence
or
'Creative Ascent Process'
(CAPstone).
The 'flame' in each name is the same meme
whereby the ultimate
meaning, value
and purpose of
'survival'
is the

thrival
of ultimate meaning,
value and purpose.
So Be
IT
as a '
K
eeper
o
f this
F
requency'
(
KoF
),
whereby you
frequently
refresh awareness
- conscious of HOW you are conscious
-
(check up from the neck up)
whether
bright
,
coherent
and
whole
or
dim
,
dense and
fragmented

with a sense of disconnect
that causes

dis-ease

.
So Keep the Faith, See the Good,
And
Make it So!
Universal Light Language and LOVEcodes
are the
heart
of Aquarian first principles for

mediating the mass media's mass mind by


raising the standard of Global
T
e
L
e
C
omm
and
T
e
L
e
C
are with
T
e
L
e
C
onscience for
T
e
L
e
C
ommerce and
T
e
L
e
C
ommUnity.
Full Spectrum
TLC
PowerShift


is the prelude to global
holistic healing.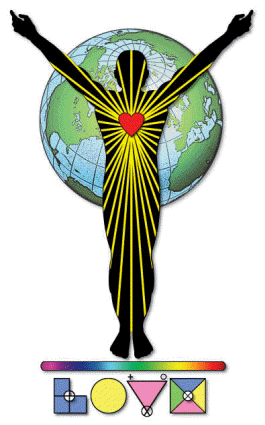 Look to SEE… Know to BE…
Geometric Ordered Divinity:
'Pure Geometry Thoughtforms'
(G.O.D.~<![if !vml]>

<![endif]><![if !vml]>

<![endif]><![if !vml]>

<![endif]><![if !vml]>

<![endif]> Constitution)
for Effective Sensory Perception
via interactive TeLeCommunion:
TeLeComm for TeLeCommunity,
TeLeConscience, TeLeCare and
next TeLeCommerce economy.
Saint Germain on Advanced Alchemy
The Aquarian Age Merger of Science and Spirituality

Feb 11, 2023 / HeartsCenter.org
In this lecture at the Los Angeles Conscious Life Expo,
David Christopher Lewis spoke on Saint Germain and
advanced alchemy. Love and light are alchemical keys.
Alchemy is a true divine science and we can use the
solar sciences of the spirit in all our alchemical work.
Alchemy IS what <![if !vml]>

<![endif]><![if !vml]>

<![endif]><![if !vml]>

<![endif]><![if !vml]>

<![endif]>-in-action DOES,
Affirming Co-Creation with G.O.D.:
I Am the love of understanding, and
I Am the understanding of <![if !vml]>

<![endif]><![if !vml]>

<![endif]><![if !vml]>

<![endif]><![if !vml]>

<![endif]>
- Geometric Ordered Divinity -
for enlightened and whol

spirit as
<![if !vml]>

<![endif]><![if !vml]>

<![endif]><![if !vml]>

<![endif]><![if !vml]>

<![endif]>-in-action.
Thanks for your support.
I'm grateful for reader support of this publication,
supporting one's own optimal holistic health via
SPX 'Royal Jelly'... having supplied nutritionists,
health stores, and natural healers for 39 years.
I've kept the prices low as a non-profit service.
~ Christopher Rudy, UltraMedics Director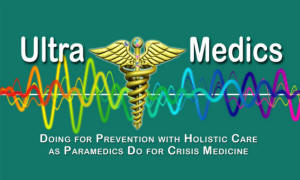 www.UltraMedServices.com
Advanced bioenergy modalities
for optimal holistic health