The 2022 Great Turn-Around Series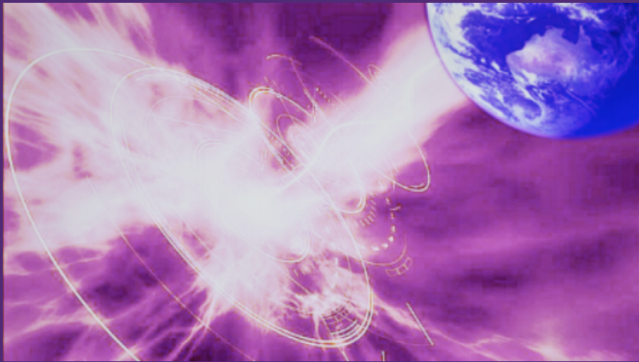 Photonic Upgrade via Great Central Sun 'Stargate'
(Frequency Portal)
The Great Aquarian Awakening
and 2022 Turn-Around
Big changes had to come folks.
The new Space Force is a front for
the 'SSP' (Secret Space Program)
that every since WWII - 75 years -
has utilized advanced technology
as makes fossil fuel tech obsolete;
numerous free-energy technologies
independent from power grid profit.
Plus, advanced quantum healing tech
utililized by the SSP makes obsolete
the Big Pharma medical monopoly.
That's 3 BIG issues for those pesky
Deep State power elite potentates
- Independence, Power & Health -
as will culture Deep State demise.
These global elite power-trippers tell us
in slick attractive worldwide promos for
their New World Order 'Great Reset':
"You will own nothing and be happy."
But "Shift Happens"
The 2022 Great Turn-Around
Global Currency Reset - Huge News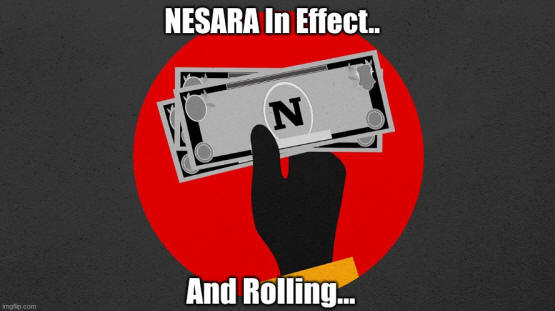 Behind the diversionary MSM fake news scene
more than 209 nations signed on to NESARA
- a digital gold-backed reserve currency -
with the agreement to never wage
war including its own citizens.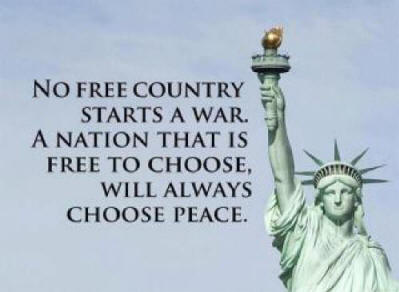 About 4 billion people have now crossed over to
this gold & commodities-backed system. CHINA,
RUSSIA, INDIA, SAUDI ARABIA and many other
countries not mentioned in mainstream media
are now trading on the NEW SYSTEM. It only took
72 hours for the new system to be up and running
and trading in 12 countries. This is HUGE folks.
The effect is about half of world population leaving
the Deep State FED-fraud central banking system.
Which means reboot of the global 'Cabal-owned'
(Khazarian-controlled) markets for transitioning to
the QFS (Quantum Financial System), which has
been years in preparation FOR THIS TIME NOW!
3D = PETRO-$ CURRENCY OF CONTROL
Centralized, Top-Down, Privatized
CLOSED SYSTEMS;
love of power for control over people;
creating and managing scarcity - debt.
THAT'S OUR COLLECTIVE HISTORY.

5D = GOLD CURRENCY OF CONSCIENCE
Decentralized, Well-Rounded, Public
OPEN SYSTEMS;
power of love of, by & for all people;
creating-managing abundance - credit.
THAT'S OUR COLLECTIVE FUTURE.

4D = CONSCIOUS 'JUDGMENT' IN TIME
(wisdom to shift from 3D to 5D)
THAT'S EACH SOUL'S TEST NOW.
(See: The Coherence Factor)
GOLDEN RULE FOR A GOLDEN AGE:
He who has the gold makes the rules.
Ideally... in a more perfect world...
the golden rule-law and language
for golden conscience RULES at
the interactive interface HEART of
Web 3.0 Heartware CyberEthics:
NEW CURRENCY OF CONSCIENCE
- Common Sense Unity In Diversity -
for the NEXT ECONOMY, based on
THE VALUE OF ABUNDANT WIN-WIN
(CoOperative TeLeComm CoCreation)
RATHER THAN THE OXYMORONIC
'VALUE OF SCARCITY' (WIN-LOSE).



Previous compendium at:
World Change Debriefing
Skip to the bottom for an exceptional
GEOPOLITICAL REALITY REPORT
SUMMARY OVERVIEW:
A BIG SHIFT into Aquarius is
going on here and now in our
all-connected 'Net reality' as
global social consciousness.
It has become self-evident to enlightened
people around Earth that many of our core
social, political and economic institutions
are barely serving the purpose for which
they were created, but could now upgrade
very quickly - and with sustained 'TLC' -
to initiate Aquarian principles of freedom
and opportunity via more Light & <![if !vml]>

<![endif]><![if !vml]>

<![endif]><![if !vml]>

<![endif]><![if !vml]>

<![endif]>.
Facebook, Google, Twitter - Big Tech behemoths -
have been corrupted with systemic censorship
for power OVER people rather than of, by
and for all 'US' as United Sovereigns.
Love has always been the master('s) key
of, by and for UNITY IN DIVERSITY.
As it was in the beginning for 'AMERICA',
on the Great Seal of the United States
is the same key 'E Pluribus Unum'
(Out of Many - One)
that is the master key for 'AMERICA'
as the code word anagram for the
'I AM RACE' (United Sovereigns)
with global unity in diversity.
Establishing the Foundation
for Worldwide Civility
<![if !vml]>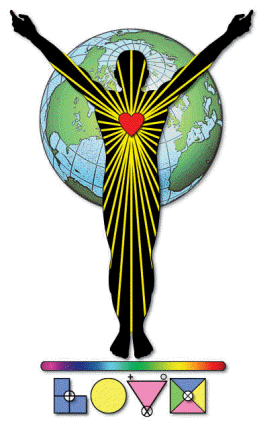 <![endif]>
Full Spectrum '5D' TLC
:

Pure Geometry Thoughtforms
'Geometric Ordered Divinity'
(G.O.D.~<![if !vml]>

<![endif]><![if !vml]>

<![endif]><![if !vml]>

<![endif]><![if !vml]>

<![endif]> Constitution),
for Effective Sensory Perception
via interactive TeLeCommunion:
TeLeComm for TeLeCommunity,
TeLeConscience, TeLeCare and
next TeLeCommerce

economy.

~~~~~~~~~

GEOPOLITICAL REALITY REPORT

VIDEO:
THE BATTLE FOR UKRAINE
March 23, 2022 / The Grayzone
Ex-UN weapons inspector Scott Ritter:
"Game over - the Russians are winning
in a big way." In response to sanctions,
they are cutting off Europe's gas-power
unless they pay in Russian currency.
(skip to 18:12 minutes for keynotes)

END GAME FOR US CURRENCY HEGEMONY
March 25, 2022 / The Grayzone
Three minutes of video that sums it up folks!
Big set-back for the globalist digital agenda.

PHASE 2 OF OPERATIONS IN UKRAINE
March 28, 2022 / The Duran
Systematic destruction of Ukraine's army
as unreported in lamestream media, plus
the economic war of attrition - sanctions -
is harming Europe and the US more than
Russia who is selling oil to other nations.
The effete elite are on display... as idiots.