Spring-Fall Equinox Report
March 20, 2022
As Above – Northern Hemisphere Spring;
So Below – Southern Hemisphere Fall;
The days and nights equalize.
Let's celebrate equilibrium folks!
Featuring...
VIDEOS OF THE MONTH
Revelation Highlights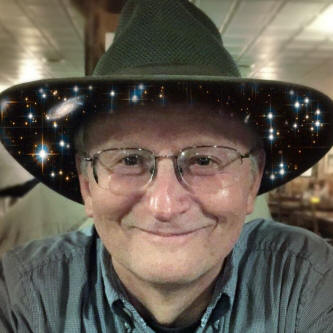 Previous compendium
HERE
The global 'healing crisis' we see
is the universe telling us that we
must know better and do better…
to bring things into BALANCE.
This compendium has pure intent
to bring light to dark places, and
bring BALANCE - North & South.
Food for thought for the thoughtful.
IN BRIEF:
"The handwriting on the wall"
Framing the narrative to fit reality
BIBLICAL NARRATIVE:



Revelatons re: 't

ribulations' of the


'Four Horseman of the Apocalypse'
(Plague ,War, Famine & Death).
We've seen the 'Plague Psy-Op'




of the medical-industrial complex,


and now witness the 'War Psy-Op'


of the military-industrial complex.


Both have been making a killing,


profiting from our demise – Death;


causing food shortages – Famine.
Another way to frame the narrative
is the VIDEO OF THE MONTH on
THE CHANGING WORLD ORDER:
A trend fit with repeating cycles that
define & 'shine' the emerging zeitgeist
with end of the old order, and
beginning of the new.
(Aquarian Spring)

March 2, 2022 / Principles by Ray Dalio
5,291,847 views in 11 days
Note from CR:
This is a brilliant overview of historical cycles
of 250 years - the rise and fall of empires -
that we're seeing with changing world order.
Humor is a great way to frame the
signs of the times, and my favorite
humorist cuts through the crap here:
Choosing Deep State Obedience
Over a High State of Bravery?
March 5, 2022 / Awaken with JP
Hacking your DNA, your free will
and sovereignty
May the Great Awakening trump the Great Reset.
Framing reality in the face of unreality
is a daunting task for most of us who
are just trying to put food on the table
and survive the rapid rate of change.
Keep in mind the one constant that
inspires wise discernment of divine
direction for correction in the course
of global rEVOLUTION revelations.
As the Host of Cosmic LOVE for
13 years, I've fulfilled 50 years of
work researching, developing and
sharing a vision of global healing
with primarily two Aquarian models:
Global TeLeComm & TeLeCare.
In 1974, I addressed 10 agencies of
Federal Government on Capitol Hill,
explaining how to celebrate our 1776
Bicentennial of American Revolution
with a telecommunications upgrade of
our five core Constitutional freedoms.
That Aquarian model may have been
way ahead of its time in 1974, but now
the instant-everywhere and interactive
Internet can take the revolution global
for 'US' (United Sovereigns of Earth),
upgrading 5 core Internet freedoms.
I've raised the flag of TLC Victory
- the TeLeCommunity Alliance -
but few are the lightworkers who
salute or otherwise 'envision' the
process of balancing 3-fold Love
for the whole-healthy-holy spirit of
TLC-<![if !vml]>

<![endif]><![if !vml]>

<![endif]><![if !vml]>

<![endif]><![if !vml]>

<![endif]>-in-action at the heart
of global interactive social networks.
Like a voice crying in the wilderness,
no one seems to care… until their
world falls apart and they are
brought to their knees in
prayer & supplication
to a higher power
WITHIN US.
Common sense unity conscience
is uncommon. 3D - like the ego -
is often stuck in self-preservation,
willfully ignoring 'self-correction'
(true meaning of 'repentance')
to a more enlightened '5D nature'.
We're at the 'Turning Point' of
personal and planetary
POWERSHIFT
with 3D Shift to 5D
in 'Time' (4D).
This shift has already occurred
in the 5D continuum… but 3D
is still catching up, reluctantly.
Aquarian Spring '2nd Coming'
of Christlike Light and <![if !vml]>

<![endif]><![if !vml]>

<![endif]><![if !vml]>

<![endif]><![if !vml]>

<![endif]> in
our ubiquitous social networks will
naturally bring up all that is less than
loving kindness for transmutation.
Great Awakening – Aquarius surging
is the Currency of Conscience that
always disrupts 'BS' (Belief System)
that serves the dark side deep state of
'paradigm paralysis' (stinking thinking)
which is 'Stuck In Negativity' (SIN).
So Keep the Faith and See the Good:
Networking for the Net worth of
Net reality for global Netizens:
Global TeLeComm
Global holistic healing with new
health assurance standards:
Global TeLeCare.
All Ways <![if !vml]>

<![endif]><![if !vml]>

<![endif]><![if !vml]>

<![endif]><![if !vml]>

<![endif]> … Always.
<![if !vml]>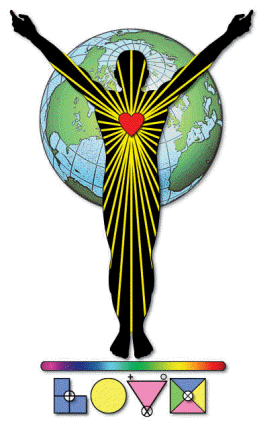 <![endif]>
Full Spectrum '5D' TLC
:

Pure Geometry Thoughtforms
'Geometric Ordered Divinity'
(G.O.D.~<![if !vml]>

<![endif]><![if !vml]>

<![endif]><![if !vml]>

<![endif]><![if !vml]>

<![endif]> Constitution),
for Effective Sensory Perception
via interactive TeLeCommunion:
TeLeComm for TeLeCommunity,
TeLeConscience, TeLeCare and
next TeLeCommerce

economy.
MORE VIDEOS OF THE MONTH
Highlights in the news wasteland
for general enlightenment
3 minutes – Ukraine in Prophecy
:


Jan 12, 2022 / Mystic Post TV
"The End Times will involve Russia and Ukraine."
UKRAINE REALITY REPORT:
March 17, 2021 / The Duran
A highly intelligent Ukraine Update for
those who love exceptional truth-telling:
Zelensky's Speech to US Congress:
"It was the puppet speaking to
the puppet masters."
(at 13:40 minutes)
Putin's Speech to the Russian People
What you never hear in lamestream media
(at 22:25 minutes)

DOWN THE RABBIT HOLE – UKRAINE:
See how the battlelines are drawn
on the front lines of Ukraine in this
bombshell 'Ides of March' video:

March 15, 2022 / Steel Truth Media
Mindblowing structure of the US military
biological activity in Ukraine at 13 min.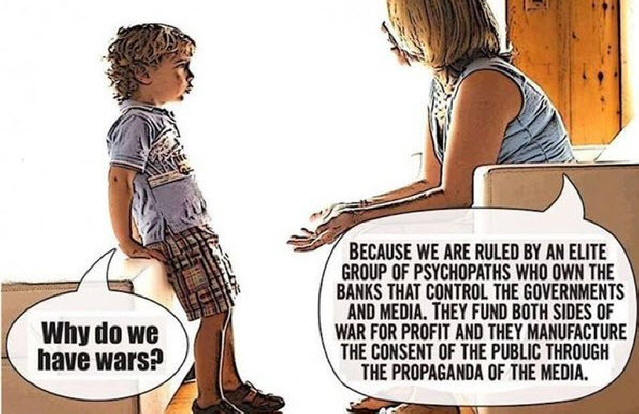 .IT'S ALL ABOUT THE CURRENCY
Inflation report at 3 minutes:

March 11, 2022 / Tucker Carlson
2 million views in 2 days
How population is skillfully manipulated
by crisis management exigencies
- unbridled fear / reptilian brain -
to short-circuit cognition
of the higher mind.
BE AWARE OF THE DIGITAL AGENDA:

March 11, 2022 / The Corbett Report
From digital ID to digital currency and digital
passports with total population control via the
Big Tech developed (Communist-implimented)
'digital social credit system'.
The 'Red Line' with Dr. Robert Malone

Feb 2, 2022 / Candice Owen
Discussing the effects of the 'vaccine' on women's
fertility, the corruption of Big Pharma, and the
truth of how medical data is manipulated.
FOR MATURE ADULTS ONLY!
The following content may resonate badly for
those who suffer from 'angry daddy' issues as
transferred-projected on ALL authority figures,
including those who 'step through the veil' to
speak with authority (not anger) from 'above'
in higher dimensions of 'The Field' (heaven):


The Master Lanello speaks through a messenger:
"Stand with those who stand for freedom".
Feb 21, 2022 / HeartsCenter.org
An Open Source Spiritual Community.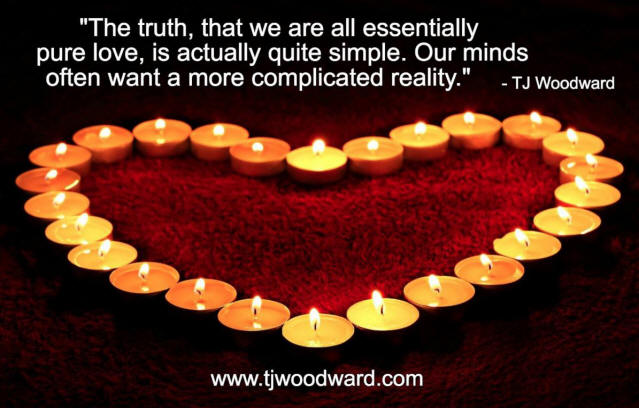 Keep the Faith - See the Good
Make it So!