2020s Global Co-Creation Series
Previous Compendium at:
2020 Review ~ 2021 Preview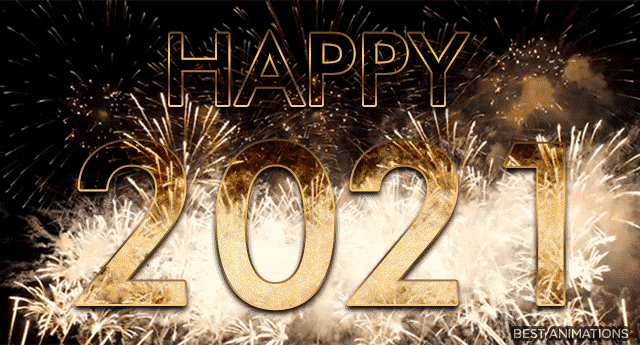 Jan 1, 2021 / Christopher L. Rudy

Skip to the bottom for two new inspirational videos
on the alchemical key to 2021 mastery, soveignty
and the Divine Equation for the New Year.
Thoughtform of the Year
<![if !vml]>

<![endif]>
The Spirit that Matters for
Conscious Co-Creation
- Interactive TeLeComm -
In Our Global Village of
All-Connected Netizens.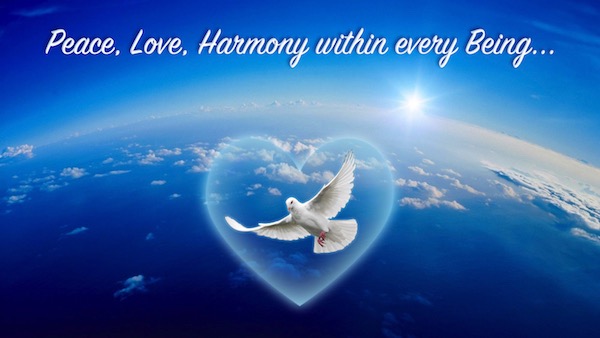 SPIRITUAL 'BEING'
(pure intention: BE IN God-Love)
We are what we believe spiritually,
having become what we believed.

MENTAL CONGRUENCE
(focus attention: Mind of G.O.D.)
We are what think about mentally,
having become what we thought.

EMOTIONAL COHERENCE
(love retention: empathic)
We are what we feel emotionally,
having become what we felt.

PHYSICAL INTEGRATION
(holistic 5D ascension)
We are what we do physically,
having become what we did.
SEIZE THE VISION
<![if !vml]>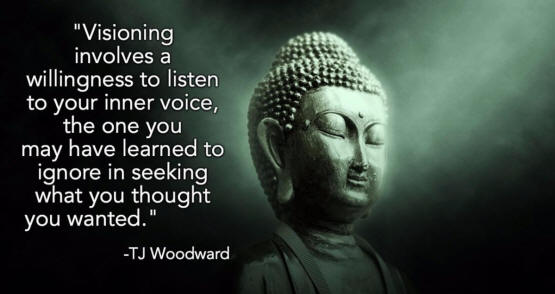 <![endif]>
<![if !vml]><![endif]> It's all in divine order. The illusion is the problem:)
It is the ego that sustains the illusion of separation,
the soul that knows better, and the divine intention
that focuses attention with love's retention for our
ascension in all dimensions of full comprehension.
The higher the concept of a universal
standard for global self governance...
<![if !vml]>

<![endif]>
Private Public Co-Creation Unity-5D
RIGHTS SPHERE BALANCE CONSCIENCE
... the greater the systemic holistic results.
Note the 5 spheres of unified field influence
(heart coherence) in all the pure geometry
frames of reference for the 1st principles of
Cosmic Law… for culturing conscience by
representing our individual and collective
co-Creation with the Law of the Angles of
G.O.D. (Geometric Ordered Divinity) and
Language of the Angels with more heart.
An abundance of unifying principles
along more enlightened lines will
naturally unify us along those
lines framing the universal
currency of conscience
for the abundant life;
an abundance of
<![if !vml]>

<![endif]><![if !vml]>

<![endif]><![if !vml]>

<![endif]><![if !vml]>

<![endif]>.
Global conscious evolution with the computer/Internet revolution
has brought us to this point - the whole point of conscious ascent
along more enlightened lines that frame unity in global diversity:
THE CONSTITUTION OF CONSCIENCE.
We now live in an instant-everywhere and interactive
'global village' in principle...
and an interactive interface for mass-to-mass TeLeComm must
represent the highest & best intent of the Family of Mankind
as will provide a frame of reference for 'unifying principles':


-defining,

-refining,

-combining and

-shining with


-hardware,

-software,

-netware and

-heartware
in practice.
In the larger scheme of conscious evolution,
there is nothing more valuable than a
vision of virtue and valor for the
victory of Universal LOVE
for the abundant life.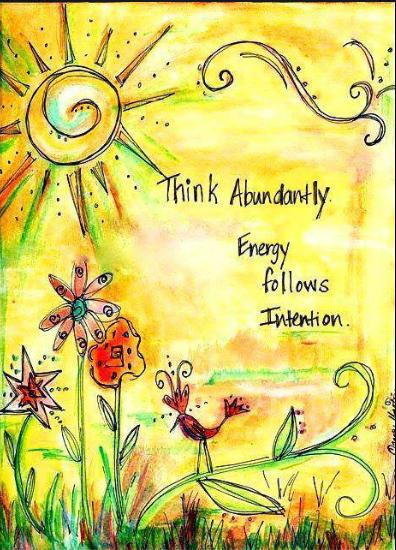 VISION – AIM – FIRE!
This is the ordained time of Revelations
when mankind will harness cosmic fire
to transmute the energy veil (e-veil) as
the sense of separation from God-Love
'Source' – the Power of Love – that will
naturally neutralize Love-of-Power evil.
The ordained Power of Love has always
neutralized or otherwise made obsolete
the inordinate 'love of power'; in short,
greater love translates to less 'evil'.
('evil' is 'live' spelled backwards,
with love entirely absent)
The 'energy veil' is what separates "US"
(United Sovereigns) from a 'Unity State'
of universal-cosmic law and language,
and that veil is now thinning rapidly.
The only 'enemy' is the one we create when
we fail to co-Create in higher Conscience.
That 'enemy' is like a bad habit of "DUH"
(Dumb, Unconscious and Heartless).
Extraordinary times require
extraordinary 'AIM' before
we FIRE UP Cosmic Law.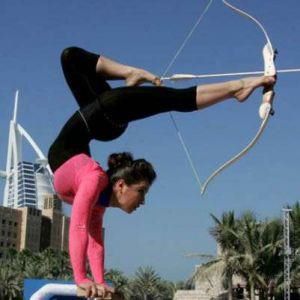 Take AIM – Ascent Intent Moment:

Ascent Intent Motive (atonement) because


Ascent Intent Matters (Self-mastery) and


Ascent Intent Manifests (co-Creation) with


Ascent Intent Momentum (Spiritualization).




A

lliance ascension by way of


I

nner retention of attention with


M

omentous pure intention.
Conceive IT and Believe IT to Achieve IT
- InnerNet Tech (Heartware) -
as the interface from cyberspace to
to the final frontier of inner space
for Effective Sense Perception.



The Self Corrective Prime Directive

VIDEO OF THE YEAR?
'PLANET LOCKDOWN'
Catherine Austin Fitts Sums Up THE CRISIS


Dec 29, 2020 / Sun Shine
NOTE from CR:
If you have followed the truth-telling of Catherine
over the years as I have, you will appreciate her
extraordinary tell-all here where she connects all
the dots to explain Crisis Capitalism behind the
Plandemic, Economic Reset, Vaccine/AI Agenda,
emerging transhumanist slave system worldwide,
AND WHAT WE CAN DO ABOUT IT!



Catherine's web site is at: Solari.com

See also Catherine's Jan 1, 2021 article:
The Injection Fraud - It's Not a Vacine


This article goes into specifics from the video.


The Threat of Authoritarianism in the U.S. is
Very Real, and Has Nothing to Do with Trump
Dec 28, 2020 / Glenn Greenwald
The COVID-driven centralization of economic power
and information control in the hands of a few corporate
monopolies poses enduring threats to political freedom.

The Whole Truth is a big threat to the Big Lie,
and this timely struggle is reaching a climax.

In good conscience we can 'reframe'
this last year as a timely opportunity to
upgrade core Constitutional freedoms and
get past the past with a high standard of
<![if !vml]>

<![endif]><![if !vml]>

<![endif]><![if !vml]>

<![endif]><![if !vml]>

<![endif]>-in-action at the interactive interface
heart of local and global TeLeComm unity.
Cherish the opportunity to culture
conscientious ethical-moral virtues
- 'spherical' (spiritual) rEVOLUTION -
in the face of godless technocrat
minions of the plutocrat potentates
who are ethical infants... serving
the love of power at the expense
of the ordained power of <![if !vml]>

<![endif]><![if !vml]>

<![endif]><![if !vml]>

<![endif]><![if !vml]>

<![endif]>.
So keep in mind 'SPHERICAL' consciousness
(thoughtform of the year at top)
for co-Creating via 4 archetypal
Quadrants of Cosmic Law
INTEGRATING~INITIATING:
Spiritual-Fire => Mental-Air =>,
Emotional-Water =>Physical-Earth;


-Power,

-Wisdom,

-Love, Balanced-


Government, Education, Health Care, Economy;


-Intention,

-Attention,

-Retention,

-Ascension
ALL under the multidimensional 'Law of One'
1- Law of the

ne: All Connected Unified Field

2- Law of the Two-in-

ne: Polarity Principle

3- Law of the Three-in-

ne: Trinity Synergy

4- Law of the Four-in-

ne: Pyramid Capstone
Framing the archetypal components to the
'CAPstone' (Creative Ascent Process)
by and for the whole-holy Spirit
of G.O.D.~<![if !vml]>

<![endif]><![if !vml]>

<![endif]><![if !vml]>

<![endif]><![if !vml]>

<![endif]>-in-action
at the heart of a universal
TLC interface for global
interactive BEING.
<![if !vml]>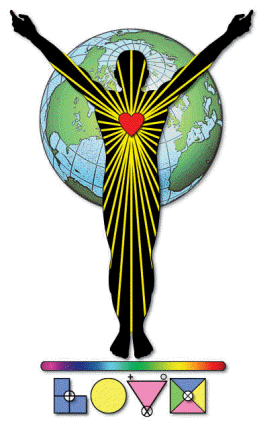 <![endif]>
Full Spectrum (5D) TLC
with pure geometry thoughtforms
(G.O.D.~<![if !vml]>

<![endif]><![if !vml]>

<![endif]><![if !vml]>

<![endif]><![if !vml]>

<![endif]> Constitution), for
Effective Sense Perception (ESP)
via enlightened TeLeCommunion:
TeLeComm for TeLeCommunity,
TeLeConscience, TeLeCare and
NEXT TeLeCommerce

economy.

ENVISION THE FUTURES THAT CAN BE:


Dec 31, 2020 / HeartsCenter.org
Consider the 'Seven Rays of Truth' as we
launch into the vast opportunity of 2021.
Skip to 23 minutes for a fiery summary.

The Magical Matrix for Meditation & Manifestation


Jan 1, 2021 / HeartsCenter.org
The Elohim of the Twelve Rays:
"We Energize Your Vision of a New Blue Earth"