Global Power Shift to the Abundant Life
About 4 billion "Netizens" (global on-line citizens),
are discovering that
clean free energy technology

is available to replace toxic petrochemical fuels.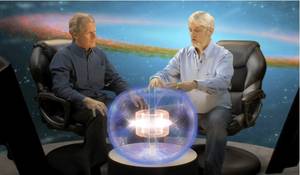 "We would have universal abundance."
~ Adam Trombly, New Energy Inventor
This is the GLOBAL CHOICE that heals
core status quo institutional resistance;
to upgrade global TeLeComm for our
upgrade to abundant social conscience.
by Christopher Rudy, Heartcom Network
Updated March 12, 2016
PREFACE OVERVIEW:
Perhaps you agree that this message is important and should be forwarded widely. If so, please 'pay it forward' with a little time and energy. Simply copy and paste www.heartcom.org/GlobalTLC.htm in your e-mails to link to this article.
See also: 'WHAT'S NEXT IN COMPUTING?' and
'Global Transformation and Ascension'
Please consider that 7.4+ billion lives on Earth are at stake. Thanks for affirming
the 'New Common Sense' that -- with this global power shift -- will make it so!
~~~ article follows ~~~
Energy independence and people power go hand-in-hand with universal rules for:
1- Worldwide self governing sovereignty,
2- Decentralized self-learning Net reality,
3- Personalized self-healing capabilities,
4- E-valuation criteria for 'cyberEthics' at
the
heart
of self-reliant TeLeCommerce.
Holistic healing of systemic corruption and disruption of holistic health is the same process in your body (see TeLeCare) as also naturally cultures social Conscience in social networks of the 'body politic' (See TeLeConscience).
Spiritually: WholEness as social Conscience in social networks...
pure intention; divine will as represents the 'Loving Father'
archetype at the heart of 'God Governing TeLeComm'.

Mentally: Cognitive congruence along more enlightened lines...
focused attention on divine law as represents the 'Loving Sun'
archetype framing the 'Constitution of Conscience' shining at
the "interface" (heart) of 'mass-to-mass TeLeConscience'.

Emotionally: "Energy-in-motion" (E-motion) as heart coherence...
love's retention (intelligence of the heart) as represents
the 'Loving Mother' archetype; heart standard for 'smart'
as will co-Create global health with 'Universal TeLeCare'.

Physically: Centered-connected components to the 'capstone'...
conscious ascension in the dimension that represents the
'Loving Girl Child' archetype of "Holy Spirit" (LOVE-in-action)
at the heart of an economics of abundance; TeLeCommerce.
That's the SOLUTION:
to
KNOW THY SELF
in the image and likeness of a
personal and planetary model for '
The Blessing
'.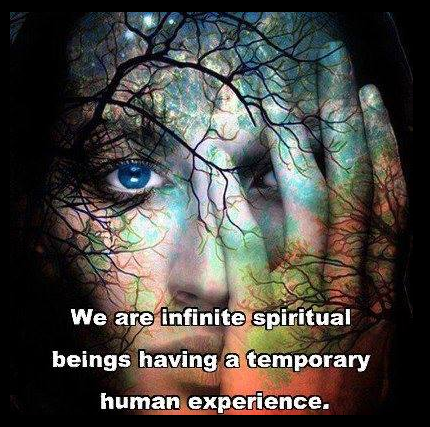 Forgetting the divine -- the sense of separation from 'Source-Creator-God' -- is the cause of all suffering. This is what happens when 'God Government' is inverted, subverted and perverted by 'government god'. That should be self-evident by now. The devolution of core Constitutional freedoms since 911 has been gradual but devastating... degenerating into demoralizing dysfunction that denigrates the unprecedented opportunity for the abundant life staring us in the face.

"T
his is a test to see if your mission on Earth is over.
If you are still alive, it's not."

~ Sir Francis Bacon
<![if !vml]>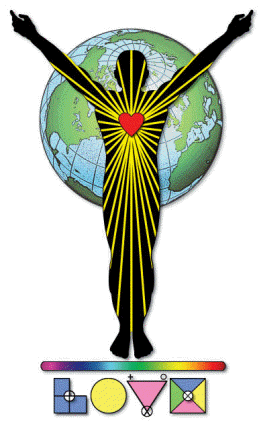 <![endif]>
Global TeLeComm
for 'The Blessing'
There are rules whereby Creator's intention… <![if !vml]>

<![endif]>
is self-evident to those who focus attention… <![if !vml]>

<![endif]>
within and with all via true Love's retention… <![if !vml]>

<![endif]>
wising up to rise up; conscious ascension… <![if !vml]>

<![endif]>
in a United State; Co-Creation's Dimension: <![if !vml]>

<![endif]>
Whatever we do to the web of quantum reality
we do to ourselves, co-Creating 'US';
The United Sovereigns of Earth.
To <![if !vml]>

<![endif]><![if !vml]>

<![endif]><![if !vml]>

<![endif]><![if !vml]>

<![endif]> with all your strength, mind, heart and soul...
and your Netizen neighbor in our global village as thyself.
~~~~~~~~~

CopyRound © 2014-1016, Christopher Rudy
All 'Rights' Well-Rounded:)

Support your "
Holistic Health
" (March Newsletter)
More power, wisdom and "health" (love) to you!