Truth of a full-spectrum enlightened nature
is a multi-dimensional perceptual process
from upper brain to lower 'reptilian' brain,
from linear left brain to nonlinear right brain,
and frontal foresight to rear-brain hindsight.
Two Videos – Understanding Frequency
(vertical dimension: upper to lower brain field)
Above and Below the Heart Chakra

This 1st video resonates with the upper chakras;
see if you can refrain from laughing with joy
at these 'signs of the times':


This 2nd video resonates with the lower chakras:
see if you can refrain from righteous indignation
if not moral outrage:


BOATRAWKER - THE EYE OF THE PFIZER (MUSIC PARODY)
WARNING:
This music video begins with shocking images of
neurological disorders following vaccinations,
which is NOT reported by pharmacidal media.

Realize (real eyes), that Pfizer and Big Pharma have
history going back to Operation Paperclip when Nazi
virologists and half of Hitler's flight capital (gold) were
brought to the US for rise of the 4th Reich via Merck
Pharma who seeded polio vaccines with cancer retro-
viruses, taking cancer from a relatively rare disease
to one in three getting it now - documented HERE.

These inflation-free pharma stocks continue to make
a killing as Wall Street thrives and Main Street dies.
And Congress critters were 'paid off well' (K-Street)
for granting Big Pharma immunity from harm liability,
so there's no brakes on the pharmacidal holocaust
that creates and treats disease - a pill for every ill -
and a life-time of pills for all the toxic side-effects.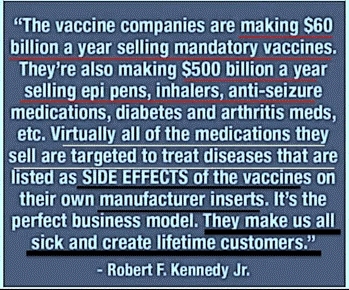 Fire the Pharmacidal Psychopaths!
They won't see the light until they feel the fire.
Set your ruby ray-guns to full power,
target the dark-side dastards,
AND HAVE A BLAST!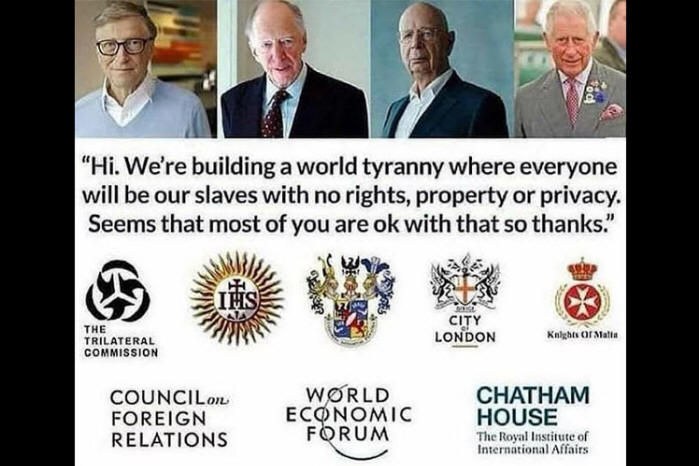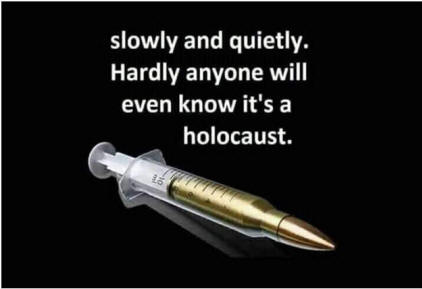 SNAP OUT OF IT FOLKS!
The effete elite are culling the masses by plan and intent.
BELIEVE IT OR NOT!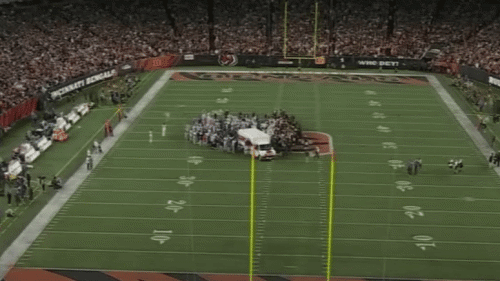 Network freely. <![if !vml]>

<![endif]><![if !vml]>

<![endif]><![if !vml]>

<![endif]><![if !vml]>

<![endif]> is for giving.

Progress IS what pure intention DOES
from the 'top-down':
Spiritual => Mental => Emotional => Physical
and Financial - the 'Next Economy'
(All Connected Coherence)
Spiritual Above All.
Keep in mind: energy flows where attention goes.
It's pure intention that focuses attention with
love retention for conscious ascension
in the 5th dimension of full spectrum
G.O.D.~<![if !vml]>

<![endif]><![if !vml]>

<![endif]><![if !vml]>

<![endif]><![if !vml]>

<![endif]>~Source 'I Am'
COMPREHENSION.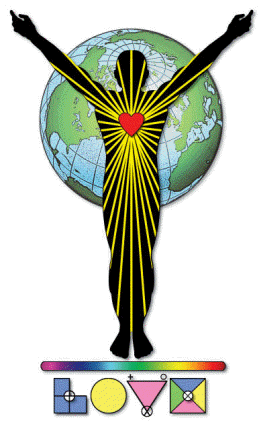 Look to SEE… Know to BE…
Geometric Ordered Divinity;
Pure Geometry Thoughtforms
(G.O.D.~<![if !vml]>

<![endif]><![if !vml]>

<![endif]><![if !vml]>

<![endif]><![if !vml]>

<![endif]> Constitution),
for Effective Sensory Perception
via interactive TeLeCommunion:
TeLeComm for TeLeCommunity,
TeLeConscience, TeLeCare and
next TeLeCommerce economy.
Full Spectrum 5D 'TLC' Enlightenment
with the whole-healthy-holy spirit of
<![if !vml]>

<![endif]><![if !vml]>

<![endif]><![if !vml]>

<![endif]><![if !vml]>

<![endif]>-in-action.
BONUS FOR THOSE WHO HAVE COME THIS FAR:

Published Jan 2, 2023 / Hearts Center Community

https://www.heartscenter.org - Beloved Gautama Buddha releases
the heartform for the year 2023 through David Christopher Lewis.
Although this may be a difficult year for all, Sanat Kumara asked
Gautama Buddha to reassure us that there is hope for the vision
of the ascended masters to manifest as we serve divine purpose.
<![if !vml]><![endif]>Thanks for your support.
I'm grateful for reader support of this content by
supporting their own optimal holistic health via
SPX 'Royal Jelly'... having supplied nutritionists,
health stores, and natural healers for 25 years.
Here's to your health!
~ Christopher Rudy, UltraMedics Director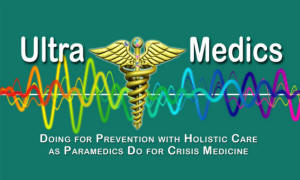 www.UltraMedServices.com
Advanced bioenergy modalities
for optimal holistic health