The computer/Internet revolution has rapidly transformed our world. Almost 4 billion global Netizens are increasingly connecting as the Family of Mankind - United Sovereigns - in a global village of instant-everywhere and interactive Net reality. This is our divine destiny; the
Quantum Age of Aquarius
.
The Masses Are Connecting as
Never Before.
In a decentralized all-connected world, that which unites us in a unified field High State of co-creation is greater than the Deep State of divisive dystopia caused by the highly centralized, one-way, mass programming in the mass media.
A High State of fearless faith optimizes pure intention, focused attention, love retention and conscious ascension in the enlightened dimension of full-spectrum comprehension.
Conversely, the divisive Deep State creates a sense of separation from the High State, utilizing fear porn to undermine faith with the mass psychology of subservience to top-down domestic terror and tyranny.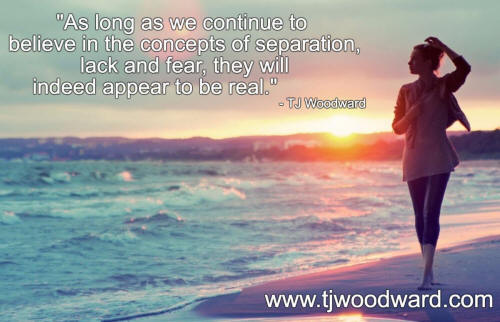 When new technology promising decentralized cooperation gets co-opted by old paradigms of centralized control, we naturally suffer paradigm paralysis as in 'D.U.H.' (Dense, Unconscious & Heartless), as celebrates artificial intelligence at the expense of the 'real' (
coherent
) thing.
MegaTrend Method to Transcending Madness

You would think that an objective observer of the decentralization MegaTrend would see through the divisive dialectic playing out in global media.
Unfortunately, objectivity, facts and good old fashioned honor are rare in the highly centralized propaganda press that is OWNED by five giant MegaMedia conglomerates in collusion with MegaBanks, Big Oil, Big Pharma and Big Government cronies, comrades and assorted Deep State minions.
Lamestream media tells us what to think, and if we think for ourselves - or speak for those who have lost that ability - we will likely be censored, blacklisted, deplatformed from social media and outright ostracized as conspiracy theorists or domestic terrorists.
True blue 'America-right-or-wrong' patriots are blind to the slippery slope whereby we surrender freedom for security until we have neither; the boiling frog syndrome.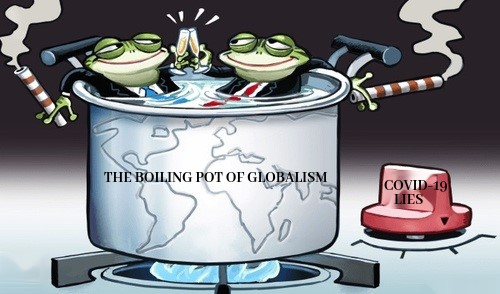 But in-our-face tyranny is conterproductive. It unites more people who wake up, wise up and rise up as did U.S. Founding Fathers. And now it's a global affair - United Sovereignty of, by and for ALL people.
Trend-fitting the Decentralization MegaTrend

The next phase of the computer/Internet revolution - after the emphasis of hardware (IBM), software (Microsoft) and netware (Netscape) - is
Heartware
; an interactive interface for mass-to-mass
TeLeComm
.
This universal interface for mass interaction is based on the universal language of '
light as consciousness
'.
Imagine what will happen when our core Constitutional freedoms are upgraded worldwide with a universal interface for abundant representation of our God-given gifts and talents.
I was test-marketing that concept 48 years ago in the Science and Astronautics chamber of the Rayburn Building on Capitol Hill. I gave the keynote address to 10 agencies of Fed-Gov after a 3-day summit of futurists. Photo and story
HERE
.
I don't say this to brag but to make the point that I have been imagineering golden age models of representative government for a long time - almost half a century.
I've been in the trenches, and from my perspective, it's been brutal with insane warring in the members of humanity. But I've continued to flesh out a vision of Cosmic <![if !vml]>

<![endif]><![if !vml]>

<![endif]><![if !vml]>

<![endif]><![if !vml]>

<![endif]> for a New Common Sense - the
United Sovereigns of Earth
.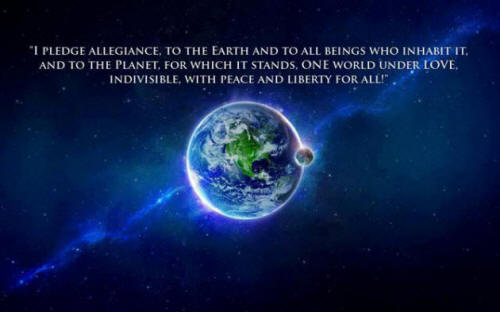 And now we can witness what happens when general enlightenment surges. As the High State emerges, the Deep State purges.
Light Surges. Darkness Purges.
All the fear and cognitive dissonance we see programmed in the lamestream media - by the Deep State - is for the purpose of inverting, subverting and perverting the 'High State' (Great Awakening).
The dark-side Deep State desparados FEAR their imminent demise. They want everyone as fearful and miserable as they are. But by projecting their fear onto the masses, they accelerate their own demise.
DO OR DIE FOR LIGHT AND LOVE
Just as fear of insecurity, disease and death has always been the tool of tyrants to subjugate the masses, so has faith in the
Power of Love
always been the key to victory virtues that neutralize victim dictum.
In the infinite-eternal space-time quantum continuum, a Golden Age Aquarian dispensation has already occurred.