Global rEVOLUTION Accelerating
EXCERPT:
It was foreordained – for this time –
that some of the greatest darkness
would give way to the greatest light.
Urgent Alert - Declaration of War;
Be Prepared for 'Stormy Seas'.


This could be my last post for awhile.

(Media blackout imminent?)

It's my job as the Host of Cosmic <![if !vml]>

<![endif]><![if !vml]>

<![endif]><![if !vml]>

<![endif]><![if !vml]>

<![endif]>
to help you navigate important truth that
is increasingly
censored
by Big Media...
including real

SOLUTIONS

to the CRISIS.
This compendium is a summary of the

CRISIS
and the
OPPORTUNITY
in
THREE PARTS:
1st - Updates from Natural News;
2nd - Updates from Simon Parkes;
3rd - Be prepared for 'Blackouts'.
1st - Important Updates from Natural News:
- Why & how America is on the verge of global war;
- Orwellian Big Tech purge of conservative voices;
- Airspace over VA-DC- and MD being closed off;
- Proof that Beijing really controls Wall Street: NYSE
ignored Executive Order to delist China telecoms;
- Big Tech complicit in criminal COUP against U.S.:
Facebook blocks Trump from public messaging;
Twitter cancels Trumps account - no more mass
messaging direct to people worldwide.
"We are now behind enemy lines." ~Mike Adams
The Insurrection Act is Live
Jan 11, 2021 / Anna Von Reitz
EXCERPT:
"We are in the ugly phase of it right now.
There are many sad and inconvenient
and angering facts to face. Lots of stress.
Lots of confusion. Try to look past it.
Sometimes the best you can do, is just
go to your Happy Place and
let the rest of it roll."
2nd - Important Updates from Simon Parkes:
DECLARATION OF WAR TO BE ANNOUNCED


Jan 11, 2021 / Simon Parkes with Charlie Ward
and Danielle who says at 19 minutes:
"Even if the media goes dark and we get a
nuclear scare, and even if we have Biblical
events taking place... [keep the faith ~CR]
...It is necessary for global awakening.
This 4D chaos will bring us to
5D heaven on Earth."
[The paradigm shift into Aquarian
kindness and community ~CR]
Executive Order referenced:
https://en.m.wikipedia.org/wiki/Executive_Order_13959
Put all of these videos on 1.25 speed to go faster.
11th January Current News
Jan 11, 2021 / SimonParkes.org
Note what Simon says at 16:33 minutes:
"We're going to need a completely new
media type system."

We Need a New Media System
Jan 11, 2021 / Matt Taibbi


If you sell culture war all day, don't be surprised




by the real-world consequences.
Third Jan 11th Current News Update


Jan 11, 2021 / SimonParkes.org
3rd - Be Prepared for Power and Internet Outages:
NO FEAR - KEEP FAITH; TRUST THE PLAN
Don't get caught with your pantry down!
Stock up on food, water and the most
essential supplement to keep your
immune system strong - SPX
'Royal Jelly' concentrate.
(while supplies last).
KEEP IN MIND... A NEW MEDIA MODEL
The Aquarian Age will be known as the Quantum Age.
Quantum science and quantum reality is the next
phase of the computer/Internet rEVOLUTION
with instant-everywhere and all-connected
interaction capabilities that now define
a global village in principle and via
TeLeComm media in practice.
Simon Parkes today re: 'Q' as Quantum Computers
with a human team... plus more information on the
dynamics shaping global whole systems powershift.

Jan 12, 2021 / SimonParkes.org
Note from CR: Simon tries to explain the timeline
viewing quantum computers that David Wilcock
and others have explained in scientific detail, so
I can verify the veracity of this 'Q' phenomena.
Jan 12, 2021 / rumormillnews.com
What I'm about to disclose is the most important
post you'll read before the inauguration. Q will
not post here again, at least not for a while.
SEIZE THE VISION:
We Are The Media


How Global TeLeComm can mediate
the mass media's mass mind.

Social Justice is the Pure Intention.
Truth Disclosure Focuses Attention
With <![if !vml]>

<![endif]><![if !vml]>

<![endif]><![if !vml]>

<![endif]><![if !vml]>

<![endif]>-in-action Retention;
Holding Firm During Ascension;
Normalizing the 5th Dimension
of, by and for atONEment...
Full Spectrum Comprehension.

The Heartcom Network
SOVEREIGNTY MODEL

:

– Private RIGHTS
Owning your own life with


ogos upgrade of 5 Core
Constitutional freedoms.

– Public SPHERE
Represented authentically
with a universal interface
for global interaction in
our social networks.

– CoCreation TRINITY

CoCreation synergy optimizing
the power of private RIGHTS,
wisdom in the public SPHERE,
and synergy in 'Co-Creation';
a BALANCED '3-fold flame'
.

– Cosmic '5D' CUBE
Integrating

-

-

components
to the 3D 3rd eye 'CAPstone'
(Creative Ascent Process)...
centering 4-D coherence
(in time)
as defines, refines & 'shines'
healthy, holistic, whol

ness
with 5D COMPREHENSION
(Effective Sense Perception).

Co-Creation is our Aquarian Destiny

CoOperative CommUNIcaTIon
CoOrdination;

The Emerging 'Gold Standard' for
Aquarian Community 'Media' via
Web 3.0 Heartware mediation,
cultures social Conscience with
conscientious common sense in
our local/global social networks.

An

Alliance of White Hats for
INITIATION OF AQUARIUS
with Self-Governing Unity:

HEARTcom (with heart) Councils
for self-governing social network
'COMMUNITY'
(social, political, economic, etc.):

"4 & 20 Elders" (24 Communicants)
selected by Heartcom consensus
in local or global social networks;
presiding over terms of interaction
for 'US' (United Sovereigns) in our
interactive community networks:
- Twelve Males (Alpha

-Team);
- 12 Females (Omega

-Team);
- PLENARY (

-

-

Co-Creation)

(meets each New Moon);
- DEBRIEFING (

-

-

-

Results)
(meets each Full Moon).



(CONTINUED… for Initiates)

It was foreordained – for this time –
that some of the greatest darkness
would give way to the greatest light.

So Keep the Faith ~ See the Good
And Make it So!

"The cause of America is in a great measure
the cause of all mankind. We have it in our
power to begin the world over again."
~ Tom Paine, Common Sense, 1776

The Aquarian Spirit of Worldwide LOVE
is a TeLeComm unity initiation for all:
to come into unity - real community.

HOLD FAST TO THE LIGHT
AND RIDE THE WAVE
OF AQUARIAN
<![if !vml]>

<![endif]><![if !vml]>

<![endif]><![if !vml]>

<![endif]><![if !vml]>

<![endif]>
<![if !vml]>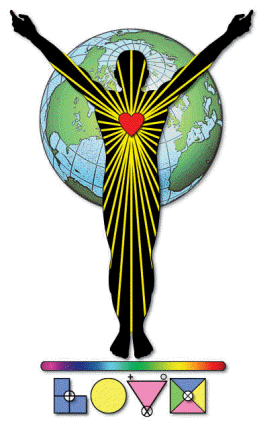 <![endif]>
Full Spectrum (5D) TLC is
Key to Healing Alchemy
with pure geometry thoughtforms
(G.O.D.~<![if !vml]>

<![endif]><![if !vml]>

<![endif]><![if !vml]>

<![endif]><![if !vml]>

<![endif]> Constitution), for
Effective Sense Perception (ESP)
via enlightened TeLeCommunion:
TeLeComm for TeLeCommunity,
TeLeConscience, TeLeCare and
NEXT TeLeCommerce

economy.
~~~~~~~~~
Supporting 2021's Aquarian Initiation
with full spectrum holistic health: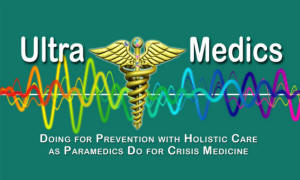 UltraMedics Services
Advanced holistic modalities
for personal/collective health