2020s Global Co-Creation Series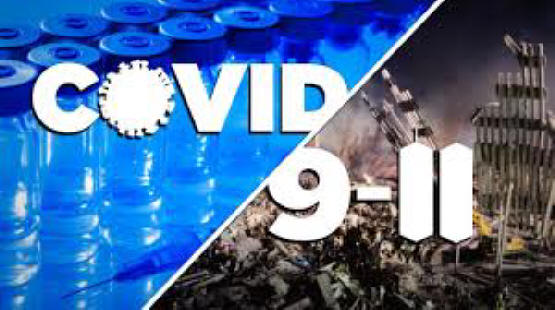 Red Pill Update: Covid 911 and
The G.O.D.~<![if !vml]>

<![endif]><![if !vml]>

<![endif]><![if !vml]>

<![endif]><![if !vml]>

<![endif]> Solution


Sept 11, 2020 / Heartcom Network
Cosmic

<![if !vml]>

<![endif]><![if !vml]>

<![endif]><![if !vml]>

<![endif]><![if !vml]>

<![endif]>

Show podcast HERE
by Christopher Rudy, Host of
BBS Radio's Cosmic <![if !vml]>

<![endif]><![if !vml]>

<![endif]><![if !vml]>

<![endif]><![if !vml]>

<![endif]>
podcast in its twelfth year.
Skip to the bottom for two timely videos
via the Aquarian Master Saint Germain,
and the 5th Ray Truth & Healing Master.
In the larger scheme of soul evolution,
there's only spiritual solutions to godless
unloving social and economic problems.
Personal note: brain surgery went well last week.
After a concussion and hematoma (brain bleed),
I was helicoptered to Great Falls MT which was
the only MT ICU with a neurosurgeon available.
After a few days I was back to normal (frisky)
so they sent me home.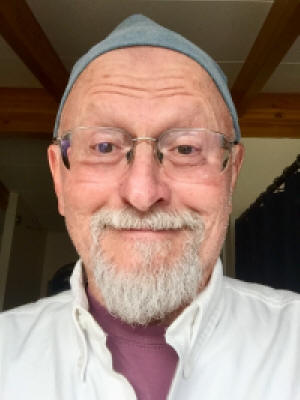 Huge THANKS to that Intensive Care Unit at
Benefis Hospital... and to all my dear family
and friends for their loving support. ~CR

Red Pill Update:
The

G.O.D.

~<![if !vml]>

<![endif]><![if !vml]>

<![endif]><![if !vml]>

<![endif]>
<![if !vml]>

<![endif]> Solution


Beyond the 9-11 => Covid-19 Matrix

On the anniversary of Sept 11, 2001, we now witness

another matrix-morphing mass trauma with the Covid

PLANDEMIC...

like a slow-motion train wreck on a global scale.

This is the story of the COVID-911 security state.


From Homeland Security to Biosecurity






9-11-2020 / CorbettReport.com

But whereas the post-9/11 era introduced America to

the concept of homeland security, the COVID-19 era

is introducing the world to an altogether more abstract

concept:

biosecurity against an invisible enemy.

CLICK HERE FOR TRANSCRIPT

THIS IS A GIANT PSYCHOLOGICAL OPERATION
that has been a 'live exercise' for a very long time
with the CIA's Operation Mockingbird media control:
"We will know our disinformation program is complete when
everything the American public believes is FALSE."
~ CIA Director, William Casey, 1981, at a staff meeting
(leaked by one of the attendants)

FEATURING BEST VIDEO OF THE MONTH

Exposing the Big Lie of Big Med and
their medical martial law protection of
Big Pharma's dis-ease profiteering.

The War for Truth Goes Hot!
Medical tyranny in the cross-hairs




VIDEO: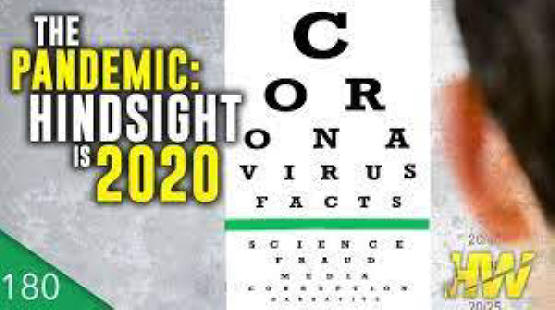 THE PANDEMIC: HINDSIGHT IS 2020
Sept
12, 2020 / TheHighWire.com


From the Imperial Model that triggered global panic,
to the doctors, scientists, and journalists reporting
unbiased #Covid19 data, we look at moments that
made
The HighWire
a go-to source for reliable
facts on COVID.
For a good summary of this covid 9-11 psy-op,
WATCH THIS VIDEO by Dr. Vernon Coleman:
The Coronavirus That Never Was
Sept 12, 2020 / G. Edward Griffin
This is a brilliant and perceptive summary of the first
five months of the pandemic that never was.
"THIS IS A GLOBAL CRIME."

In the larger scheme of global conscious evolution
THIS TOO SHALL PASS.

The Family of Mankind in our all-connected global village
is about to make a quantum leap into an Aquarian future
that may be much different from what you ever imagined,
yet far better than you ever hoped for.

This Big Event is no less than collective REVELATIONS.

The veil of separation from Aquarian <![if !vml]>

<![endif]><![if !vml]>

<![endif]><![if !vml]>

<![endif]><![if !vml]>

<![endif]> is thinning
and a unified field of conscientious common sense is
winning. It goes with Aquarian quantum field territory!

Is it true that unity consciousness on Earth is
at a foreordained stage of revelatory rebirth?

Are you aware that a High State of Truth is
diametrically opposed to Deep State 'BS'
as the prevailing matrix 'Belief Systems'?

Would you agree that the Big Shift in our
prevailing 'paradigm' - or 'comfort zone' -
will integrate Aquarian High State virtues?

The higher your concept of Aquarian principles
- Language of Light and Law of <![if !vml]>

<![endif]><![if !vml]>

<![endif]><![if !vml]>

<![endif]><![if !vml]>

<![endif]> -
THE GREATER THE RESULTS.

"In the beginning, God Geometrized."
~ Ancient Hermetic Wisdom

G.O.D. is Geometric Ordered Divinity - <![if !vml]>

<![endif]><![if !vml]>

<![endif]><![if !vml]>

<![endif]><![if !vml]>

<![endif]>.

"In the end, we become what we geometrize."
~ Modern Aquarian Wisdom
The Law of the Angles of G.O.D. frames
the Language of the Angels <![if !vml]> of

<![endif]><![if !vml]>

<![endif]><![if !vml]>

<![endif]><![if !vml]>

<![endif]>.
(Constitution of Aquarian Principles)
This is how the first principle of heart co

herence


centers and connects with mind congruence
in the personal & planetary TLC holodeck.
The universal language of 'light-as-consciousness' will naturally matriculate the matrix of global unity-in-diversity with the common sense that consciousness is primary - the essence of who we are.

So if we intend to change our world, there must naturally be a change in our individual and collective consciousness. Indeed, the greatest power we each have is the power to change one's attention and intention.
Where am I putting my attention?
And, what is my intention?
If there were a simple formula for 'CAPstone Conscience' (Creative Ascent Process), it would surely center and connect with one's common sense... that energy flows where attention goes... what we think about we bring about... and fearless faith is the pure intention that focuses attention with love's retention for conscientious ascension in the 5th dimension of full-spectrum enlightened comprehension - Aquarian Spring.
That's how the High State naturally
neutralizes the Deep State.
Heaven knows that the ongoing covid plandemic has been carefully planned for years by power elite potentates who are in fact ethical infants. Their morality 'sucks' (self-serving) with more intent for the inordinate love of power than the ordained power of love.
BUT THAT'S ALL ABOUT TO CHANGE!
Give it at least a decade, if not
40 years in the 3D wilderness.

"It is wonderful how much time good people spend
fighting the devil. If they would only expend the
same amount of energy loving their fellow men,
the devil would die in his own tracks of ennui."
~ Helen Keller, a very wise blind person
In the meantime...
keep in mind the Aquarian Mandate...
that ONE in G.O.D.~<![if !vml]>

<![endif]><![if !vml]>

<![endif]><![if !vml]>

<![endif]><![if !vml]>

<![endif]>~Source
is a High State unified field 'majority'.
Since God is immeasurable love - Aquarius,
the measure of our love is 'upgrading'
- kind of like collective ascension -
to love God without measure.
~
Red Pill Update, 9-11-20
"To understand the nature of God, it is necessary only
to know the nature of love itself. To truly know love
is to know and understand God; and to know God
is to understand love."
~ Dr. David R. Hawkins, "The Eye of the I" (pg. 88)

"One individual who lives and vibrates to the energy of
pure love and reverence for all of life will counterbalance
the negativity of 750,000 individuals who calibrate at
the lower weakening levels."
~ from the decade-long research with millions of tests
utilizing behavioral kinesiology, as documented in
POWER VS. FORCE:
The Hidden Determinants of Human Behavior
by Dr. David R. Hawkins , M.D., PhD in Psychology

There can be no holistic healing in our core
social, political and economic institutions
until we come out of denial of the 'SIN'
(Stuck In Negativity), and 'dis-ease'
that is incessantly programmed by
Deep State media for cognitive
dissonance, division and 'DUH'
(Dense, Unconscious & Heartless)
that keeps us from waking up,
wising up and rising up with
unity in our global diversity.

The following video is a good example for
awakening to the sinister intent of the
Marxist/Communist Deep State in
collusion with fascist elements
of the far right and 'ICCC';
International Capitalist-Communist Conspiracy:

Ritual Public Shaming
(15 minute video)

Sept 4, 2020 / Paul Joseph Watson
Black Lives Matter and Maoist Red Guards
have an awful lot in common.

BRING LIGHT TO DARK PLACES THAT ARE
'STUCK IN NEGATIVITY' (SIN).

Hidden Risks of the COVID-19 Vaccine
The same process, called 'transfection', is used for
creating genetically modified organisms. But this time
you're the target. Plus, how the enzyme, luciferase, will
leave you with a glowing vaccination mark as could
easily turn into a global 'transhuman' catastrophe.

FULL DISCLOSURE OF THE PROBLEM LEADS TO
EYES WIDE OPEN FOR SYSTEMIC SOLUTION;
when we know better, we CAN DO better.

It is INTENTION that organizes
the local/global quantum field.

The flow of one's pure intention
- through any whole systems -
acts to organize that system.

So do a systems analysis 'upstairs'
- a check up from the neck up -
and ask yourself if you are ready to
GO BEYOND THE MASS FEAR MATRIX AND
EMBRACE MASS FAITH MOMENTUMS.

This is NOT a battle folks. It's a collective choice
to pay attention with pure ascension intention
for affirmation, confirmation, determination and
INTEGRATION
- EVOLUTION REVOLUTION REVELATIONS -
that grease the skids for Aquarian Spring.

The core dynamic shaping global enlightenment
is integration of pure intention and attention
with the holy spirit of <![if !vml]>

<![endif]><![if !vml]>

<![endif]><![if !vml]>

<![endif]><![if !vml]>

<![endif]>-in-action.

System Update with Glen Greenwald:
Is the US Social Fabric Unraveling?
The Pandemic's Tragic Effects
That Don't Make the News
Sept 10, 2020 / Mercola.com

Most media coverage of the COVID-19 pandemic leaves out
one important issue: its effect on mental health. All-time-high
numbers of people are suffering in isolation and silence from
anxiety, depression and sleeplessness, leading to a rise in
suicides, substance abuse and declining health - based on
inordinate fear that forged our fetters with medical tyranny.
When mass unreality is made 'real' by inceasant fear,
evil is called 'good' and good is called 'evil'.
So keep the Faith - See the Good
and Make it So!
Co-Creating the Aquarian
Foundation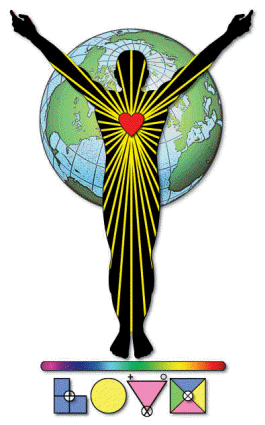 The pure in heart will see 'G.O.D.'
- Geometric Ordered Divinity -
framing the order of the universe
via pure geometry thought-forms
for full spectrum TeLeCommunion:
TeLeComm for TeLeCommunity,
TeLeConscience, TeLeCare and
NEXT TeLeCommerce

economy.


Bonus Videos for Inspiration


Sept 6, 2020 / HeartsCenter.org


See also: Message by Hilarion


Sept 11, 2020 / HeartsCenter.org

The Aquarian ascended master Hilarion - who ascended with great momentums of mastery on the 5th ray of truth and healing - speaks on honoring the names of the ascended masters and letting our words and intentions be impeccable and sure in order to engender the response from the heavenly realms that we require. Truth and reality are intertwined and we must be ready to accept truth when we receive it from divine sources even if it conflicts with beliefs we already hold. We must be ready to accept the truth even if it is painful for us. The master encourages us to accept the living flame of truth within us due to our strong connection with our I AM Presence. Hilarion speaks about the ways in which the divine freedoms of the Constitution are being eroded today, such as religious freedom, freedom of speech and freedom of the press. Have the courage to speak the truth!

Join heartfriends around the world in Aquarian prayer and meditation, services, conferences, pilgrimages, and Meru University spiritual courses.

Supporting 2020's Global Co-Creation
with full spectrum holistic health: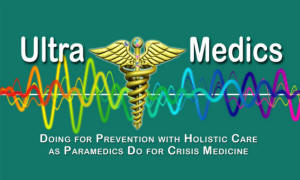 UltraMedics Services
Advanced holistic modalities
for personal/collective health
New product release special offer at:
'Super-Immunity Combo'
Sept-Oct / Natural Life News