2022 Great Turn-Around Series

Urgent Alert - Global Elite Plan Final Attack
on the Constitution and Sovereignty of All

SPECIAL REPORT - BE AWARE & SHARE

Power elite plutocrats and their sycophants are meeting
this week in Switzerland to 'simulate' (coordinate)
a false flag rendition of Christian prophecy re:
the 'Four Horsemen of the Apocalypse'
- Disease, War, Famine & Death -
for a global campaign of domestic terror and
tyranny tactics for subservience whereby
"You will own nothing and be happy."
~ Global Reset 2030 Agenda

THIS IS THEIR FINAL PSY-OP FOLKS!
It's do or die for this corrupt-evil-satanic cabal
of banksters and their giant corporate minions
of the medical-media-military complex which
makes a killing on creation and management
of disease, war, famine and depopulation.

These pre-planned simulations of a disaster
are an open black magic ritual as preceded
9-11, the Covid plandemic, and now we see
gearing up for the final battle before the '2nd
Coming' as an Aquarian 5D Frequency Shift.

Spoiler Alert: Aquarian <![if !vml]>

<![endif]><![if !vml]>

<![endif]><![if !vml]>

<![endif]>

wins

As Aquarian Light & Cosmic Love surges,
self-serving greed, fear and doubt purges.

By simply reading the following headlines,
you can see how power elite potentates
- the Deep State cabal of ethical infants -
are orchestrating their final evil ritualistic
predictive modeling of our future right out
in the open... with 'simulations' that they
intend to make a self-fulfilling prophecy.

If we don't wake up enough good people
to expose this nefarious plot out of hell,
then it's game over for global freedom.

There's no way to move to victory until
we recognize the crisis to move from.

Spread the Word - Pay it Forward.
<![if !vml]>

<![endif]><![if !vml]>

<![endif]><![if !vml]>

<![endif]>

Wins.




May 22, 2022 / Heartcom Network

Previous Compendium:
Family of Mankind in our Global Village

At least watch this 5 minute urgent video:
Global Elite Plan Their Final Attack


May 21, 2022 / Greg Reese / InfoWars
The One World Government finalizes their plans
in Switzerland as Monkeypox appears on cue.

Headlines You Won't See in the
Lamestream Media:

You can't make this stuff up!

The Prophetic Monkeypox Simulation
May 21, 2022 / michaelpsenger.substack.com
First-ever global Monkeypox outbreak happens in exact
week predicted in biosecurity simulation... a year prior!

BOTTOM LINE - VICTORY VALOR

Forward this to your network of sovereign
patriots, lightworkers, networkers, etc.

Keep the Faith -

Charge your 5D laserguns:


Invoke the light of full spectrum <![if !vml]>

<![endif]><![if !vml]>

<![endif]><![if !vml]>

<![endif]>

.
Focus Attention - Beyond the 3D energy veil:
e-veil as Dense, Unconscious & Heartless.
Have a Blast! - More <![if !vml]>

<![endif]><![if !vml]>

<![endif]><![if !vml]>

<![endif]>

'in time' (4D):
the holy spirit Power of Love in action
in the infinite & eternal here & now.
<![if !vml]>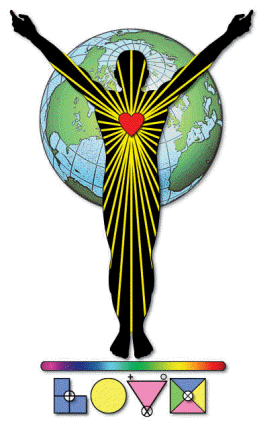 <![endif]>
Full Spectrum '5D' TLC:
Pure Geometry Thoughtforms
'Geometric Ordered Divinity'
(G.O.D.~<![if !vml]>

<![endif]><![if !vml]>

<![endif]><![if !vml]>

<![endif]><![if !vml]>

<![endif]> Constitution),
for Effective Sensory Perception
via interactive TeLeCommunion:
TeLeComm for TeLeCommunity,
TeLeConscience, TeLeCare and
next TeLeCommerce

economy.

CONTINUED at Part Two

~~~~~~~~~

Sponsored by an Aquarian model of
holistic Self Care sovereignty for
body-mind-spirit wholEness: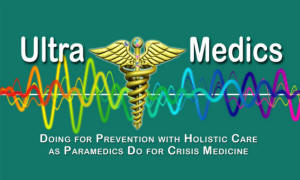 www.UltraMedServices.com
Advanced bioenergy modalities
for optimal holistic health
PS: Believe it or not, I haven't raised the price of
SPX nutraceutical grade 'Royal Jelly' for years,
so stock up with this immune system booster now
before my increased costs are passed on. ~C