2021 Aquarian Spring Prelude Series
Shocking Events Trigger Great Awakening
As the Deep State corporatocracy disintegrates
- thanks to exposure via global Internet truthers -
High State Spherical Conscience is integrating
globally.
The Family of Mankind is now waking up in a
global village of instant-everywhere and
interactive TeLeComm for all 'US'
United Sovereigns of Earth.
This compendium has a few videos and articles,
and begins with a spiritual overview of today's
Full Moon and eclipse. From there we'll do some
deep diving into sure signs that things are indeed
turning around with more of us now aware of real
solutions for mass ascension out of the morass of
spiritual, mental, physical and financial dis-ease.
Seize the High Ground and Hold Fast!


May 26, 2021 / Full Moon in Sagittarius

May 24, 2021 / PatriciaCotaRobles
The frequency of earth is steadily rising and what we
are witnessing now worldwide is a 'frequency divide'.
Meaning, there are those who have ascended and
keep ascending with earth's new vibratory level, and
there are those who keep choosing the density of the
third-dimensional reality as their preferred prevailing
comfort zone, known as a fear-induced narrowing
of one's ability for discernment; paradigm paralysis
as programmed via incessant Big Media fear porn.

3D 'SIN' = Stuck In Negativity

This is the Big Drama on the world stage right now.
Everyone is being shaken out of their comfort zone.
Fearless faith is being challenged by faithless fear.

The Great Awakening is an up-wising and uprising.
3D is upgrading in 'time' (4D) to a High State of 5D
- a systemic paradigm shift in prevailing awareness -
naturally neutralizing the deep state of divisiveness.
AT LEAST FOR SOME OF US,
'LOCAL' IS GL

BAL NOW.
We've reached '

-Point';
'Spherical' Conscience;
'Global' Awareness;
Co-Creation via
'Law of

ne'.

The

in <![if !vml]>

<![endif]><![if !vml]>

<![endif]><![if !vml]>

<![endif]><![if !vml]>

<![endif]> Codes
is the actual heart of the
two-in-

ne, three-in-

ne
four-in-

ne, and the '5th'
of First Principles in the
five-in-

ne 'CAPstone'
(Creative Ascent Process)
in a 5D+ unified field of
spherical / nonlinear / spiritual
KNOWING:
conscientious common sense;
Effective Sensory Perception;

Aquarian enlightenment in the Spirit
of Universal-Cosmic <![if !vml]>

<![endif]><![if !vml]>

<![endif]><![if !vml]>

<![endif]><![if !vml]>

<![endif]>.
Intro to the cosmic 'Sphere Alliance':
If you check out the story of this cosmic Alliance
- introduction HERE as told by whistleblower
Corey Goode of the Secret Space Program -
you'll appreciate the cosmic power of love
- unified field harmony of the spheres -
that weave the heart-coherent fabric of
SPHERICAL 'BE IN G'
(BE IN God~<![if !vml]>

<![endif]><![if !vml]>

<![endif]><![if !vml]>

<![endif]><![if !vml]>

<![endif]>~Source 'I Am')
as a Universal PRESENCE.
The crisis we face as a global community
"We've got to get our act together."
~ 70's Peace and Love meme
The crisis we face as a global community
is NOT from some conspiracy theorist, but
from the 'Complicity Theorist' who accepts
political narratives of the day unquestionably:
consumes mainstream media like it was the
1980's; and is prone to submissiveness with
irrational fear, anxiety, paradigm paralysis,
and Covid derangement syndrome, seen in
public shaming of free thinkers who help us
make sense of the method to the madness,
AND WHAT WE CAN DO ABOUT IT.
Seize the High Ground Vision,
Claim the High State Victory,
And Vow with Virtue & Valor
TO MAKE IT SO!
The TLC Conne

ion is a unified field as
unity in diversity via a universal interface
at the heart of interactive mass-to-mass
TeLeCommunications TeLeCommunity.
Culturing the Prime Directive of
Co-Creation: Co-Ordination via
Universal Light Language and
Co-Operative Unity in Diversity
In Accord with Quantum Laws
Governing the Whol

Spirit of
5D Cosmic <![if !vml]>

<![endif]><![if !vml]>

<![endif]><![if !vml]>

<![endif]><![if !vml]>

<![endif]>-in-action;
G.O.D.~<![if !vml]>

<![endif]><![if !vml]>

<![endif]><![if !vml]>

<![endif]><![if !vml]>

<![endif]>~Source 'I Am'
PRESENCE.
Conceive 'IT' and Believe 'IT' to Achieve 'IT';
Innernet Technology.
Deception Debacle Disintegrates
Before Our Eyes
Readers of this private subscribers-only list
are well aware by now that the 'plandemic'


was a 'live excercise' planned at Event 201
– a simulation as before other false flags –
to covertly disclose the Deep State agenda

(karma-dodging loophole in the Prime Directive)

right before the Wuhan deception went 'viral'
(as in mainstream) in the lamestream media.
Must Watch:
World Renown Doctor Blows Lid Off
Covid Mass Vaccination Agenda
May 27, 2021 / Wes Rhinier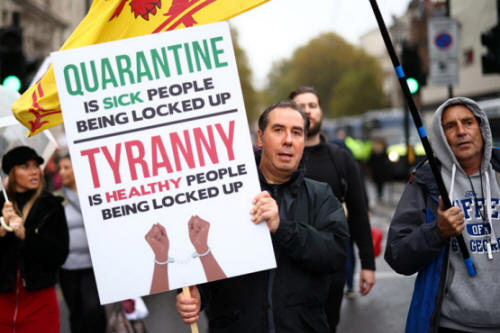 Tech Leader Blows Whistle on 5G
and the Virus-Vaccine Deception
Original video deleted from YouTube.
PREFACE NOTE FROM CR:
There's a lot of truth in this video.
It's a key part of the Big Picture.
But be aware that Amazon is soon
rolling out global 6G via Elon Musk's
Starlink Satellite Network, and this
makes 5G in many ways obsolete.
Keep in mind the spiritual message:
"What does the body of Christ do now?"
(at 22:40 minutes)
"The Kingdom Remnant Comes to the Fore"
with 'Keys to the Kingdom' whereby the
'Kingdom Remnant' honor the 'KING'
– Keys to INternalization of God –
a universal/global interface
for an enlightened state
of Aquarian <![if !vml]>

<![endif]><![if !vml]>

<![endif]><![if !vml]>

<![endif]><![if !vml]>

<![endif]>.

KEEP YOUR SENSE OF HUMOR FOLKS!
Video Spoof With Hitler Going Mad Over
Beginning of the End of the Covid Cult


May 21, 2021 / Dr. Charlie Ward
This is a hilarious parody CLIP from the German film,
Downfall, where Hitler realizes he is defeated (end of
the Covid Cult), and vents his anger at his Generals.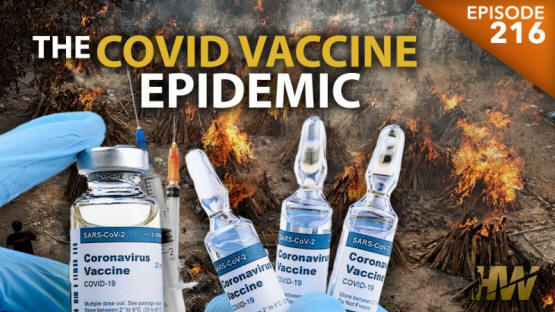 May 26, 2021 / TheHighwire.com
THE COVID VACCINE EPIDEMIC
Should Children Be Getting the Shot?

May 20, 2021 / @PatrickWalkey
MUST WATCH if you haven't taken the shot.
Be aware that Big Pharma is now targeting children
and pregnant mothers, saying the new experimental
shots are safe, even with official government reports
showing us skyrocketing death-by-vax… worldwide!

None of us should be bullied into injecting
something experimental into the body…
that you can't undo!

Your body - your life. Be clear on THE CHOICE.



April 26, 2021 / Bruce Lipton, Ph.D
<![if !vml]>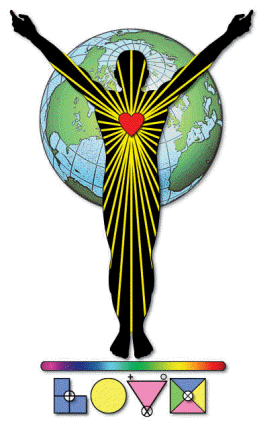 <![endif]>
Full Spectrum (5D) TLC
with pure geometry thoughtforms
(G.O.D.~<![if !vml]>

<![endif]><![if !vml]>

<![endif]><![if !vml]>

<![endif]><![if !vml]>

<![endif]> Constitution),
for Effective Sensory Perception
via enlightened TeLeCommunion:
TeLeComm for TeLeCommunity,
TeLeConscience, TeLeCare and
NEXT TeLeCommerce

economy.

This 'Currency of Conscience'
for the Next Economy is
dedicated to the
One Eye...
<![if !vml]>

<![endif]>
<![if !vml]>

<![endif]><![if !vml]>

<![endif]><![if !vml]>

<![endif]><![if !vml]>

<![endif]>
<![if !vml]>

- PURE INTENTION - Affirmation of Faith


- FOCUSED ATTENTION - Confirmation


- via LOVE RETENTION - Determination


- for VISION'S ASCENSION - Integration<![endif]>
Please support publication of these compendiums
while supporting your own personal holistic health
with UltraMedics Services.
THANKS, Christopher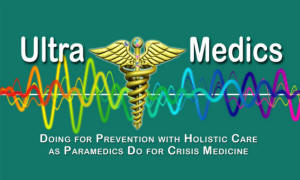 www.UltraMedServices.com
Advanced bioenergy modalities
for optimal holistic health