2021 Aquarian Spring Prelude
Preface Note from CR:
This compendium is kind of like a 'Mad Magazine'
for mature adults who can laugh at the crazy stuff
in the media with all the plandemic psychopathy.
It's all part of the Big Show - outing the bad guys.

But this too shall pass, so keep a sense of humor.
Joy - unmasked - strengthens the immune system
by neutralizing negativity in the biological terrain.
And raises the vibration of everyone around you!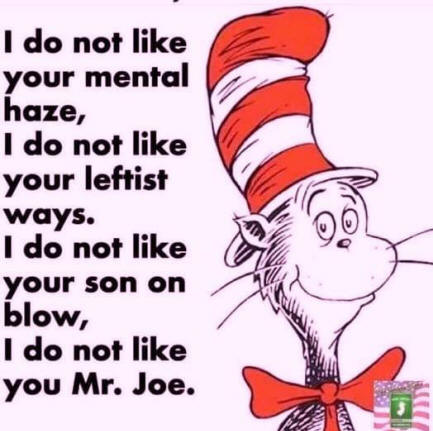 March Method to the Madness
THE EVENT - GREAT AWAKENING
A REALLY BIG REALITY SHOW
March 3, 2021 / Heartcom.org
March comes in like a lamb and out like a lion.
The 'lamb' is the kind-loving energy of Pisces.
The 'lion' is the cardinal fire energy of Aries.
We move into Aries on the Spring Equinox;
March 20th.
March is thus coming out of 'Dark Winter'
after a long year of prophesied tribulations.
NEW REVELATIONS ARE
VIRTUALLY 'BIBLICAL'.
A 'Jonah at Nineveh' event horizon
is now matriculating the matrix.
The end of the world as we have known it.
The beginning of global
T

e

L

e

C

omm
unity
.
Buckle Up and Enjoy the Ride!

Skip to the bottom for a brilliant video on
'

Learning at the Speed of Light

', and also
a new video by the Master Hilarion on


Love Is the Greatest Healing Power.





Part One - Deep State Demise is Imminent
Part Two - Virus-Lockdown Fraud Exposed
Part Three - Aquarian Vision Gains Traction


Part One:
Deep State Demise is Imminent


As most of you know by now, the economics and politics behind election fraud and the pandemic deception are far more complex and corrupt than the 'captured' media - and bought-off congress critters - have been willing to confess.

But globalist tyranny is being outed.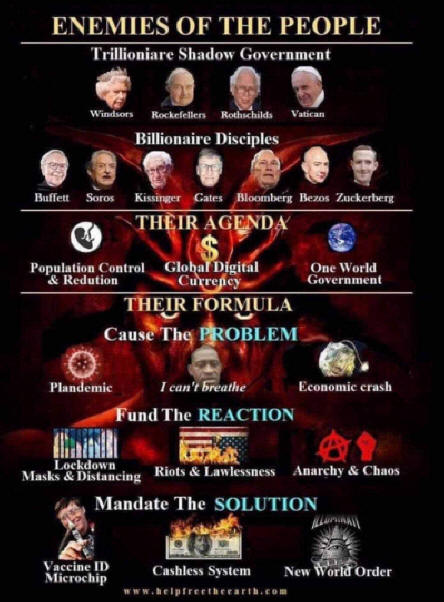 The Great Reset is a 'coup' by the globalist elite


Feb 11, 2021 / Sky News Australia
"It's happening in your country, it's happening in
my country, we've seen it happen in America,"
Mr Delingpole told Sky News host Alan Jones.
6-MINUTE VIDEO OF THE WEEK:
Naomi Wolf Sounds Alarm at the
Growing Power of 'Autocratic Tyrants'
(Watch video at link above if censored
below on some Apple devices)

Feb 22, 2021 / Tucker Carlson
Naomi Wolf, feminist author and former Clinton advisor, and Tucker Carlson set aside their differences to warn that authoritarian leaders want lockdown police state powers to last for years to come. Tucker's final comment about polarization is most revealing.
The dinosaur media is mortally wounded by Netizen journalists exposing the pathological paradigm paralysis that perpetuates pandemonium and pandemics for profit and power OVER people rather than of, by and for all of 'US' as United Sovereigns of Earth.
"Globalists, Communists, and Satanists
– Oh My!"
March 1, 2021 / State of the Nation
COVID-19 - and the subsequent governmental responses - appear to be part of an international conspiracy to commit fraud. It seems there is no evidence that a virus called 'SARS-CoV-2' causes a disease called 'COVID-19'. Consider the reasons spelled out clearly here.
~~~~~~~~~
Love Is the Greatest Healing Power


March 4, 2021 / HeartsCenter.org
Master Hilarion shares a wealth of wonderful information
about the healing power of love. For example, love gently
baths the origins of suffering and allows the soul to soar
to new levels of peace and understanding. Love rebirths
all and brings a greater congruity with life leading to truth,
joy and greater fulfillment. Love develops the heart-mind
connection which reveals the best in each person and the
optimal pathway ahead.

VIDEO OF THE YEAR ON MEDIA MANIA

'Learning at the Speed of Light'
(how the light of consciousness has been
supressed, and how to liberate it)

March 4, 2021 / CorbettReport.com
Half of the global 'SIN Crisis'
(Stuck In Negativity)
is media mania on purpose!
And half the global solution
(Great Aquarian Awakening)
is mass 5D TLC-in-action.

BOTTOM LINE... JUST IN TIME!
"We Are The Media' is our Aquarian Destiny.
Aquarian enlightment will naturally accelerate as we
become more conscious of HOW we are conscious
with the 'language of light' (of consciousness), and
a universal 'InnerNet' interface for global interaction
that involves & evolves a Unity State of Conscience
- COMMON SENSE 2.0 -
for the emerging 'US' as United Sovereigns of Earth.
Seize the Vision (Founders), Embrace the Virtue (Initiates),
Network with Valor (Communicants), and
Claim the Victory (A.D.E.P.T.s) for our
CONSCIOUS EVOLUTION REVELATIONS:
the global rEVOLUTION from top-down tyranny
- highly centralized one-way programming -
to highly decentralized interactive co-operation
of, by and for TeLeCommunity co-CREATION
in the image and likeness of G.O.D.~<![if !vml]>

<![endif]><![if !vml]>

<![endif]><![if !vml]>

<![endif]><![if !vml]>

as<![endif]>
Law of the Angles (Geometric Ordered Divinity)
and Language of the Angels (heart coherence).
Be Well. Take Care. Love On!
~CR
PS: Keep Your Immune System Strong
March Article in Natural Life News