Keep Your Immune System Strong
If you haven't had a vaccine and your immune system
is strong, realize that it will weaken your immunity.
That may not be considered 'settled science' because
it's a very unsettling truth for pharmacidal medicine that
wants us to equate health with their vaccines and drugs.
But if you read the compendium on 'Vax Distraction'
- and watched some of the exceptional videos -
then you KNOW vaccines harm your immune system.
If you have had a vaccine and your immune system is
strong, make it stronger because these new vaccines
are unproven, experimental and stress your biology.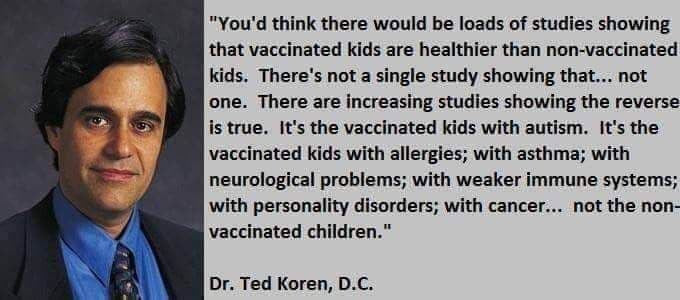 BE AWARE...
that whether your immune systems is strong or weak,
the new vaccines are like 'Russian roulette' whereby
different body types trigger reactions in differrent ways
and often the weakest organ systems will be afflicted.
Strengthen the whole and you strengthen the parts.
BE THOU MADE WHOLE!
STRENGTHEN YOUR IMMUNE SYSTEM!