Aquarius Ends the Great Reset Psy-Op


Skip to the bottom for
Videos of the Week.
The power elite's Great Reset is actually corporatocracy's end-game for rule by 'authoritarians' – a nice name for the trillionaire psychopaths pulling the strings of billionaire plutocrats, technocrats, autocrats and bureaucrats who profit from the mass population psy-ops I've been reporting for 7 years.
This is the 7th year: The 2022 Great Turn-Around. The Great Awakening is going mainstream worldwide. This is Revelations. Witness the Four Horsemen of the Apocalypse psy-op I've been reporting regarding PLAGUE (Covid), WAR (Ukraine), FAMINE (planned scarcity), and DEATH (depopulation agenda).
But Aquarius has other plans.
The shift has hit the Aquarian 'fan' (frequency shift). It has accelerated dramatically the last 7 years. Higher frequencies challenge lower frequencies that are Stuck In Negativity. As Aquarian light and Cosmic Love surges, dark-side Deep State 'BS' (Belief System) purges.
DECENTRALIZED MEDIA REPRESENTING
THE ORDAINED POWER OF LOVE
NATURALLY CHECKS AND BALANCES
CENTRALIZED MEDIA REPRESENTING
THE INORDINATE LOVE OF POWER.
"Public opinion sets bounds to every government,
and is the real sovereign in every free one."
~ James Madison, Chief Architect of the Constitution
.
and 4th U.S. President
It was this same James Madison who pushed for the Bill of Rights in the Constitution - emphasing freedoms of speech and assembly. Today that would include interactive capability in our ubiquitous social networks.
Today's Tyranny from the Top
So why all the censorship by Big Tech in social media? Simply speaking, corporatocracy has overpowered democracy. Technocracy - those social engineer minions of the power elite - have usurped the representation of social conscience with their lockstep narrative of WHAT to think rather than HOW to think via free-open speech and assembly in social media.
The patriarchal values of ownership and control has orchestrated the psychology of subservience to tyranny from the top of the money-power pyramid of godless materialism that privatizes profit at the top, and socializes debt and deprivation at the bottom.
The nefarious plutocrat plan all along has been to bring the world to its knees while promising 'salvation' with mandatory digital IDs and cashless central bank digital currencies (CBDCs)… surrendering sovereignty for illusory financial security; problem-reaction-solution.
Big Tech has pioneered this totalitarian social credit system in Communist China, selling out the public for the profit of stockholders. Now they see big bucks with a global Big Brother surveillance and control matrix.
Finally the public is waking up to this high tech/AI plot out of hell.
This global drama was foreordained for this time, believe it or not. Call it the test that's best… the great contest of freedom versus tyranny… or our final collective JUDGMENT to BE or not to BE… FREE… with an Internet Upgrade of Five Core Constitutional Freedoms for all of 'US' United Sovereigns of Earth.
Aquarius is the Shift from
Deep State to High State.
We can do this the easy way
– lots of LOVE – or the
'hard way' (not so much).
So Let's Keep it Simple;
5D TLC is the KEY.
<![if !vml]>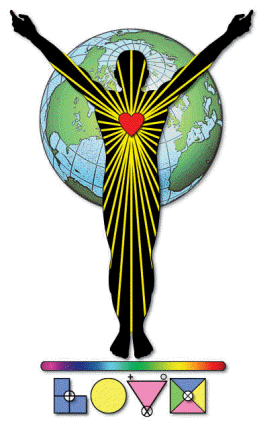 <![endif]>
Full Spectrum '5D' TLC:
Pure Geometry Thoughtforms
'Geometric Ordered Divinity'
(G.O.D.~<![if !vml]>

<![endif]><![if !vml]>

<![endif]><![if !vml]>

<![endif]><![if !vml]>

<![endif]> Constitution),
for Effective Sensory Perception
via interactive TeLeCommunion:
TeLeComm for TeLeCommunity,
TeLeConscience, TeLeCare and
next TeLeCommerce

economy.

Read on for exceptional videos
disclosing global shift dynamics.