2023 Mainstream Awakening Series
MAY DAY! MAY DAY! MAY DAY!
War On Three Fronts


May 1, 2023

Deep Shift Hits the Aquarian Fan.

Wake Up and Wise Up Folks!

Calling all Prayer Warriors.

If you read my recent article links on
5th Generation Warfare,
you know that we are ALL in a war
for the hearts and minds of
ALL global Netizens.

WHY?
Because we will either be slaves in
an authoritarian digital prison with
Central Bank Digital Currencies,
or free as Sovereign Netizens
- United Sovereigns of Earth -
who champion freedom of,
by and for ALL peoples.

BE AWARE...
that the United States is being invaded
on several fronts of 5th Gen Warfare.

This newsletter focuses on THREE of
those fronts - the REAL CRISIS now.

The battle for the Soul of 'AMERICA'
('I AM RACE' anagram),
is heating up... worldwide.

So target the real enemy with your
'ruby ray guns', set to full power,
AND HAVE A BLAST!

The Power of Love is a Higher Power.
Claim that Power for Overcoming the
War On Three Fronts:

Currency, Conscience and the Constitution
NEW CURRENCY FOR THE NEXT ECONOMY?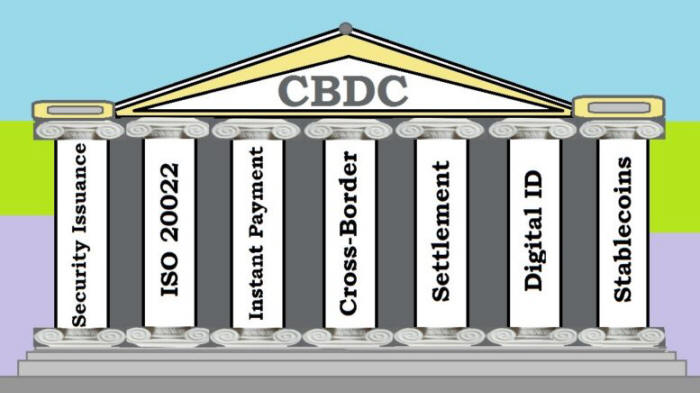 IMAGE: "The 7 Pillars" of Central Bank Digital Currency (CBDC).

The 7 Pillars of the Globalists' CBDC System
April 27, 2023 / technocracy.news
There is no doubt that Central Bank Digital Currencies are
in our future, but much of the initial alarmist reporting has
missed many important details and events associated with
global development of CBDCs. This research paper lays
out the current status and roadmap with clear straight-talk.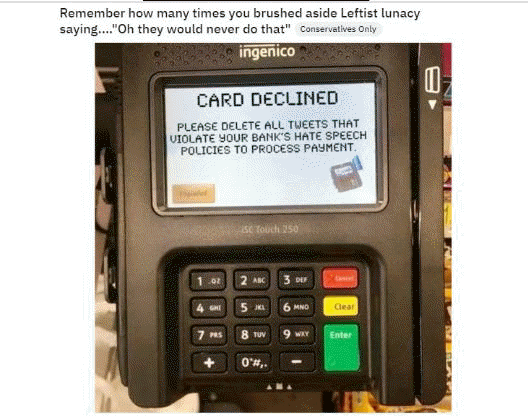 Big Tech Companies More Powerful Than Nation-States?
May 1, 2023 / technocracy.news
The article notes. "The world's biggest tech companies are now
richer and more powerful than most countries." Technocracy and
democracy (or any other system of government) are like matter and
anti-matter to each other. Technocracy will eventually remove all forms
of political structures to simply run the world by fiat, ie, their algorithms.
(the CBDC agenda from fiat money to fiat algorithms)
THE CURRENCY OF CONSCIENCE

"Conscience is the most sacred of all property."
~ James Madison, 4th US President and
chief architect of the Constitution

All social problems are, at heart, communication problems;
how we come into unity for real community with tools and
processes that create concensus via well-informed choice.
In our global village of instant-everywhere and interactive
Internet connection, "We the People" are now ALL global
netizens who network for the net worth of Net Reality with
the universal gold standard for global unity in our diversity.
In good Conscience, we all know that standard has always
been the golden rule/law language for every golden age in
recorded history. Individuals, families, tribes and nations go
through cycles whereby they are blessed for living the gold
standard - great materialistic abundance - and thus become
materialistic, miltaristic and corrupt in body, mind and spirit.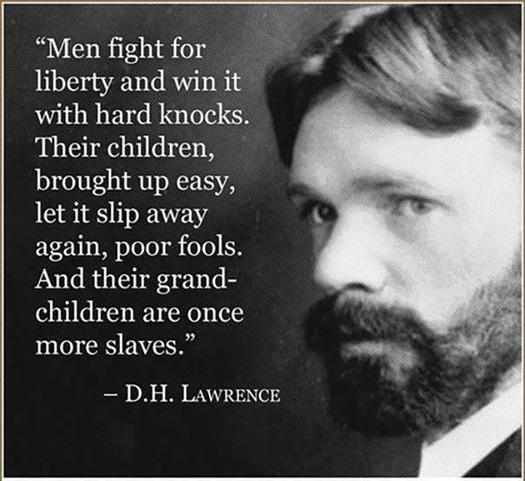 Without the whole-healthy-holy Spirit that matters above all,
individuals, families, and nations degenerate; devolution.
Because without a conscientious common sense standard
- for enlightened TLC-<![if !vml]>

<![endif]><![if !vml]>

<![endif]><![if !vml]>

<![endif]><![if !vml]>

<![endif]>-in-action -
the people perish with dis-ease, war, famine and death.

THE GLOBAL CRISIS NOW

The lack of social conscience in our global social networks
- due to the divisive dialectic of power elite
potentates who are ethical infants -
is a communications problem - mass media censorship
that wants total ownership of our hearts and minds.

SECOND BATTLE FRONT:
American Empire and its Media




April 2023 / swprs.org
Largely unbeknownst to the general public, executives and the top
journalists of almost all the major US media outlets have long been
members of the influential U.S. Council on Foreign Relations (CFR),
the Bilderberg Group (mainly covering the US and Europe) and the
Trilateral Commission (covering North America, Europe & East Asia).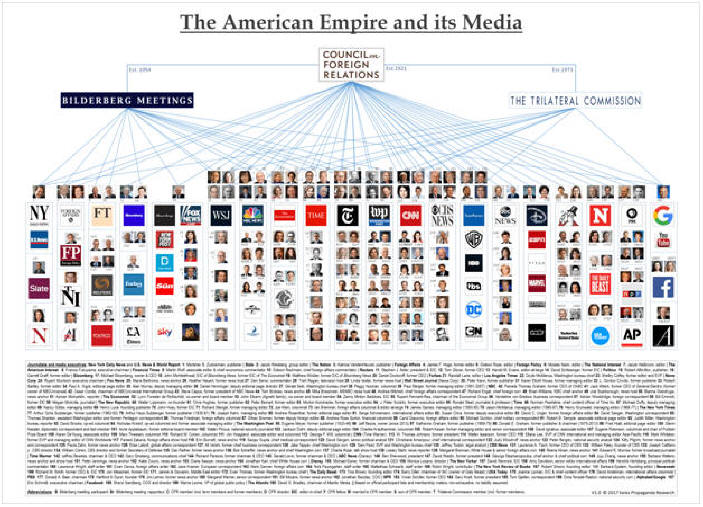 THIRD BATTLE FRONT:
BE AWARE OF THE INVASION ON OUR BORDER
Shocking Chinese video shows how to invade the
United States through UN-funded migrant camps.

It's A Full-Scale Invasion: Joe Biden's Immigrant Mob
May 1st, 2023 / Frosty Wooldridge
OTHER BATTLE FRONTS IN THE NEWS:

April 29, 2023 / corbettreport.com
Today, James delivers a statement for the National Citizens
Inquiry in Canada on the WHO, the global pandemic treaty,
the amendments to the International Health Regulations, and
formation of the coming technocratic biosecurity control grid.
WHO: The Most Dangerous Global Treaty Ever Proposed
April 25, 2023 / technocracy.news
Human history is a story of forgotten lessons.
Farmers Furious As Environmentalists Escalate War On Food
April 23, 2023 / technocracy.news
Technocracy's war on food is persistent, crushing and totally
mean-spirited. It has nothing to do with saving the environment
or preventing global warming, but rather it seeks population
reduction and subjugation. The EU, an emerging Technocracy,
is spearheading this assault on food and farmers in general.
The Democrats Plan to Steal Another Election
April 29, 2023 / paulcraigroberts.org
Joe Biden with a dismal approval rating of 37% has announced
that he is running for a second term. How can he possibly win?
By again stealing the election.
The ICC Wants to Start Arresting Politicians!
I Think That's A GREAT Idea!
April 24, 2023 / The Corbett Report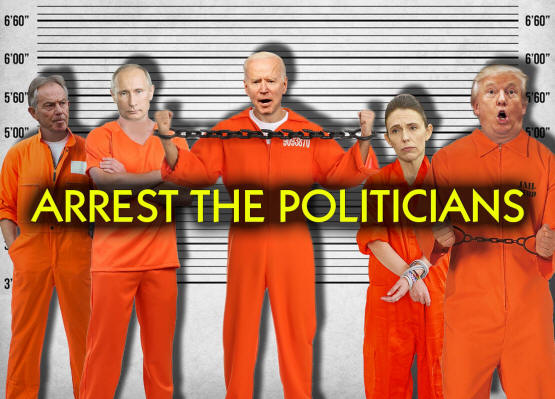 As long-time followers of The Corbett Report will know by now,
the International Criminal Court is that ridiculous, UN-spawned
kangaroo court in The Hague that dispenses victor's 'justice'
as prescribed by its Western/NATO Deep State backers.
So take heart with a High State of fearless faith
that overcomes the Deep State of faithless fear.
Hold fast to the Constitution and the vision
for upgrading Five Core Internet Freedoms.
The ordained Power of <![if !vml]>

<![endif]><![if !vml]>

<![endif]><![if !vml]>

<![endif]><![if !vml]>

<![endif]>
will naturally neutralize the
inordinate love of power.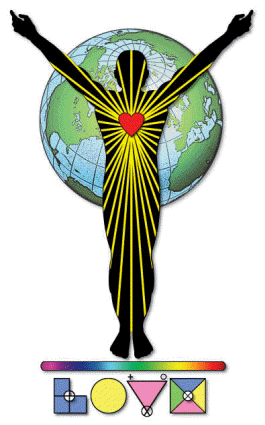 Look to SEE… Know to BE…
Geometric Ordered Divinity:
'Pure Geometry Thoughtforms'
(G.O.D.~<![if !vml]>

<![endif]><![if !vml]>

<![endif]><![if !vml]>

<![endif]><![if !vml]>

<![endif]> Constitution)
for Effective Sensory Perception
via interactive TeLeCommunion:
TeLeComm for TeLeCommunity,
TeLeConscience, TeLeCare and
next TeLeCommerce economy.