2020s Global Co-Creation Series
Summer Soul Soaring
and Crisis Update
(Reality Report)
A new compendium with a guided meditation,
soaring over the world while taking inventory
of current events with global mass 'upwising'
(uprising) via conscientious common sense.


July 17, 2020 / Heartcom Network

Skip to the bottom for a timely soulful message
from two highly esteemed Ascended Masters.

Summer SOUL SOARING Music:
A Meditation on Nature's Wonder


Many breathtaking vistas as you soar over Earth.
Nature Healing Society
5 ½ million views since Feb 9, 2019
Listen to this music video to keep centered and
connected - in your heart - while scanning the
following headlines and content on THE CRISIS.

Love frequency is the master's key
to heart coherent harmony for
mind congruent discernment.

In the soul's journey of eternal progression,
Spiritual laws govern, without exception.
One's soul knows, with humble confession,
The invisible guidance of divine intercession.

By perspiration we strive to optimize aptitude,
By inspiration we rise up with better attitude,
By grace we soar to a much higher altitude.
As each soul ascends, it uplifts the multitude.

Global evolution is the revolution beginning.
Golden age vision is cause for much grinning.
Cherish this time as the veil is now thinning.
Hell may be disturbed but heaven is winning.

Ready or not, there are options now revealing
Choices to be made that are quite appealing.
Mysteries are unveiled, no longer concealing,
Soul soaring with new opportunity congealing.

We can upgrade to a future we all want to see
By culturing conscience with sincere humility;
Co-creating unity as pure hearts take flight
Above as within and from left brain to right.

There are rules whereby Creator's intention
Is self-evident to those who focus attention
Below as above with true <![if !vml]>

<![endif]><![if !vml]>

<![endif]><![if !vml]>

<![endif]><![if !vml]>

<![endif]> retention
To wise up & rise up - conscious ascension
In the CAPstone's co-Creation dimension.

The Creative Ascent Process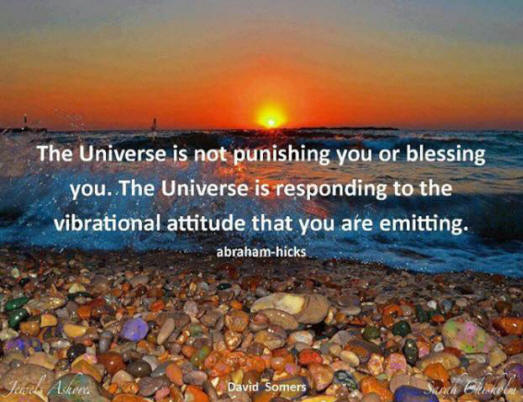 An upward-mobile attitude is the best remedy
for the downward spiral of victim dictum
that is 'Stuck In Negativity' (SIN).
It's not aptitude but attitude that determines 'altitude';
whether we soar with eagles on thermals of grace
or scratch with turkeys on bugs of begrudge.
BE AWARE WITH A GOOD ATTITUDE
TO COMPENSATE FOR THE APTITUDE
OF THOSE WHO ARE POOR IN SPIRIT:
Stuck In Negativity.
As you listen to the 528 HZ music video at top,
it's easier to center and connect in your heart
- while processing the following reality report -
with frequencies of heart coherence which is
a golden ratio algorithm of your heart rhythm
when in a unity state of peace, joy and love.
REALITY REPORT ON 'THE CRISIS'

The Coronavirus is NOT what we've been told.
There are too many powerful special interests that
profit from the germ theory and vaccination 'cure'.
And there's not enough common sense to realize
how vaccines and drugs weaken our immunity to
Big Pharma's disease treatment agenda with the
incentive to create and manage public dis-ease
for profit and power… from cradle to grave.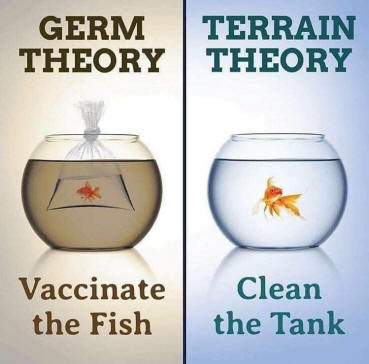 Cleaning up the biological terrain 'tank'
- to improve the health of Americans -
would clean up our air, water and food
with reduction of toxic genetic poisons
from chemtrails, fluoride, glysophate,
GMOs, 5G EMF radiation and global
pollution from petrochemical fossil fuels.
The global 'huddled masses' (under quarantine)
are yearning to 'breathe free' (without masks)
from heavy-handed power elite corporatocracy,
incessant Big Media fearmongering, Big Tech
censorship and Big Pharma's medical tyranny.
BUSTED:
11 COVID Assumptions Based on
Fear Not Fact
July 13, 2020 / GlobalResearch.us
The assumptions people make about COVID -- how dangerous it is, how it spreads and what we need to do to stop it -- are running rampant, running far more wildly than the supposed coronavirus itself. The coldly calculated campaign of propaganda surrounding this 'pandemic' has achieved its aim. Besieged with a slew of contradictory information coming from all angles, people in general have succumbed to confusion. Some have given up trying to understand the situation and found it is just easier to obey official directives, even if it means giving up long-held rights.

So HERE is a list of commonly held COVID assumptions which, if you believe them, will make you much more likely to submit to the robotic, insane and abnormal conditions of the New Normal - screening, testing, contact tracing, monitoring, surveillance, mask-wearing, social distancing, quarantine and isolation, with mandatory vaccination and microchipping to come.
The Simple Truth In Under 6 Minutes (video)
July 14, 2020 / The Iceberg
The science has been politicized and battle lines
are becoming obvious. President Trump and top
Republicans are strongly against lockdowns, but
Democratic politicians in many areas of the U.S.
are mandating for more masking and lockdowns
to the detriment of economic and public health.
The 'Second Wave' of the Live Exercise;
call it predictive modeling, or tabletop simulation,
or a huge preplanned global social experiment...

HOW LONG WILL THE PUBLIC BE TOLERANT
AND SUBMISSIVE TO THE PSYCHOLOGY
OF SUBSERVIENCE TO TYRANNY?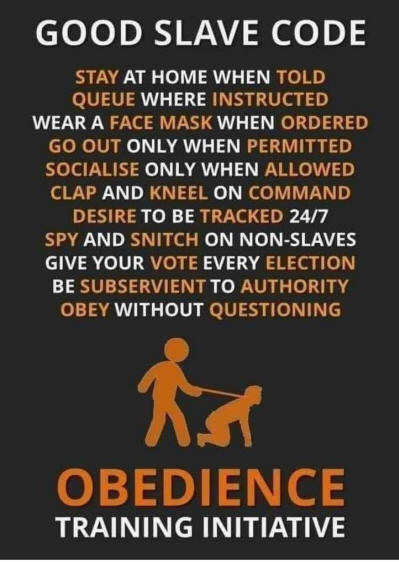 Covid-19: A Once in a Century Fiasco in the Making
July 15, 2020 / GreenMedInfo.com, Dr. Jeffrey Dach, MD
Back in March at the beginning of the COVID 19 outbreak,
highly respected Stanford Epidemiologist John Ioannidis
drew heavy criticism for expressing his now-obvious view:

governments are
making decisions without reliable data.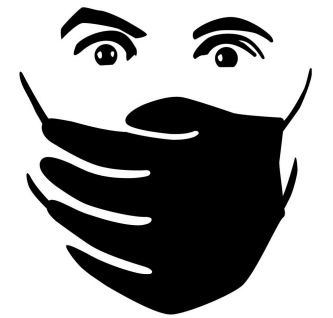 LOCKDOWN LUNACY:
the thinking person's guide
May 3, 2020 / J.B. Handley
For anyone willing to look, there are many facts
telling the true story of mass perception deception.
For J.B.'s more recent June 29th update, see:
LOCKDOWN LUNACY 2.0:
Second wave? Not even close.
"The general population doesn't know what's happening,
and it doesn't even know that it doesn't know."
~ Noam Chomsky
WAKE UP AMERICA BEFORE IT'S TOO LATE!
Video of extraordinary truth-teller, Jeremy Elliott:

July 9, 2020 / AweAndGrace

Americans are losing rights to corporatocracy
as medical tyranny and racist rhetoric combine
with incessant fearmongering and guilt-tripping
under the thumb of Big Media in collusion with
Big Pharma, Big Tech and Big Bro Government.
"We don't need a viral 2nd wave. We just need fear
that it is happening for more lockdown to compel
mandatory vaccines for everyone."
~ Bill Gates mantra paraphrased in mainstream media
health news sponsored by the Gates Foundation
Keep in mind that it's a 'Live Exercise'.
It was planned and it has gone live.
It's a kind of social experiment.
Let's see who will wise up
and rise up to pioneer
Aquarian models
for all 'US'
United Sovereigns of Earth.
My Investigation of the So-Called COVID Deaths
"I've been investigating so-called epidemics for 30 years.
I've developed the strategy of looking for multiple causes
of death that have nothing to do with the announced virus
of the moment. And I have always found those causes."
~ Jon Rappoport / July 9, 2020
At this point, I've written and published over 150 articles
on the COVID fraud. [This article sums it up. ~CR]
See also:
COVID:
What Was the Plan All Along?

July 10, 2020 / Jon Rappoport
Note from CR:
Jon is one of the most experienced-accurate
health reporters on the Internet. For 30 years Jon has been
exposing the virus & vaccine racket of the medical-industrial
complex in general and Big Pharma dominance in particular.

The plan all along was: sell a STORY about 'a new virus'. A virus that researchers would believe they had discovered - but didn't.
The researchers are cultishly devoted to procedures of discovery that are scientifically useless and non-valid, as I've explained in several articles.
A few questions:
Why would elite players have run all these pandemic exercises, drills, planning sessions, and table-top simulations well in advance of the 'outbreak', so that anyone with a computer could discover them in hours?
Why would a few of these exercises have openly named a coronavirus as the cause of the upcoming pandemic?
The plan all along was to dupe people into believing that a real virus was spreading across the globe.
The tabletop exercises, the drills, the exercises, the seminars, the announcement of the discovery of a new virus -- all of these tactics were part and parcel of convincing people that the story of a new virus was real.
And if you doubt that so many researchers, planners, public health officials could be 'in on the conspiracy,' you're absolutely right. No need for conscious knowledge.
99.99 percent of the players are already true believers in THE VIRUS.
SECOND WAVE PLANDEMIC 2 -
Fear Me Now

July 8, 2020 / John Thor
EXCERPT:
"Here's the problem. We're testing people for
general coronavirus; but we are not
testing for any specific strain,
such as 'Covid-19'.
There are NO reliable tests for any specific
'Covid-19 virus'.
There are no reliable agencies or media outlets
for reporting numbers of actual
Covid-19 virus cases'.
This needs to be addressed first and foremost.
Every action and reaction to 'Covid-19' is
BASED ON TOTALLY FLAWED DATA."
The mask is off the Big Pharma Big Lie
that has been so BIG and so bold
and so often told that most of
us have gone along with it;
A MEDICAL MONOPOLY.

Drugs-per-symptom medicine has
become the 'community standard'
without an ounce of prevention.
This policy is highly profitable for
giant soulless corporations that
make a killing treating disease,
NOT preventing disease.
Common sense says that a country
which incentivises the creation and
treatment of
dis-ease is committing
SUICIDE.
Is it true that the laboratory insert with vaccines
warns of pathological side-effects including
DEATH?
Are you aware that Bill Gates wants mandatory
vaccines for all... and has a eugenics agenda
TO REDUCE WORLD POPULATION?
Would you agree that there's a conflict of
interest at the highest level that wants
POPULATION REDUCTION
FOR OUR HEALTH?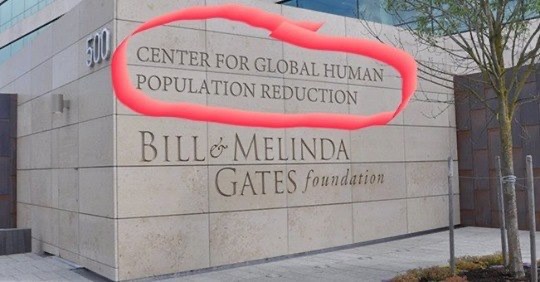 Are you pro-life for YOUR life?
Warning About Danger of Masks!
A flyer being distributed in Arizona
July 1, 2020
Reformat to print up copies
and post them everywhere
before more harm is done.
Masks Are Neither Effective Nor Safe:




A Summary Of The Science



July 14, 2020 / PrimaryDoctor
Print this article and hand it to frightened mask wearers who
have believed the alarmist media, politicians and technocrats.
Masks are proven ineffective against coronavirus and can be
harmful to healthy people or those with weak immune systems
.
Whitney: Looks Like Sweden Was Right After All
July 11, 2020 / zerohedge.com / Mike Whitney
Sweden is rapidly approaching the endgame which means that
restrictions can be dropped entirely and normal life can resume.
They will have maintained their dignity and freedom while the rest
of the world suffered inordinate fear and lockdown for months.
The whole world is watching America while
false flag medical martial law destroys the
US economy for SAFETY from an invisible
virus with the same mortality rate as the flu
because the high priests of medicine want
to push their drug sacraments for profit and
POPULATION REDUCTION.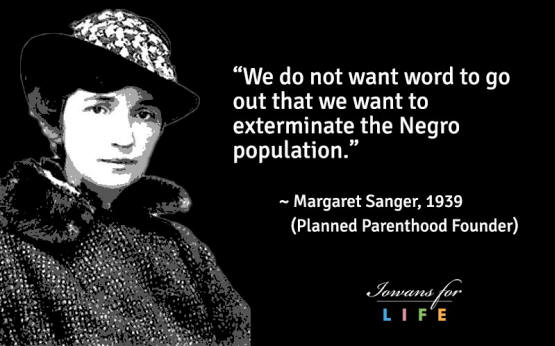 Note: Bill Gates Sr. was on the regional
board of Planned Parenthood

WHO PROFITS BESIDES BILL GATES,
BIG TECH AND

BIG PHARMA?

If you don't have rights to your own body
- with vaccine injections mandated -
all other sovereign rights mean nothing.


July 2, 2020 / CorbettReport
COLORADO ADOPTS MANDATORY
VACCINATIONS FOR SCHOOL KIDS
(who have the lowest virus morbidity
until their immunity is compromised
by extreme vaccine schedules.)


July 5, 2020 / Vernon Coleman
Just a Little Prick (Part Two) HERE

Here's a summary of Vernon's 'Little Prick'
in a hilarious animated cartoon:



June 10, 2020 / Bitchute.com


July 12, 2020 / Truthstream Media
Why independent truth-tellers are not heard
in the face of mass mania and mobocracy.

July 15, 2020 / CorbettReport.com

"If human beings will be genetically modified by




coming vaccines, will they be patented soon


(by Bill Gates?) like the crops by Monsanto?"


BOTTOM LINE - A HIGH STATE OF
AQUARIAN COMMON SENSE

There are no political solutions to human problems.
"Political solutions" is a contradiction in terms;
an oxymoron.
In the larger scheme of soul evolution, there are
ultimately only spiritual solutions to our problems.
Political solutions always compound our problems.
'Poli' = many, and 'tics' = blood-sucking creatures.

If the following messages from Ascended Masters
ring true with you, take them as your guide.


July 13, 2020 / HeartsCenter.org
The Goddess of Liberty encourages all to support
harmony, unity and peace in our society.


July 14, 2020 / HeartsCenter.org

The Ascended Master El Morya calls on everyone to choose constancy to God and receive the impetus of blue ray cosmic fire. This is an opportunity for many who have turned away from God, including those at the highest levels of government, to accept this dispensation or experience the judgment of God.

Many are being deceived by the lies of the media, and yet ignorance is no longer an acceptable excuse for following the lead of those who lie.

All the institutions that are deceiving people are being exposed and are receiving divine justice. We work on the darkness within ourselves in order to see the world cleared of darkness. Assent to the delivery of fire from El Morya that will precipitate those internal changes that are required to become a true disciple of God. Procrastination is one of the issues requiring attention and El Morya will support anyone in their decision to fulfill their sacred labor in thought, word, and action.

El Morya's message at 7:21 minutes"
"This manifestation now – the opportunity
to rise or descend –
IT IS YOUR CHOICE OH MANKIND.
CHOOSE WISELY!"

Summary: Claim the Victory of
WELL INFORMED CHOICE


for all Sovereign Netizens.

Give it about nine years folks.
Aquarian Spring is just beginning.
Keep in mind how we are winning.

Winning from the beginning of Aquarius
with a vision of virtue and valor for the
victory of personal & planetary "US"
(United Sovereigns of Earth);
joining the Galactic Federation of
Sovereign Planets with our own
Global Constitution framed by
the first principles of cosmic


aw and

anguage of the
Angels and the Angles of
G.O.D.~<![if !vml]>

<![endif]><![if !vml]>

<![endif]><![if !vml]>

<![endif]><![if !vml]>

.<![endif]>
(Geometric Ordered Divinity)
Co-Creating the Aquarian
Foundation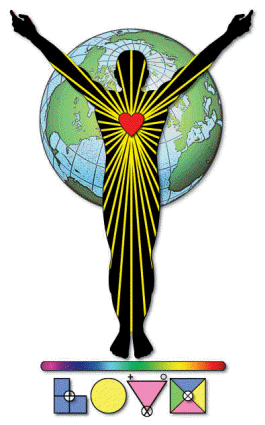 The pure in heart will see 'G.O.D.'
- Geometric Ordered Divinity -
framing the order of the universe
via pure geometry thought-forms
for full spectrum TeLeCommunion:
TeLeComm for TeLeCommunity,
TeLeConscience, TeLeCare and
NEXT TeLeCommerce

economy.

Supporting 2020's Global Co-Creation
with full spectrum holistic health: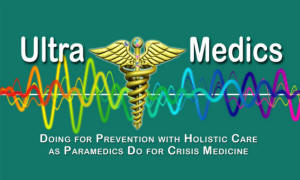 UltraMedics Services
Advanced holistic modalities
for personal/collective health