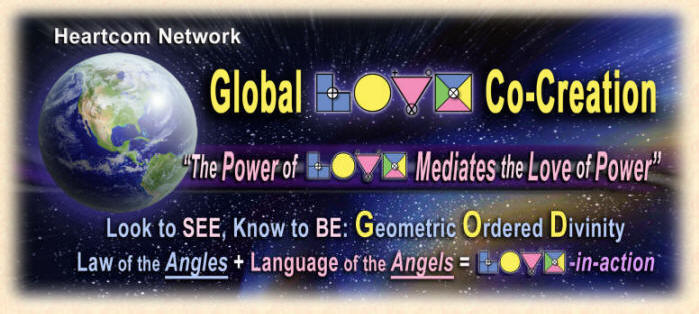 Networking for the Net worth of a more enlightened Net reality

Global <![if !vml]>

<![endif]> Co-Creation

And Rebooting the Belief Matrix
with Good Judgment for "US"
(United Sovereigns of Earth)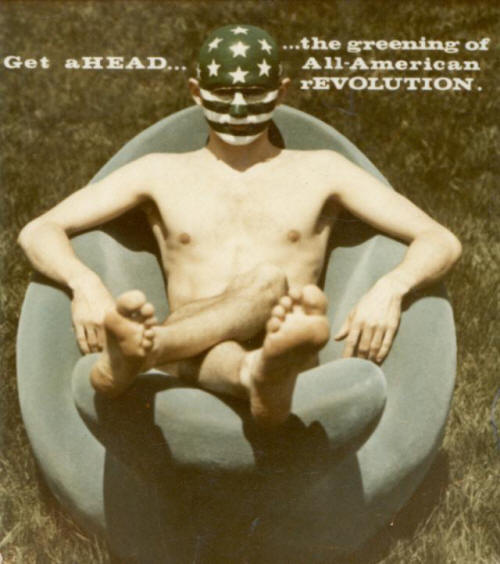 (self portrait, 1976)
"Bicentennial Revolutionary"
See: 'Capitol Hill'

'I Am' is what 'I Am' does.
~ the ascended Forest Gumption☺

"For community to be whole and healthy, it's got to be
based on people's love and concern for each other."
~ Millard Fuller, Founder of Habitat for Humanity

Decoding: The Aquarian Mandate
Universal Rights in the Public Sphere, Co-Creating with Global TeLeComm


Universal Rights Public Sphere Co-Creating Global TeLeComm
In the larger scheme of eternal progression
there's common law, patterns of perfection,
and common language for inspired direction
centering love within, so when we all enter in
we find a unity state with one clear mandate:
either we optimize unity or we're insensate.
There are universal principles of, by and for
conscious evolution that will not budge.

Co-Creation with the
Unified Source Field:

(Color codes for newbies HERE)

Channel intention… the "Will of God"
(prime directive: <![if !vml]>

<![endif]><![if !vml]>

<![endif]><![if !vml]>

<![endif]><![if !vml]>

<![endif]> rules.)

Focus attention… the "Mind of God"
(atONEment reflective: 'Source Code')

Love's retention… the "Heart of God"
(frequency corrective: heart coherence)

Evolution as ascension in the "Conscience of God"
(systemic perfective: Global TeLeComm)
'The TLC Blessing' for all of 'US',
United Sovereigns of Earth.
~~~~~~~~~

Now is the time ordained for a global
rEVOLUTION in Unity Conscience:

Our New Net Reality is Shifting to Quantum Reality.

The Mass Media 'Mind Matrix' is Morphing
(from centralized to decentralized)
with Aquarius Awakening.

The Internet is Morphing into the "Inner Net"
(from cyberspace to Inner Space)
with web 3.0 cyberEthics.

The higher the concept of Global TeLeComm
- 'grounded' with practical applications -
the great the results for worldwide <![if !vml]>

<![endif]>.
~~~~~~~~~

Rebooting the 'Belief Matrix' with
Good Judgment

We are what we believe,
having become what
we believed.

Your beliefs create your reality.

What you believe determines
your judgment - choices made
and the judgment in terms of
consequences for choices.

Rebooting your 'Belief Matrix'
is co-Creating your world
for better Judgment.

To know better regarding 'The Field'
is to do better co-Creating with it.

Excerpts from 'The Field':

Conscious evolution is at heart a process of 'Co-Creation'
with your understanding of the Creative Ascent Process
as your creation of patterns of perfection in 'The Field'
as will consequently Make It So: CAPstone Vision.
Gregg Braden calls 'The Field' the 'Divine Matrix', and
the brilliance in his video at 'The Field' is extraordinary,
including the many names for the 'Quantum Source Field'
that are defining and refining the 'Aquarian Dispensation':

"The Matrix" ~ Max Planck, Father of Quantum Physics;
"Quantum Holodeck" ~ re: The Holographic Universe;
"Nature's Mind" ~ Edgar Mitchell, Apollo 14 Astronaut;
"The Mind of God" ~ Stephen Hawking, Astrophysicist;
"Source Field" ~ David Wilcock, see his video HERE;
Also known as "The Cloud" (from Internet to InnerNet).

Indigenous cultures worldwide have understood
The Field as the "web of life" :

"Man did not weave the web of life; he is merely a strand in it.
Whatever he does to the web, he does to himself."
~ Chief Seattle

~~~~~~~~~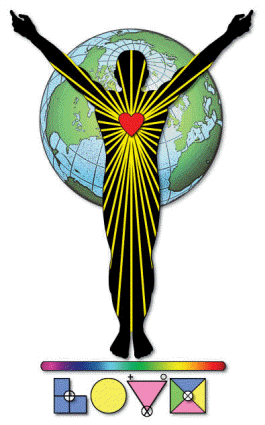 Global TeLeComm
for 'The Blessing'
Whatever we do to the web of quantum reality
we do to ourselves, co-Creating 'US';
The United Sovereigns of Earth.
To




with all your strength, mind, heart and soul...
and your netizen neighbor in our global village as thyself.
~~~~~~~~~

CopyRound © 2014, Heartcom Network
All 'Rights' Well-Rounded