Time is a test of truth. If it is true, it will last. And lasting truth that is truly universal will become self-evident in the 'cycles' now converging with natural laws of truth through September.
Everything is cyclical from the circadian rhythms in the brain to women's menstrual cycles, lunar cycles, solar cycles and economic cycles. When analyzed with conscientious study and discerning common sense, you can connect the dots to 2015 shift dynamics with high probability of likelihood.
All energies of cycles within cycles are connected, and what we see in earthquakes, volcanism, tornadoes and extreme weather in general are all directly connected to electro-magnetic energies of the 'cosmic quantum field'.
In this article on 'The Field', you can see the video on Earth's magnetosphere that is always connected to the larger cycles of the heliosphere of the Sun and beyond, specifically the 'Great Cycle' of alignment of our solar system with hundreds of billons of suns in the galactic plane of our Milky Way Galaxy.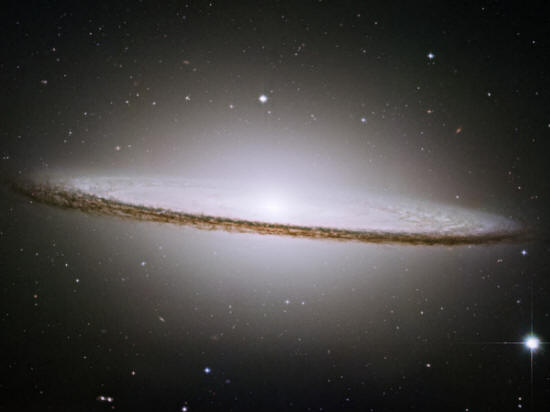 Hubble photo of the Sombrero Galaxy, depicting what our Milky Way Galaxy looks like from the side (Galactic Plane Photon Belt) with alignment of hundreds of billions of star systems around the Great Central Sun.
The 2015 surge in the quantum 'Source Field' has profound implications for a Big Shift in the morphic grids of Earth energies as are directly connected to not only weather patterns, but also the Schumann Resonance (heartbeat) of Earth that directly corresponds to our brain waves in the Alpha-Theta range.
The last 3 decades have seen a big increase in the previously stable Schumann Resonance, and alpha wave frequencies in the brain have shifted from the 7.8 Hz historical standard to the higher range of 13 Hz, a Big Shift in the "global mind" (collective Earth field) as corresponds to each one's brain field holodeck as a whole.
Connecting the Dots Intuitively to the Big Picture
According to Dr. Simon Atkins, the CEO of Advanced Forecasting Corporation (AFC), Earth's energy shift is accelerating through the 3rd-4th week of September with serious portents for Earth changes as well as a big shift in human consciousness and the economy.

May 9, 2015 / 6 min.
Dr. Simon Atkins has been an expert on
planetary risk management for 26 years.
As Dr. Atkins explains, we live in an intelligent universe that operates on 'sacred geometry' (mathematics) and not by chance, or as I've often explained, there is common natural-universal law geometrizing the fractal order of the holographic universe.
As explained by the Heartmath Institute and their video on heart coherence, this is why your thought patterns are so decisive in determining your life's outcomes. For example, if you are thinking pessimistically frequently - a negative frequency - life is just a great mirror of the universe for attracting your own negativity. But when actually thinking positively, you can end an influenza virus in 40% less time, or attract more money, or many other beneficial outcomes that overcome negative results.
Remember September as 'Collective Initiation'
Gregg Braden refers to this global process of mass awakening as 'Collective Initiation', the process of consciousness growth to where we are evolving… an awareness of the order of the universe that conveys universal law language in the pure geometry frames of reference for sacred meaning behind all creation and divine co-creation.
A new world of scalar electromagnetics is now being recognized as filling the vacuum of quantum space with '0-point energy' called 'free energy' that could now empower a world never before dreamed of… but there are negative forces and influences in the ElectroMagnetic spectrum, like 'smart meters' and other EM pollution that suppresses the positive as does endless terror war for tyranny tactics.
Why Jade Helm – Preparing for Social Chaos
As Dr. Simon Atkins explains in his recent May 7th interview on Phoenix Rising Radio HERE, there will be an increase of severe Earth changes in 2015, plus anomalies in mental states with many people going "bonkers" (nonlinear perception) with normal brain waves disrupted by the 'thinning of the veil' as the energetic shift reaches critical mass for spontaneous evolution - the hundredth monkey effect of quantum field consensus... common sense... unity conscience... intuitive knowing... mass awakening.
It's an energy frequency shift,
a Schumann resonance shift,
full spectrum brain wave shift
BEHIND
what's going on through to the
3rd or 4th week in September.

Deep Shift!
As the frequency shift accelerates, it's all connected in the quantum field to cosmic cycles, like Planet X, as well as market cycles that are converging through September. As this energy intensifies, it gets more and more stressful with more intense earth-shaking changes as affects more people, some whom are becoming negative and acting out negatively as seem in social chaos.
This is the 'excuse' for martial law preparations in case of mass public awakening to the cause of dysfunction in our core social, political and economic institutions that have been privatized for the profit of a relative few intent on ownership and control of the physical and human resources of Earth. Fortunately, PowerShift happens!
Disruption of Deception and Corruption
The higher the concept of a positive future and a
positive timeline progression, the better the result.
That includes a counter-intuitive paradox whereby
the more that centralized powers try to force their
control over people, the more that decentralized
Net reality surges to expose deceptive corruption.
Open systems are virtuous, for our evolution.
Closed systems are vicious - devolutionary.
Indeed, many people are aware of the disruptive
devolutionary affect of cognitive dissonance and
social chaos caused by overt mainstream media
propaganda that is easily refuted on the Internet.

Open truth-telling disrupts the corruption of lies,
and the power of wisdom with the love of truth
neutralizes 'closed' mass media mental memes
that are not open to conscious evolution for self-
correction of overt deception and disinformation.

But that too shall pass with frequency shift
as enlightens vision of open communications...
culturing social conscience in social networks.
"Enlighten the people generally, and tyranny and oppressions of body & mind will vanish like evil spirits at the dawn of day."
~ Thomas Jefferson to Pierre Samuel Dupont de Nemours, 1816
With more people now getting news from Internet sources rather than the MSM mind control matrix, the 'truth genie' is out of the bottle and the veil of mass deception is lifting to expose the systemic corruption that challenges all our 'comfort zones'.
The frequency shift will accelerate this process.
The 'back-lash' of mass enlightenment is thus the fear of the unknown – beyond the old paradigms – towards a more enlightened 'normal'.

A lot of people are riding the wave of frequency shift with mass awakening to the true nature of a global opportunity to wise up and rise up with systemic holistic solutions to corruption in all of our social, political and economic institutions.
There are no human solutions to human problems.
There are only divine solutions to human problems.
Those who are enlightened as to this divine reality
appreciate the divine revelation, illumination and
initiation in the fiery spirit of G.O.D.~LOVE Source
when you see it with eyes wide open and receptive
to 'source code' for the Spirit that matters on Earth,
in you, as in Heaven's quantum Cosmos-at-large.
Bridging Science and Spirituality
For the Holy Spirit of the 'Divine Matrix' as Braden calls it,
WATCH THIS AMAZING VIDEO OF THE WEEK
Tuesday May 12th / www.HeartsCenter.org
David Christopher Lewis in
extraordinary heartstreams
from 8 ascended masters;
the Maha Chohan plus the
7 Chohans of the 7 Rays
as represent the 7 chakra
energy centers of BEING:


So embrace the 'Holy Spirit'...
to prepare your body 'temple'
for the 2015 Frequency Shift.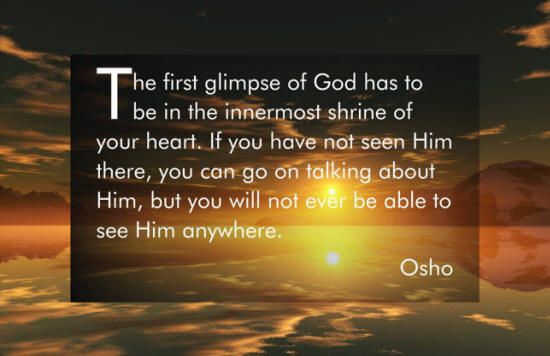 As the Big Shift accelerates now on the 2015 timeline
those with great love in their hearts are awakening
to the realization that little else matters now.
The end of the world as we've known it
is the beginning of a new world
that promises a return to
'The Foundation'.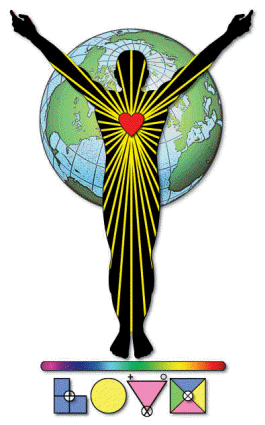 Full Spectrum TeLeComm
Or as an enlightened 'Forest Gumption' might say.
"Enlightenment is what enlightenment does"
to bring a new radiance of the divine upon Earth.