The World Game: 1974-2021

I lectured at Bucky Fuller's month-long World Game Studies Workshop the summer of 1974. Some of the attendees were members of the World Future Society and Barbara Marx Hubbard's Committee For the Future, and they asked me to give the highlights of my lecture to 10 agencies of the Federal Government a few months later at a 'Future's Summit' that debriefed the U.S. Government on scenarios for celebrating the Bicentennial Era from 1776 to 1789 - the 13 years from the Declaration of Independence to ratification of the Constitution.
After 3 days of presentations in the Science and Astronautics Chamber of the Rayburn Building on Capitol Hill, I gave the concluding address - details here - summing up a systemic upgrade of our horse-and-buggy representation systems with an electronic 'space age' upgrade of our core freedoms to shine for the world as the American Revolution once did.
At that time - 46 years ago - cable TV systems with satellite downlinks had just wired the nation with mandates for public access channels open to citizen interaction. I explained how that interaction could be optimized with update of our core Constitutional freedoms, utilizing minicomputers at public access stations that could process instant evaluation of content by hundreds or thousands of viewers simultaneously - an electronic town hall meeting that qualified consensus with a 'universal interface' that represent the 'light language' of consciousness itself.
46 years later, the 'head-end' for that 'public access channel' could be a web 3.0 platform with a 'universal interface' for one's smartphone, laptop or desk-top computer to upgrade our Five Core Internet Freedoms.

This opportunity to upgrade our Net reality with enlightened social conscience is for the evolutionary ascent of the Family of Mankind in our new all-connected global village.

The 'final frontier' for 'US' as United Sovereigns of Earth will thus be explored with our new ability to navigate 'inner space' on the InnerNet with the InnerAction capability of web 3.0 cyberEthics (Heartware).
For the resurrection and ascent of our
hearts, minds and social institutions,
~ C.R.
Co-Creating the Aquarian
Foundation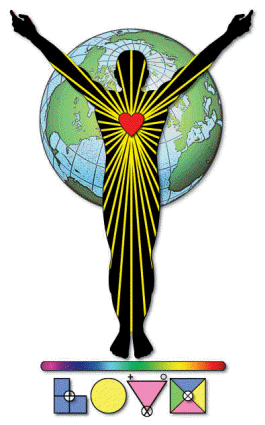 Full Spectrum (5D) TLC
with pure geometry thoughtforms
(G.O.D.~<![if !vml]>

<![endif]><![if !vml]>

<![endif]><![if !vml]>

<![endif]><![if !vml]>

<![endif]> Constitution) for


Effective Sense Perception (ESP)
via enlightened TeLeCommunion:
TeLeComm for TeLeCommunity,
TeLeConscience, TeLeCare and
NEXT TeLeCommerce economy
through co-Creation with <![if !vml]>

<![endif]><![if !vml]>

<![endif]><![if !vml]>

<![endif]><![if !vml]>

<![endif]>.

Look to SEE... Know to BE...
Geometric Ordered Divinity.

Where the Law of the Angles of G.O.D.
meets the Language of the Angels of
<![if !vml]>

<![endif]><![if !vml]>

<![endif]><![if !vml]>

<![endif]><![if !vml]>

<![endif]>.