Reality Report Jan 5, 2021
Previously: Election Correction Underway
ELECTION SHOWDOWN STORM COMETH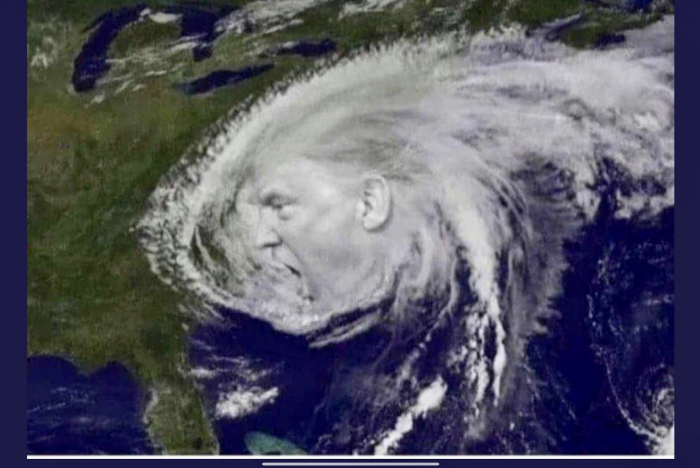 This is the 'Big Show' Folks;

The greatest reality show ever!
-

The lockdown has gone global;
- Biggest wealth transfer in history
from middle class to globalists;


-

The vaccine culling has begun;


-

The election rigging succeeded
…until tomorrow?
Yet this HUGE DRAMA could

shift global consciousness
FROM
TRAGEDY
TO
TRIUMPH
.
Compendium by Christopher L. Rudy,
Author of On the Path of God & Country'
(true short story with pictures)
Skip to the bottom for 'Why I'm An Optimist'
by Catherine Austin Fitts
Tomorrow, Jan 6, 2021, is one of the most important
days in American History. See WHY in this interview
with Robert David Steele – published just yesterday:



Jan 4, 2020 / RobertDavidSteele.com

Will we see a ten day 'emergency hearing of evidence'
before Congress chooses the President? And will there
really be firing squads for treasonous players involved?
LET'S GET REAL. IT'S THAT SERIOUS FOLKS!
Thanks to the Internet, people worldwide are
well aware that an uncivil war is waging
between Deep State corporatocracy
and patriots of the U.S. Republic.
The more astute among us are also aware
that the great enemy of the Republic
is not fascism or communism or
socialism but 'technocracy'.
(explained in 3 minutes)



In a spectacular interview that has garnered over 2.2 million views within its first 2 weeks of release, Catherine Austin Fitts lays out the global master plan for Technocracy, Transhumanism and total control over humanity. This is a must-watch video.

Dec 20, 2020 / Catherine Austin Fitts
Fitts served as the U.S. Assistant Secretary of Housing and Urban Development during the George H.W. Bush Administration and the managing director of a major investment banking firm, Dillon, Read & Co.

At her Solari.com website, Catherine wrote:
Technocracy is a global system designed to implement central resource management and control through rules-based micromanagement. The growth of technocracy is made possible by digital systems and software, artificial intelligence, and the one way mirror managed through 24/7 surveillance by intelligence and enforcement agenciesfunded by our tax dollars.
Technocracy integrates an endless stream of government, banking, and corporate rules and algorithms that manage and control our daily lives and infrastructure. The same process is rolling out in the one-party system of China and also via mind-numbing regulation by multiple coalition governments and institutions of the European Union.
Seeing and documenting this process is challenging. It requires integration of complex operations across many different industries and governments and it is protected by extraordinary secrecy afforded to the military-industrial complex and the central banks.
Situation Update Jan 4th, 2021:
Election 'theater' (political circus)
is cover
for the
global depopulation agenda
J
anuary 4, 2021 /
Mike Adams
EXCERPT: The mRNA vaccine platform is described by Moderna as an operating system being installed in your body, upon which software in the form of mRNA is deployed and updated to produce applications which are proteins. This is all described on Modernas own web site.
The goal of installing this operating system in your body is so globalist-linked corporations can exercise
remote control over your physiology
while claiming intellectual property ownership over your body's cells.
In essence, all who take the mRNA vaccine are
being branded like cattle
and coerced into replicating patented mRNA strands at the cellular level,
allowing vaccine corporations to claim ownership of your body.
[With an 'operating system' connecting you to the "AI-cloud" (hive mind) programmed by technocrats subservient to billionaire and trillionaire plutocrats. ~CR]

The election situation has collapsed into chaos, with the 10-day emergency investigation commission now appearing to be yet another
delay tactic
to assuage patriots and Trump supporters all the way until January 20th, when Biden will be quietly sworn in (unless Trump and the patriots stop him first).

CONTINUED with graphics and video update HERE

Jan 3, 2020 / IDP & 1776Reloaded.org
MILITARY INTELLIGENCE OPERATIONS HAVE EXPOSED
THE CABAL'S PLAN TO TAKEOVER THE USA.
"This is not left versus right. This is good versus evil.
The patriots are in full control. Now it's show time.
What do you need to do? Get into the fight."

DO WHAT'S RIGHT!

The whole world is watching this election drama now,
because as goes the U.S., so goes the world.

Keep the Faith - Pray for Victory.
MAKE IT SO!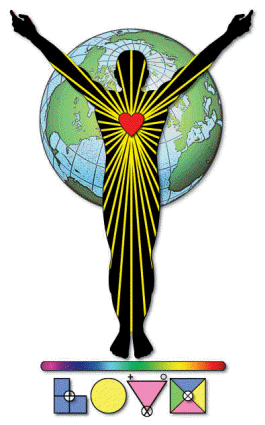 The pure in heart will see 'G.O.D.'
- Geometric Ordered Divinity -
framing the order of the universe
via pure geometry thought-forms
for full spectrum TeLeCommunion:
TeLeComm for TeLeCommunity,
TeLeConscience, TeLeCare and
NEXT TeLeCommerce

economy.

~~~~~~~~~


Dec 3, 2020 / The Solari Report