2020s Global Co-Creation Series
The Pandemic Panic Purges
As Truth of this War Surges

Compendium with embedded videos
"This is a medical war and we need to
win this war." ~ President Trump,
3-19-2020 / Press Briefing for the
White House Coronavirus Task Force
This is the 'storm' – we've been warned.
These 'tribulations' are old prophecy.
The global Coronavirus plague is
"BIBLICAL" ~ Q
It will prove to be a nothing-burger
as the virus fizzles out, and yet
a transformational catalyst
to launch Aquarian Spring.
TODAY IS THE FIRST DAY OF SPRING.
The whole nation is on 'Spring Break'.
So please read this new compendium,
and forward freely; assist the process
of mass awakening during quarantine.
Fearless faith naturally neutralizes
faithless fear - GET OVER IT.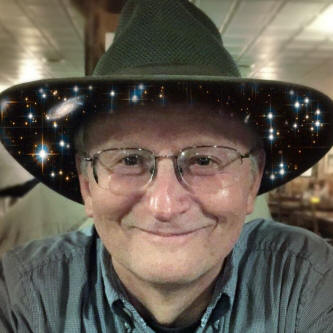 March 19, 2020 / Spring Equinox
Here Are Five Reasons for
Immunity Against Fear:
1- TRUE NEWS OUTS FAKE NEWS:
Global independent media is finally
exposing the role of Big Pharma and
the medical-industrial complex in
collusion with Big Government for
profit and control at the expense of
optimal public health and security.
The American healthcare system is being exposed for what it is - a privatized disease care system that profits with centralized power over people through the creation and management of disease - NOT prevention of disease as profits the holistic constitution of one's body and mind with the sovereign spirit that matters for a high standard of enlightened

<![if !vml]>

<![endif]><![if !vml]>

<![endif]><![if !vml]>

<![endif]><![if !vml]>

<![endif]>.
2- IMMUNITY BEATS VICTIM DICTUM:
The best defense against disease is
a good offense with a strong immune
system and a health care system that
is based on well-informed choice as
truly optimizes analysis, prevention
and management of all disease...
which should be the emphasis now.
The Family of Mankind has arrived in a global village of instant-everywhere and interactive Net reality that is ALL-connected in principle, but disconnected from common sense - social conscience - that unites rather than divides. This disconnect causes dis-ease of all kinds.

Witness the current global shutdown. A major reboot is in process. Coronavirus is just the cover story. This is global 'rEVOLUTION', emphasizing 90% of the word. It's a healing crisis in the body politic.

Sooner or later - as Aquarian Spring picks up momentum - mass awakening to the Creative Ascent Process will upgrade our Source connection and collective immune system with 'Effective Sensory Perception' of, by and for Aquarian Freedom-in-
<![if !vml]>

<![endif]><![if !vml]>

<![endif]><![if !vml]>

<![endif]><![if !vml]>

<![endif]>.

3- FEAR IS COUNTERPRODUCTIVE:
It's apparent to global Netizens that
inordinate fear has been weaponized
for agendas other than just the virus.
It is well known that constant stress
(fear for financial or physical health)
can suppress the immune system.
Fear and worry are like praying for
WHAT YOU DON'T WANT!
Fear is a very real thing, and a good cover for the long-planned global economic reset behind the scenes. Fear hysteria was the explosive charge, and coronavirus was just the ignition.
SPOILER ALERT: The economy right now is like the 3rd building on 9-11 that went down without being hit by a plane: A CONTROLLED DEMOLITION. Fakestream media still ignores inconvenient 9-11 truth just as it ignores how the global coronavirus terror event is the cover story while a new global socio-economic order is being structured and deployed behind the scenes.
This was all 'foreseen' - Project Looking Glass (video) - and planned-timed-coordinated via military 'White Hats' who now run the project. David Wilcock just published a video on what's really going on with 'Global Shutdown and Reboot', including Project Looking Glass HERE.
So keep the faith that a wholly new system has been prepared that is much different from what you may have thought, yet far better than you may have hoped for.
Be patient... trust the plan... "GOD WINS"~Q, 3-9-2020.
Aquarian

<![if !vml]>

<![endif]><![if !vml]>

<![endif]><![if !vml]>

<![endif]><![if !vml]>

<![endif]>

happens.
4- HEALTH KNOWLEDGE IS POWER:
Well informed choice is the heart of
health freedom and one's sovereign
right to own one's own body and life.
Without that choice, all our other core
freedoms are eroded under tyranny.
The power to know better and do better is the heart of the 'Can Do' spirit that has inspired innovation and guided conscious evolution of humanity to the current 'Turning Point' where gross defects in social media infrastructure can no longer obscure or otherwise prevent mass awakening to the opportunity for upgrade of Five Core Internet Freedoms that empower global wisdom in a High State of Aquarian

<![if !vml]>

<![endif]><![if !vml]>

<![endif]><![if !vml]>

<![endif]><![if !vml]>

<![endif]>.
5- GLOBAL TELECARE MODELING:
'Telemedicine', known as 'telehealth'
is the Aquarian model of holistic care
that is optimized with personalized
choice through free, online universal
Self Care's Global TeLeCare Model.
Global
T
e
L
e
C
omm
and
T
e
L
e
C
are
are the 'Alpha and Omega' of 'Freedom and Opportunity' for holistic healing of core social, political and economic institutions with Aquarian models of
TLC
at the heart of global sovereignty for all of
'US
' as
U
nited Sovereigns of Earth.

This 'Next Big Thing' (evolution) in the computer/Internet revolution will involve and evolve our individual and collective
CONSCIENCE
with a universal interface for global interaction as co-creates conscientous common sense through the holy spirit of ordained

<![if !vml]>

<![endif]><![if !vml]>

<![endif]><![if !vml]>

<![endif]><![if !vml]>

<![endif]>
-in-action
.
"Conscience is the most sacred of all property."
~ Chief Architect of the Constitution,
James Madison, 4th US President
MIND-BLOWING FEAR-BUSTING REALITY:

Seasonal FLU is TWICE as Deadly as COVID-19


March 19, 2020 / Ben Swann
Take a look at the numbers from the W.H.O. and make an "apples to apples" comparison to see that Covid-19 has HALF the mortality rate of the seasonal flu when it comes to the ratio of "death to confirmed cases".
ANOTHER POWERFUL FEAR-BUSTER:

A Simple Cure for Coronavirus is Ignored
by the Fear-Porn Pandemic Pushers.
Must Watch - Skip the 3 min intro
to get to specifics you can use.
March 18, 2020 /
HighImpactVlogs
There is a lot of common sense here folks.
Covid-19 is a FRAGILE virus that you can

easily eradicate at home on your own!
See also, '
A Contagion of Fear
'
March 15, 2020 / ChuckBaldwinLive.com

When people are consumed with fear,
they've already surrendered the spirit
that matters for resistence to tyranny.
SHORT SCIENCE VIDEO OF THE WEEK:

Quantum Reality - The Energy Field
And the Origins of Coronavirus

March 18, 2020 / Health Summit
Dr. Thomas Cowan, M.D. hypothesizes that Coronavirus may be history repeating itself and caused by EMFs and 5G. Shot at the
Health And Human Rights Summit

in Tucson, Arizona on March 12, 2020.
BOTTOM LINE:
GLOBAL HOLISTIC HEALING
IS OUR AQUARIAN DESTINY.
The greatest thing we can do right now
is commit to our own transformation.

High frequencies of peace, love and joy
- as in
frequently
-
are the best antidote for inordinate fear
that disconnects mind from the heart.
Good actors will see this crisis as an
extraordinary opportunity to reset this
stumbling block into a stepping stone
for global freedom & holistic healing.
The Deep State can no longer fake it.
The future is what we all make it.
As inordinate fear surges and
the Deep State emerges,
TLC
is our CHOICE
so let's take it!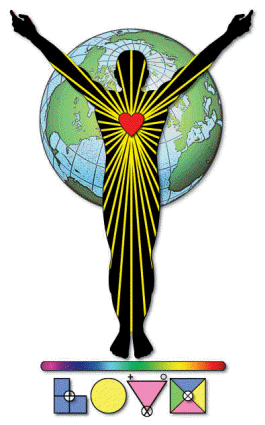 Full Spectrum
TeLeCommunion:
via TeLeComm for
TeLeComm-unity,
TeLeConscience,
TeLeCare and
TeLeCommerce. <![if !vml]>

<![endif]>
Supporting 2020's Global Co-Creation
with full spectrum holistic health: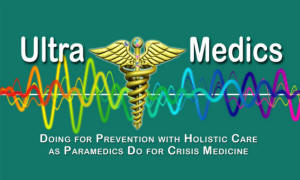 www.UltraMedServices.com
Advanced holistic modalities
for personal/collective health