2020's Global Co-Creation Series
March 29, 2020 / Heartcom Network
Here's some timely home study material
for those lightworkers and lovemakers
who appreciate the 'Power of Love'
and the wisdom of 'Co-Creation'
in the Spirit of Aquarian Love.


Hold the VISION of Aquarian economics as
upgrades the 'Currency of Conscience'
based on abundance and prosperity
rather than scarcity and austerity.
Global Economic Reset
Direction

<![if !vml]>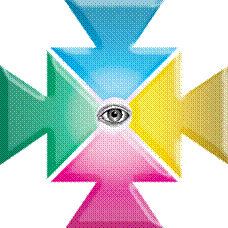 <![endif]>
For an Economics of Abundance
Based on Abundant TLC Vision:
PART

: ABUNDANT CONSCIENCE
How 'High Touch' High Tech
Is Smart with a Heart;
TeLeConscience
PART

: ABUNDANT VISION
How 'Wisdom of the Crowd'
Adjudicates Intelligence;
TeLeComm
PART

: ABUNDANT LOVE
How Global Holistic Self Care
Cultures Public Health
TeLeCare
PART

: ABUNDANT LIFE
A Higher Standard of Partnering
Private and Public Resources;
TeLeCommerce
PART

: 5D CAPSTONE VISION


<![if !vml]>

<![endif]><![if !vml]>

<![endif]><![if !vml]>

<![endif]><![if !vml]>

<![endif]>

components to the
'CAPstone'
(Creative Ascent Process);
The Heartware Project
GIVE IT SEVERAL YEARS FOLKS!
In the meantime, be aware and prepare for
THE STORM:
the resistance from Deep State interests.

The world is currently experiencing a dramatic
crisis and covert war of Biblical proportions.

The coronavirus plague is just the cover story
for a battle between good and evil for control
of the human and physical resources of Earth.

This is like 9-11 and the last financial crash
COMBINED.

But there's a method to the madness folks.
All the fear-porn is part of a psy-ops hoax.
As Aquarian energies of light-love surges,
dark-dystopian Deep State agenda purges.

It goes with the 'territory' - Aquarian Spring.

With the new David Wilcock debriefing:
'The Great Pandemic III'
- VIDEO HERE (3+ hrs long) -
you'll get the big picture of
The Great Awakening
('Pandemic II' HERE).
As David explains, be aware of the coming 3-day
blackout of the Internet and phone use except
for 9-11 calls. For years, David has been saying
that arrest of Deep State kingpins was coming.
Now it's going forward with some silent running.

And prepare for rEVOLUTION in the 'Net roots':
Global 'InnerNet' Awakening
as we wise up and rise up in a
High State of Unity in Diversity;
- Effective Sensory Perception -
via ordained

<![if !vml]>

<![endif]><![if !vml]>

<![endif]><![if !vml]>

<![endif]><![if !vml]>

<![endif]>

-in-action;
5D heart coherent holy spirit.
Fearless Faith trumps Faithless Fear

Some are waking up, wising up and rising up
in the 'CAPstone' (Creative Ascent Process).
Others are waking up to their worst fears as
an unknown existential crisis for civilization.
Keep the faith. Trust the plan. Make it so!
Trump's Pandemic Reality Show is gaslighting
Deep State collusion of Big Banks, BigPharma
and Big Tech agendas of medical martial law,
mandatory vaccines, total AI surveillance, 5G,
IoT, a digital currency and a new global order.
For those who want to understand what's up,
watch the following insightful & timely videos:
(Skip the 1st minute - unedited dead air)

March 26, 2020 / The HighWire with Del Bigtree
The Puzzle Pieces Are Coming Together


March 27, 2020 / X22Report
Aquarian Spring storms happen.
No worry. It's all in divine order.

The 'Great Awakening' is
matriculating the matrix.



<![if !vml]>

<![endif]><![if !vml]>

<![endif]><![if !vml]>

<![endif]><![if !vml]>

<![endif]>

wins in the end.
Keep the White Hats in Your Prayers,
~ Christopher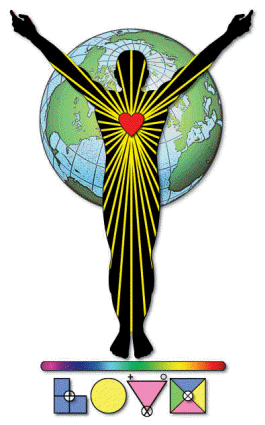 Full Spectrum

T
e
L
e
C
ommunion:
via
T

e

L

e

C

omm
for
T
e

L

e

C

omm-unity
,
T

e

L

e

C

onscience
,
T

e

L

e

C

are
and
T

e

L

e

C

ommerce
.

Supporting 2020's Global Co-Creation
with full spectrum holistic health: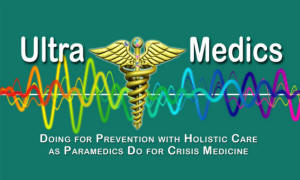 UltraMedics Services
Advanced holistic modalities
for personal/collective health