Chapter 12
Emerging Blueprint for a Golden Age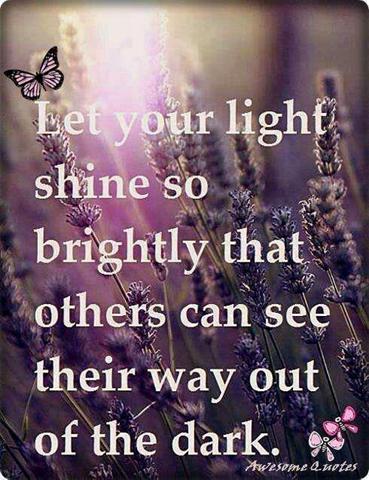 Aquarian Energies Aligned
With the Prime Directive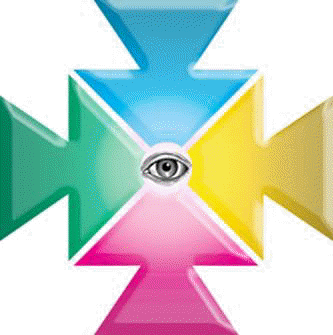 As above – from the beginning
(Chapter 1)
So below – on Earth as in Aquarius.
(Chapter 6)
And as within
(Chapter 3)
So with all
(Chapter 9).
~~~~~~~~~
INTENT
Aquarian Aligned Aspiration
(triple-A inspiration)
Aquarian Age of Freedom-in-<![if !vml]>

<![endif]>

<![if !vml]>

<![endif]><![if !vml]>

<![endif]>
Aligned with the Prime Directive
Aspiring to Co-Creation with
G.O.D~<![if !vml]>

<![endif]>

<![if !vml]>

<![endif]><![if !vml]>

<![endif]>~Source
PREFACE TO CHAPTER 12:
Some will open this e-book by reading this chapter 1st.
That's their choice. It's a summation that follows from
all previous chapters, beginning with understanding
Chapter One on the Prime Directive – to do no harm.
To not interfere with the free will destiny of humanity.
To allow global enlightenment with the power of love.
To enable optimal full spectrum enlightenment for all,
so billions of Netizens on Earth can interact and say,
"We did it ourselves: In co-Creation we Trust…
on Earth as in Cosmos-at-large."
This is the intention of 'divine direction with TLC'
TeLeComm ~ 'Web 3 Heartware CyberEthics' with
universal law~<![if !vml]>

<![endif]>

<![if !vml]>

<![endif]><![if !vml]>

<![endif]> for global TeLeCommunity.
To keep the faith – the power of wisdom with love,
culturing enlightened global TeLeConscience;
To see the good – the balance of this 3-fold flame,
mass healing with free on-line Global TeLeCare;
To make it so – a process of evolutionary ascent.
The Emerging Blueprint for a Golden Age
All these chapters are on lines of the 'cosmic clock'
with 'Divine Direction' at the 12 o'clock line, going
around the clock to Initiating LOVE at 3 o'clock, and
the Divine Feminine at the 6 o'clock line of the clock.
With Holy Spirit at the 9 o'clock line, the sequence
of revelations builds momentum to fulfill the Vision
of, by and for 'US' as 'United Sovereigns of Earth'.
These articles are all hot-linked to articles & videos
that reference both the challenges and opportunity
re: a new common sense in global social networks.
Note the emphasis on the golden thread of vision,
virtue, valor and vow for the victory of the golden
rule/law language for global golden age civility.
The gold standard for the Next Economy will thus
define, refine, combine and 'shine' a standard for
optimizing the divine-prime directive for all of US
in a Unity State of Universal Solidarity by and for
United Sovereigns of Earth.
Sept 22, 2016 Equinox / Heartcom Network


In the previous chapter of Emerging Blueprint,
the emphasis is on the trending of civilization
worldwide towards a maturing common sense
of all-connected integration with a global mind
as a 'Unity State'; United Sovereigns of Earth.
This 'integration process' towards an evolving
unity in our diversity has been largely explored
by many leading lights of conscious evolution
- from Carl Jung's 'collective unconscious' to
Carl Calleman's books on the 'Global Mind'.
The integration of science and spirituality is


one aspect of this process which is involving


and evolving our individual - and collective -


consciousness of HOW we are conscious…


how we download the global
'mind field
' and
how this process is all in divine order as is


self-evident; a well documented sequence of


historical cycles - culminating globally now -


with imminent portents for
enlightenment
.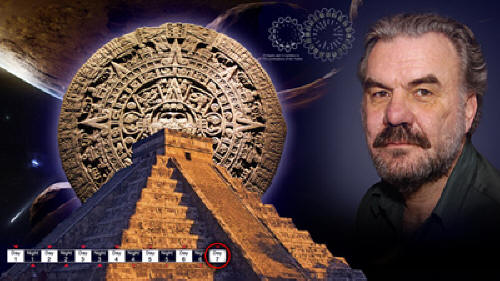 Dr. Calleman's explanation of cosmic history
- with several in-depth books on the subject -
have been translated into 15 languages and
here is a brilliant short synopsis in this video:
This is an excellent science-based account
explaining the accelerated rate of change
now culminating with global enlightenment.
We are experiencing the most profound
shift of human consciousness in history.
Global humanity is now uniting with new
common sense of ourselves as a 'whole'
that is far greater than sum of the parts.
Enlightenment with Unity Conscience
is Going Mainstream – Full Disclosure.
This includes a spiritual orientation to our
global multi-dimensional shift dynamics in
resonance with 5-D Conscience; a process
of conscious evolution revelations with our
intention, attention, retention & ascension
of vision, virtue, valor & vow for victory in
an upward spiral of 'harmonic alignment';
calibrating 5-D social network Conscience
with the universal 'Language of Light' for
global divine order in the image of 'G.O.D.'
- Geometric Ordered Divinity -
as a pure geometry frame of reference for
<![if !vml]>




<![endif]>
in form and frequency – heart coherence.
Raising Consciousness from
Separation to Oneness
by Patricia Cota Robles
The 2nd Coming of Christ-like Conscience
in our global-interactive social networks is
the divine destiny of kindness in mankind.
The VISION 'alone' – all one – is indeed
the catalyst for a self-correcting process of
self-elevation as 'salvation' via atonement;
the at-one-ment of unity in our diversity.
THE VISION
<![if !vml]>

<![endif]>
<![if !vml]>

<![endif]><![if !vml]>

<![endif]><![if !vml]>

<![endif]><![if !vml]>

<![endif]>
The end of the world as we have known it is truly
the beginning of global enlightenment with vision
of a communication process - to come into unity.
The recycling of knowledge to empower wisdom
– the power of interactive Internet TeLeComm –
will culture social conscience in social networks.
Global economic/geopolitic 'reset' is imminent.
Signs of systemic collapse of the current Western
win/lose policies are proliferating. This compels a
focused attention on systemic East-West solutions
that will most likely secure win/win co-operation for
our personal and planetary peace and prosperity.
Realize that status quo matrix-managed terrorism
is the real enemy of freedom and opportunity for
abundant Conscience, 'wholEness' and healing
of, by and for a global economics of abundance.
Rare is the
Conscience
that speaks truth to power.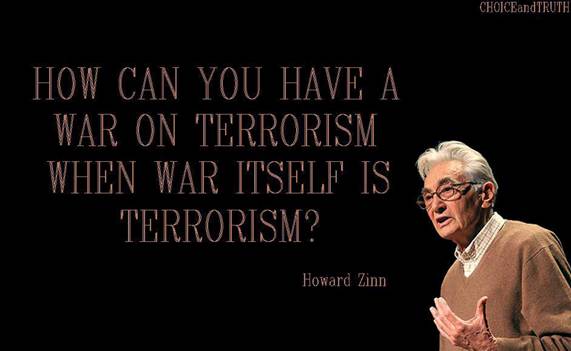 The only reason that highly organized corruption
has continued with endless terror, war, disease
and a toxic environment is because of too many
'dark' self-serving interests that 'make a killing'
for their profit and control over resources of Earth.
And divide-to-conquer is their corrupt intention.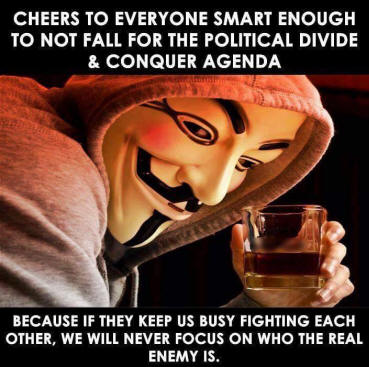 As things come into balance with systemic 'TLC'
(interactive Web 3.0 TeLeComm with TeLeCare),
cooperative communication will naturally overrule
competitive conflict over race, sex, religion, politics
and terror-for-tyranny tactics such as 9-11 that has
'blown up' the mideast with millions of refugees.
Billions of global Netizens now know the truth of
the systemic problem with Western aggression and
media deception that lies to the world about 9-11,
covers up the preplanned agenda to take out seven
mideast countries [1 min video], and financing of
ISIS mercenaries in a proxy war against Syria with
Western Media Credibility in Free Fall Collapse
~ Sept. 16, 2016 article by Paul Craig Roberts.

Published Sept 21, 2016
Paul Craig Roberts: "Russia Didn't Attack the
UN Aid Convoy – It's a False Flag"
It is now obvious to well-informed Netizens that
the military-industrial cabal of Western neocons
are provoking WWIII with Russia and China via
blatant propaganda in U.S. media to justify war.
~ Sept. 19, 2016 article by Paul Craig Roberts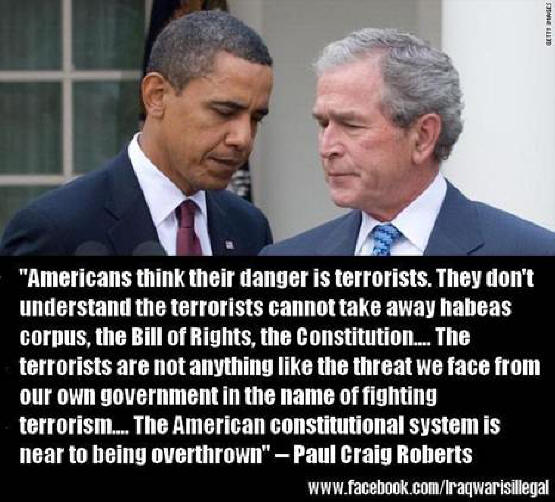 "If money would flow to where only truth is spoken,
more could be done." ~ Paul Craig Roberts



Sept 22, 2016 / CorbettReport.com
We all know by now that the real terrorists - the politicians in suits
and the banksters who pull their strings - are waging their war of
terror on multiple fronts for love of power without love principle.
Global Enlightenment Highlights the Core Issues:
Terror for tyranny versus freedom-in-love...
Mandatory vaccines versus health freedom...
Dirty power monopolies versus free energy tech...
Corporatocracy dominance of government policy
versus upgraded TeLeComm representation...
Profit before people policies in corporate media
versus social conscience in social networks...
Scarcity economics versus public prosperity.
As the global mind awakens increasingly
with full-spectrum enlightenment,
these issues are resolved like
darkness at the dawn of day.
IF ONLY THIS WERE TRUE:

<![if !supportLineBreakNewLine]>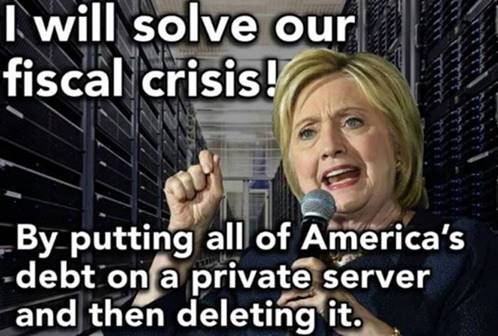 <![endif]>
"Truth and transparency is the ultimate goal for any nation.
It's the true litmus test for evolutionary growth or
a nation's path towards self-destruction."
~ from the Sept 22, 2016 article by Dr. Forti:
I'll Have the Edward Snowden Room Please
A classic tactic of distraction from real solutions is
the false flag of fear-mongering in the media which
diverts our attention from the much bigger issue of
enlightened self-interest in self-directing systems
that are self-correcting with self-learning abilities
for self-care and self-governing self-elevation of a
salvation nature that makes the problem obsolete.
Who will stand with humanity for self rule?
FREE WILL is not without consequences. In the cycles of
cause and effect, what goes around comes around, and in
the larger scheme of things, we get what we 'ask for' with
action-reaction; response to stimuli; reaping what we sow.
Those who dwell on what they are grateful for, rather than
angry about, are happier and healthier… in every study.
It's good to have an ongoing 'check-up from the neck up'
regarding your intention and attention for ascension with
adept comprehension and retention of the 5th dimension:
An attitude of gratitude in this FREE WILL DIMENSION.
There's a divine destiny for Earth, foreordained for this time.
The transformation may be messy, with illusions destroyed,
but a new reality - a New Common Sense - is now emerging
to empower wisdom with universal love in global affairs.
We are co-Creators in the unified field of FREE WILL choice,
and since there are consequences for 'asking for' anything
(we might GET IT!), mind your heart (pure intention) in
'Good Conscience"… Effective Sensory Perception:
the unified field Source Code for one's holodeck
at the heart of the brain's 'holographic field'
with the CAPstone Vision of <![if !vml]>

<![endif]>

<![if !vml]>

<![endif]><![if !vml]>

<![endif]>
and the Holy Spirit of <![if !vml]>

<![endif]>

<![if !vml]>

<![endif]><![if !vml]>

<![endif]> in
action in ALL dimensions of
one-universal Source of
ALL CONNECTED
<![if !vml]>

<![endif]><![if !vml]>

<![endif]><![if !vml]>

<![endif]><![if !vml]>

<![endif]>.
Conceive it and believe it to achieve it
as natural law, light language,
and as 'coherence'.
"… to instill it… to will it… by God's grace…
for where love is felt and then shared,
love expresses the nature of God as
co-Creative power and wisdom."
~ 'Krishna' (Sept 21, 2016 video)
<![if !vml]>

<![endif]><![if !vml]>

<![endif]><![if !vml]>

<![endif]><![if !vml]>

<![endif]> is a Self-fulfilling Prophecy
of, by and for one's higher 'Self'…
a process of focusing pure intention
through the lens of consciousness
as involves~evolves our individual
and collective "CAPstone VISION"
(Creative Ascent Process) whereby
<![if !vml]>

<![endif]><![if !vml]>

<![endif]><![if !vml]>

<![endif]><![if !vml]>

<![endif]> fulfills its Self through
YOUR nature… One with
the eternal nature of the
universal principles for
personal and planetary
TLC Ascension


at the


Dawn of the Golden Age


This is required intel for 'initiates' with pure intent for
the serious study and discernment of the truth
regarding an emerging golden age for all
'US' as United Sovereigns of Earth.

~~~~~ Ascent Bonus

~~~~~

The 'kind man' of God sees God in all 'mankind'.
This is love of God as love, by love and for love.
Thus is the 'universal interface' (innerfaith) that
involves & evolves unity in our global diversity.

That interface is spiritual above all, ultimately
representing the Divine Mother on (of) Earth.

So connect in the heart of your heart and ask
yourself what the Divine Mother would convey
to you regarding serious world issues today.

And then, with listening grace, consider the
Sept 20th video from Mother Mary HERE,
via David C. Lewis at The Heart's Center.

By the Grace of Heart Resonance with
the 'Divine Mother' of co-Creation,
the Global Mind is Nurtured…
Mankind is Raised Up…
and the Golden Rule
Naturally Rules.

A universal interactive interface
for networking global Netizens
as United Sovereigns of Earth.

With 'more light' as COMMON SENSE that liberates Conscience,
the dark density of denial and disingenuous despotism diminishes.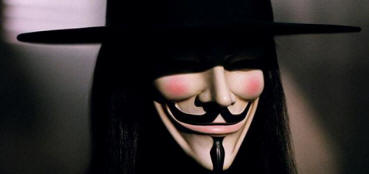 I am

. We are Legion - the Alliance of 'US'
United Sovereigns of Earth
We are anonymous in a magnanimous unanimous way.

We always remember… <![if !vml]>

<![endif]><![if !vml]>

<![endif]><![if !vml]>

<![endif]><![if !vml]>

<![endif]> is for giving.

We think in terms of true fairness.
As we forgive, we're forgiven.
As we sow, we shall reap.

We are all 'Prodigal Sons', returning 'home' as
the Family of Mankind – common kindness.
Our

is for

ision,

irtue and

alor
for

ictory of the

ow to

alue the
synergy in the trinity with the 4-


integration in the

CAPstone
(Creative Ascent Process)
for 5-D wholEness.
So keep the faith and confound the 'enemy'
with mass interaction

ia TLC kindness:)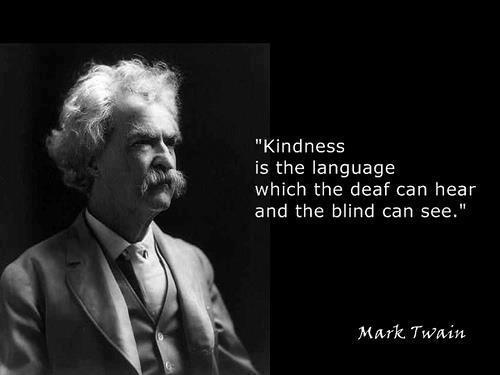 So be kind to the blind.
Network for Net worth.
Dance like no one is watching.
And love like you've never been hurt.
All Ways <![if !vml]>

<![endif]><![if !vml]>

<![endif]><![if !vml]>

<![endif]><![if !vml]>

<![endif]>... Always,
~ Christos
CopyRound © 2016, Heartcom Network
All Rights Well-Rounded
; Network Freely
<![if !vml]>

<![endif]>