Transcend Self-Limiting Concepts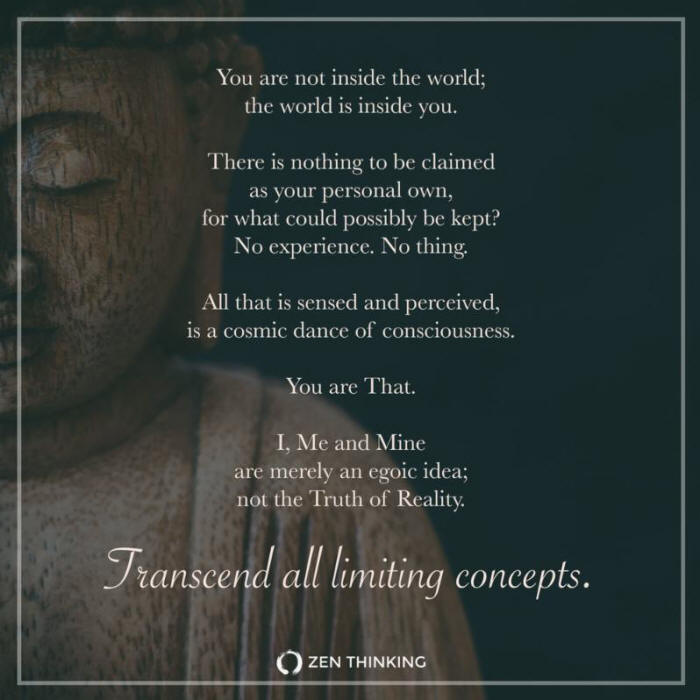 PREFACE:
Is it true that 'believing is seeing'…
that our beliefs limit what we perceive,
and that as we 'be-live', so we be-come?

("To BE or not to BE...")
Are you aware that…
the most common failing of humans is to
believe that the limit of one's perception
is THE LIMIT of all there is to perceive?
Would you agree that…
the difference between an immature child
and a mature adult is primarily the ability
to navigate life with a moral conscience?
What good is it if one gains the world but
- in the larger scheme of soul evolution -
loses the Power of Love in the process?
Based on your answer to these questions,
consider how conscious evolution morally
is a process of transcending the stinking
thinking (paradigm paralysis) that is also
known as 'SIN' (Struck In Negativity), or
'DUH' (Dense, Unconscious & Heartless),
or 'darkness before the dawn', also known
as the end of the world as we've known it.
Welcome to the Aquarian transmutation
of all that is less than Universal Solidarity
in a Unity State for the Family of Mankind;
'US' as the United Sovereigns of Earth.
Keep the faith – Conscience is emerging;
See the good – 'Energy Veil' is purging;
And make it so – Transcending 'DUH'.
For the Cosmic Dance of Consciousness,




Skip to the bottom for
inspirational videos.
TRANSCEND GLOBAL WARMING FEAR PORN


Professor Jordan Peterson on climate change
and climate policy at the Cambridge Union
Deceived Schoolchildren Take To Streets


In Global Climate Strike


Sept 20, 2019 / Technocracy.news
Psychological child abuse at the hands of sociopathic adults


is as twisted as physical abuse. When kids are fed propaganda


that they are going to die if they don't strike for global warming,


it's time to say

'Enough!'
TRANSCEND DEEP STATE SUBSERVIENCE

Big Government in the U.S. has commingled
with giant corporate interests that have more
allegiance to stockholders than the public.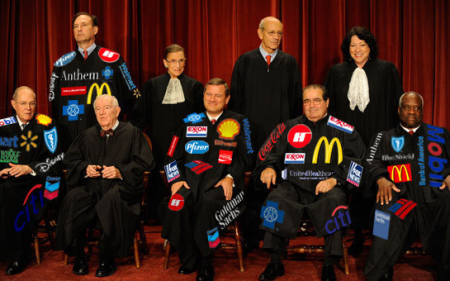 Since the U.S. Supreme Court gave 'personhood'
to corporations in the 'Citizens United' decision in
2010, Big Government has increasingly gravitated
down the slippery slope of 'fascism' as domination
of Big Government by unfettered corporatocracy.
"What we have to understand is
that domination of business by
government is called communism,
and domination of government
by business is called fascism."
~ Robert F Kennedy Jr. / Sept 10, 2019
Video excerpt HERE
TRANSCEND BIG TECH CENSORSHIP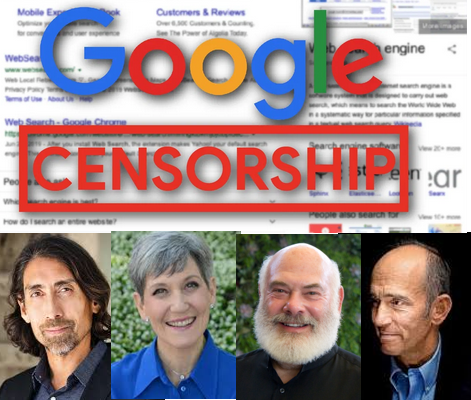 Google/Facebook Kill Access to
Alternative/Integrative Medicine
Sept 4, 2019 / JohnWeeks-Integrator.com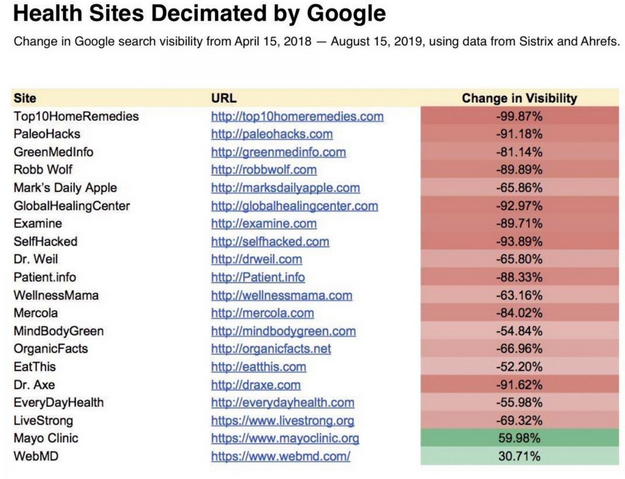 Americans' struggles with medical bills are
a foreign concept in other countries
Sept 20, 2019 / HeraldMailMedia.com
In France, a visit to the doctor typically costs the equivalent of $1.12.
A night in a German hospital costs a patient roughly $11.
TRANSCEND THE BIG PHARMA
MEDICAL MONOPOLY

The medical-industrial complex has
inverted the virtue of non-profit care
with profitable disease care values.

This 'complex' of disease profiteering
mirrors the military-industrial complex
as makes a killing on war profiteering.
NOTE: THE FUTURE OF HEALTH CARE:
Global TeLeCare represents the next phase of
the computer/Internet revolution by upgrading
well-informed choice for holistic health care,
and at NO COST for the public worldwide.

TRANSCENDING POLITICAL 'BS':
THE ZIONIST SWAMP
The Undrainable Swamp (video)
Sept 19, 2019 / Brother Nathanael
A Judeo-Christian perspective on the 'swamp'
and the huge elephant in the room that no one
seems to notice for fear of Zionist censors who
equate moral protest with racist anti-Semitism.
These swamp critters are the embodiment of
fork-tongued, two-faced deception behind the
fake news, false flags and the Grand Illusion.
If you are not aware how Political Zionism
is the Rothschild's ownership-and-control
agenda that privatized most central banks,
Big Media, Big Oil, Big Pharma and Big
War agendas, then you are not paying
attention… or have chosen to ignore it.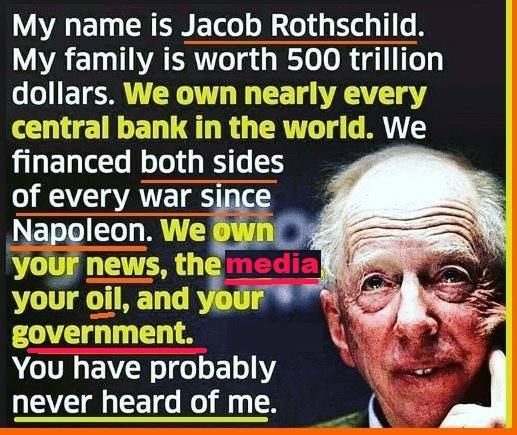 When a man who is honestly mistaken hears the truth,
he will cease being mistaken, or cease being honest.
TRANSCEND THE POLITICALLY CORRECT 'BOX'
You can't transcend what you don't know
is wrong, i.e., if it ain't broke, why fix it?
Keep in mind that – sooner or later – the
inordinate love of power is transcended by
ordained Aquarian Freedom in

<![if !vml]>

<![endif]><![if !vml]>

<![endif]><![if !vml]>

<![endif]><![if !vml]>

<![endif]>

.
By
Kurt Nimmo
Sept 9, 2019 / GlobalResearch.ca
HOW 'ELITE WORLD' (SWAMP) CREATES
CHAOS (PUBLIC SWAMP) IN ORDER TO
JUSTIFY INTENT TO RULE THE SWAMP
THEY CREATED! CLASSIC PROJECTION
OF PATHOLOGY FROM THE TOP DOWN.
This is THE CAUSE of income inequality:
privatizing profit at the superrich top and
socializing the loss for the 99% bottom.

This process of destroying social norms and imposing
authoritarian control is much easier when the population
is divided along fake lines and swimming in a cesspool
of decadence, dissonance, and moral disconnection.
And they want us to stay in the 'swim lane'
in that cesspool, rather than get out of it!
This Is What Happens When You Don't
Stay in the Prescribed Swim Lane






Sept 16, 2019 / TruthStreamMedia.com
We live in a world where there is apparently
only one official story, and that story is now


being guarded by digital tech gatekeepers.
Being 'in the box' of any prescribed 'BS'
naturally limits the ego with a sense of
separation from out-of-the-box reality.
TRANSCEND THE EGO
And sense of separation from Source.



TRANSCEND OUR HORSE-AND-BUGGY
REPRESENTATION SYSTEM
U.S. Founding Fathers pioneered a system of
representation at the speed of horse travel as
required a voting system that still dominates
in a global village of instant-everywhere and
interactive capabilities for our representation.

Our anachronistic system of representation
has succeeded to a point now where gross
defects in the system obscure real gains
as corporatocracy subverts democracy.

Revealed: how US senators invest in firms
they are supposed to regulate
Sept 19, 2019 / TheGuardian.com
Analysis of financial disclosure data shows 51 senators and their
spouses have as much as $96m invested in corporate stocks.
<![if !vml]>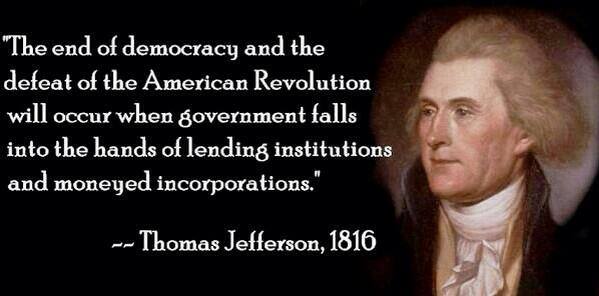 <![endif]>
Common sense would say that our world is
now on the threshold of utilizing wisdom of
the crowd – freedom of speech & assembly
to culture social conscience in our global
all-connected social network communities.
The self-evident challenge to liberation of
global freedom and opportunity is obviously
Deep State momentums that compromise
freedom for security until we have neither.
Big Tech & Big Brother Are Going To Join Forces
To "Secure Elections"
Sept 9, 2019 / PrisonPlanet.com
Security teams for Facebook, Google, Twitter, and Microsoft
met with the FBI, the Department of Homeland Security and
the Director of National Intelligence's office to coordinate a
strategy to "secure" the 2020 elections.
NOTE: THE FUTURE OF "SECURE ELECTIONS"
Global TeLeComm represents the next phase of
the computer/Internet revolution as will update
our horse-&-buggy representation system with
upgrade of our Five Core Internet Freedoms.
TRANSCEND FAITHLESS FEARS
"The cause of America is in a great measure
the cause of all mankind.
We have it in our power to begin
the world over again."
- Thomas Paine, Common Sense, 1776

(and Global rEVOLUTION, 2019)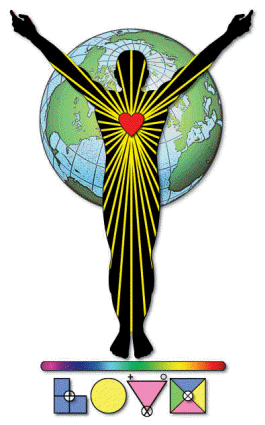 Full Spectrum
TeLeComm:
TeLeComm-unity,
TeLeConscience,
Global TeLeCare,
TeLeCommerce.
BOTTOM LINE INSPIRATION

Sept 18, 2019 / www.BruceLipton.com
Realize that The Field of quantum energy
is ultimately optimized spiritually with the
Language of the Angels of

<![if !vml]>

<![endif]><![if !vml]>

<![endif]><![if !vml]>

<![endif]><![if !vml]>

<![endif]>

, and
universal Law of the Angles of 'G.O.D.'
(Geometric Ordered Divinity).

The Blueprint for a Golden Age is thus
an integral function of heart coherence

and the pure intention of pure geometry
as a framework for the Constitution of
the 'Prime Directive for Divine Order'.


Oct 16, 2018 / Anthony Chene production
1,312,158 views as of 9-21-19
How can we overcome our fears, reconnecting with our intuition?
What is the power and magic of pure intention? To what extent
can we use it to experience enlightenment, oneness, and
our divine identity with a life we truly want?
The Laws of the Sun – Spiritual Movie

July 20, 2017 / Buddy Huggins
Awesome animation with some great
spiritual messages re: Earth's history,
multidimensionality & transformation
from Dark Ages to Golden Ages…
based on books by Ryuho Okawa,
author of more than 2000 books,
and founder of Happy-Science.org
THOTH'S PROPECY read from Hermetic Texts
by Graham Hancock (ten minutes)

August 6, 2019 / After Skool
Graphic rendition of spiritual mysteries
unveiled

<![if !vml]>

<![endif]>
Supporting the 2019 rEVOLUTION
with full spectrum holistic health: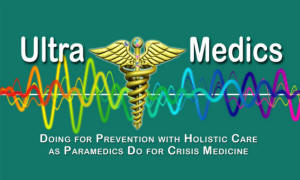 www.UltraMedServices.com
Advanced holistic modalities
for personal/collective health