2021 Aquarian Spring Prelude Series
UltraMedics Health News:
Summer Super Sale
Body-
Mind
-
Spirit
benefits with
three holistic health services
at
50% OFF
current prices:
Body:
SPX 'Royal Jelly' Pollen Extract
with mental vitality and clarity benefits.
(buy one and get one free)

Mind:
Personal Astrology Transit Report
includes your natal chart & 'cosmic clock';
when your quantum bio-field is 'triggered'.
(Usually $99 - now $50)

Spirit:
Quantum Tune-up with Trinfinity

8,
a quantum 'reset' modality that combines
21 programs for '
Forever Young

' benefits.
(Usually $65 - now $33)
Summer Savings - Before Price Rise:
I've been holding off a price rise 2 years
but all my expenses have gone up, and
I can only be a 'non-profit' so much!
So please check out the HUGE savings
and great benefit for holistic health with
these advanced UltraMedics Services
before current prices are increased.
THANKS

,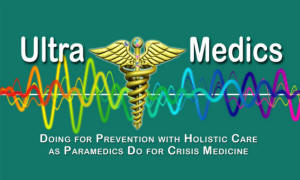 www.UltraMedServices.com
Advanced bioenergy modalities
for optimal holistic health