.
At this time of global alignment with intense photonic light
as our solar system aligns with our galaxy's Photon Belt, conscious evolution is naturally 'sparked' by
cosmic fire
,
and the resulting surge of systemic global enlightenment is
compelling universal
Rights
-

in the public
Sphere
-

for
Co-Creation
-

with personal and planetary
<![if !vml]>

<![endif]>

<![if !vml]>

<![endif]><![if !vml]>

<![endif]>.
In the larger scheme of personal and planetary evolution, there are MegaShifts that follow natural laws governing conscious evolution of social norms for holistic health on Earth as in heaven-cosmos at large.
Every golden age in cosmos ascends
when the golden rule-law language of
cosmic-universal <![if !vml]>

<![endif]>

<![if !vml]>

<![endif]><![if !vml]>

<![endif]> is applied to
culture the spirit that matters for civility;
the whol

spirit of <![if !vml]>

<![endif]>

<![if !vml]>

<![endif]><![if !vml]>

<![endif]>-in-action.
To 'Know Better' so we can 'Do Better'
Gnosis is knowing as discernment – the first gift of the holy spirit which has the feminine attribute of 'intuitive knowing'. Gnostics throughout history embraced the wisdom of a direct connection with God-Love-Source – the understanding that it is better to BELIEVE NOTHING – no "BS" (Belief System) – and either KNOW or NOT KNOW the whole truth and nothing but the truth, so help me God-Love-Source...
... For Rise of the Divine Feminine
The common sense of divine love on Earth may be uncommon but there are numerous signs of the times that define, refine and 'shine' the unprecedented opportunity for culturing our new Net reality as the Family of Mankind in an all-connected global village. For example:
KNOWING that systemic global transformation is in process is one thing, and applying this knowledge to a highly personalized process of mass ascension is quite another.
World history is littered with the carcasses of civilizations that rise and fall according to cycles of enlightenment and then devolution of the first principles for evolutionary ascent.
Now we're in a cycle of galactic alignment whereby we have the opportunity to wise up and rise up as never before in human history. Imagine what that CAN be like. Know that it's not only possible but is also quickening at all dimensional levels.
Shift Happens!
The general pattern that has repeated throughout history is that civilizations rise as civility thrives with the power of love that brings prosperity. True spirituality at the heart of win/win cooperation is the genesis of prosperity. Everybody thrives.
This is opportunity for a global golden age,
even the millennial Aquarian Quantum Age
on Earth as in Cosmos-at-large.
Historically we've seen ownership and control values – in excess – have caused the concentration of power and the inordinate love of power that rises to its level of incompetence at the expense of the ordained power of love.
Today we can see the crisis in global civilization from that simple yet comprehensive perspective. Win/lose competition of the rich and powerful have privatized much of the human and physical resources of the planet for their profit and control.
See: The War Party Marches On
Oct 26, 2017 / ChuckBaldwinLive.com
US Has Wiped Raqqah Off the Face of Earth
Oct 24, 2017 / PressTV.com
But this too shall pass!
See: Global Economic Path to De-Dollarization:
The World is Tired of Funding US
"Military Adventurism"
EXCERPT: One of the world's top energy importers, China, is set to roll out a yuan-denominated oil contract as early as this year. Analysts call the plan, announced by Beijing last month, a huge move against the $'s global dominance.
Of course, the global power shift to non-oil renewable energy resources will make petrodollars irrelevant, sooner or later.
Just as information wants to be free on the Internet, our lungs want to be free of toxic, polluting side-effects. The truth of clean, virtually free energy technology has been suppressed long enough.
In Summary:
A new Currency of Conscience is going global with Rise of the Divine Feminine. The computer/Internet revolution has defined a global village in principle – an all connected unity in our diversity – that is naturally upgrading with five core Constitutional freedoms held sacred by sovereign Netizens worldwide.
Who would be against that!?!
Certainly not the public. An upgrade of core freedoms – to match current TeLeComm capabilities – is naturally interdependent on Rise of the Divine Feminine.
For a Declaration of Interdependence
on a United State of Sovereignty.
To deny the global benefits of, by and for
our conscientious evolutionary ascent
is tantamount to heartless tyranny.
Or as an enlightened G. W. Bush might say:

"You're either with
U
nited
S
overeigns

of Earth, or you're against
US
."
Grasp
the big picture folks. Expand your horizons with Cosmic <![if !vml]>

<![endif]>

<![if !vml]>

<![endif]><![if !vml]>

<![endif]> as you consider prevailing quantum theory that, 'We are the universe becoming conscious of itself.' ~NexisNewsFeed.com / Oct 26, 2017
As a global village, we can become conscious of HOW we are conscious - individually and collectively - with
TLC
at the heart of the
heartware process
that will make it so with
Rise of the Divine Feminine
.

It's time to finish - globally - that which U.S. Founders began locally. Or as Founding Father Thomas Paine said so well.

"The cause of America is in a great measure the cause of all mankind. We have it in our power to begin the world over again." ~ Common Sense, 1776

So Seize the Vision of Virtue and Valor for
the Victory of the Divine Feminine in all of
'US'.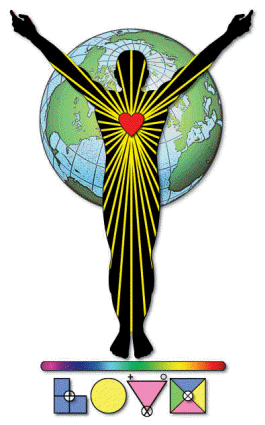 Ascent Bonus ~ Inspirational Videos:
"T
hen Sings My Soul" (feminine in nature):
The Gold Standard for Golden Age Civility:

Oct 23, 2017
D
ivine Feminine => 'More Light':

In theaters Oct 27 / 'Let There Be Light' - trailer
Archangel Raphael on Wholeness and Healing:
Oct 25, 2017 / HeartsCenter.org
~~~~~~~~~
TO YOUR HEALTH:
UltraMedics Services
Free Trinfinity 8 Session
for a limited time.