2019 Global rEVOLUTION Series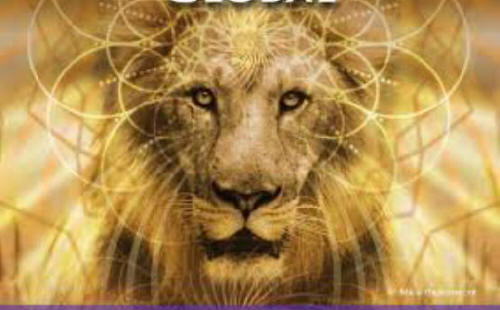 The 8-8 LION GATE
August 8, 2019 / Sun in Leo
And other timely insights now.


For those who appreciate Earth's connection to
the cosmic field of our universe - and to the
'field' between our ears - now is the time
to look at the current mind-blowing
reality of global transformation
with ferocious courage and
all the heart required to
see the good
and
MAKE IT SO!

BUILDING SOCIAL NETWORK COMMUNITIES
OF THE WHOLE-HEALTHY-HOLY SPIRIT
<![if !vml]>
GENESIS PROJECT COORDINATES
<![endif]>
A meritocracy model of world governance
is emerging among the global elite,
and time is of the essence.
Global elite plans are going ahead with a

World Future Planning Agency
backed by Eastern powers and
led by Western powers.
It will take some courage to read about this
World Future Planning Agency.
Trillions of dollars will be allocated with an East/West
collaboration that replaces win/lose competition with
win/win co-creation and optimal benefits for all of 'US'
as United Sovereigns of Earth.
This is the 2019 r
EVOLUTION
I've been talking about.
IT'S A GLOBAL AFFAIR NOW...
So let's hope and pray and DEMAND that our 'planners'
are 'of, by and for the people' with an upgraded system
of representation that updates our self-governance with
a universal interface for mass-to-mass interaction at the
heart of
Five Core Internet Freedoms
.
The enemy is inordinate distraction.

Everything we see in the fakestream media serves the
elite's purpose of a modern day 'Bread and Circuses',
to distract us from high level negotiations and conflict
behind the scenes. This is a very complex process of
mediating mainstream monopolies (power and profit)
to mitigate the abuse of power to profit from war and
disease; an abuse that actually makes a killing on us!
THE
GENESIS PROJECT
AT THE LION GATE!
So be ready to ROAR LIKE A LION and assert
your pure intention and focused attention with the
Power of Love
at the heart of love's retention for
ascension in
5 dimensions of comprehension
.
Calling all Lightworkers, Prayer Warriors
and

<![if !vml]>

<![endif]><![if !vml]>

<![endif]><![if !vml]>

<![endif]><![if !vml]>

<![endif]>

makers:
Seize the VISION of
Web 3.0 Heartware CyberEthics
at the heart of a global r
EVOLUTION
in 'higher'
(holistic-
holographic
-holy) consciousness.
Global planning with Cosmic
<![if !vml]>

<![endif]><![if !vml]>

<![endif]><![if !vml]>

<![endif]><![if !vml]>

<![endif]>
Sure Beats the Alternative!
And for a compendium of
ROARING-HOT
articles & videos for your 8-8
'Lion Gate',
CONSIDER THE FOLLOWING:
KEEP IN MIND THAT IT'S ALL IN DIVINE ORDER...
as the old order disintegrates & new order integrates.
A 5G WARNING TO ALL CULTURAL CREATIVES:

"The greatest threat to freedom in the history of humanity."


June 21, 2019 / CorbettReport

"This is not about economics. It's about freedom."


THE WAR ON FREEDOM




August 2, 2019 / thecrowhouse

Facebook Denies Shadow Banning...
Received Patent for Shadow Banning!


August 6, 2019 /
www.youtube.com
Shadow banning is a method of blocking a user's posts or comments from everyone except the user who made the post or comment! This leaves the content creator completely unaware that his/her post is not being seen effectively, silencing voices who FaceBook deems unacceptable. In this video Dan Dicks of Press For Truth shows how FaceBook lied about shadow banning their users while - at the same time - being in possession of a patent to do just that!
There is a dangerous precedent being set whereby
Big Tech companies have appointed themselves
as the gatekeepers of political thought and opinion.

August 14, 2019 / Project Veritas
Google "Machine Learning Fairness" Whistleblower
Goes Public, says: "burden lifted off of my soul".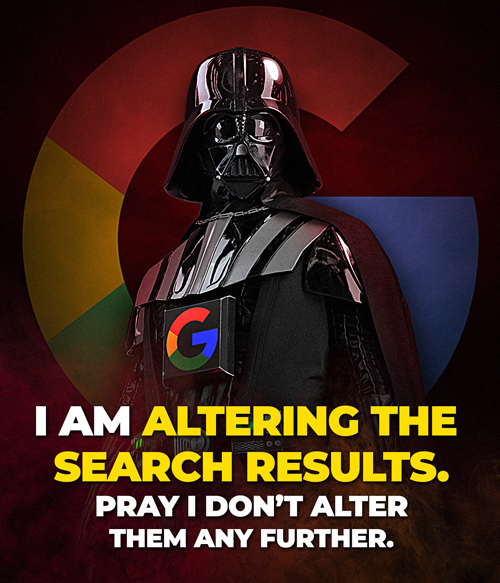 August 8, 2019 / ReallyGraceful

This short documentary details the history of YouTube and
information surrounding its latest actions towards creators.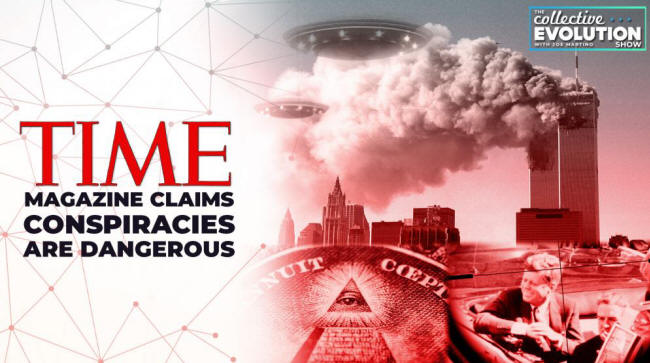 Heads up folks! TIME Magazine is the flagship of the
Deep State, and they are now announcing that any
alternative to their fake news narrative is dangerous.
They're positioning truthers as enemies of the State.
Listen to this podcast at Collective-Evolution.com.
Conspiracy Theorists Are Domestic Terrorists!






August 5, 2019 /

CorbettReport

The term "conspiracy theory" was weaponized by the CIA half a century ago. At first it was merely used to marginalize those who question government narratives. But now that weapon is being loaded and pointed at our heads.

Can a "conspiracy theorist" false flag be far behind? Do you really believe that the power elite's pedofile patsy, Epstein, committed suicide? Are we all domestic terrorists if we don't believe the official narative?

James examines the new FBI document on conspiracy theorists as domestic terrorists in this important edition of #PropagandaWatch.


As for the Epstein 'suicide' conspiracy theory...
here are two short but brutally honest videos by
military intelligence 'white hat', Steve Pieczenik:

"Thank God for the decent people who risked their lives
to expose this sickness, this sin. I've been awake for
days and here it goes..."



Mossad Epstein Connection







Note the difference between Judaism and
Political Zionism.

Epstein Paradoxical Death?




"They think we are so stupid. In reality this is an epic
fail of justice and the intelligence system, and
plays out like a very bad movie."

~Steve


So target all this inanity and insanity with




your

'ruby ray guns'... and have a blast!



Great Love

Wins In The End!


Full Spectrum
TeLeComm:
TeLeComm-unity,
TeLeConscience,
Global TeLeCare,
TeLeCommerce

Spiritual growth is a paradigm shift,
growing beyond 'normalcy bias'
outside of the comfort zone
of 'paradigm paralysis'.

"You will either step forward into growth
or you will step back into safety."
~ Abraham Maslow, from
Motivation & Personality