Commentary on the Big Picture
Health Care System In Urgent Crisis
My apologies to any health care workers who may have taken offense at some rather critical videos I've published in support of the unvaccinated
My life has been saved by skilled surgeons on multiple occasions, and these doctors will always be my heroes. But bad medicine called 'good' is what we are seeing with virus hysteria, vaccine mandates and digital passports worldwide.
As a naturopath who developed four holistic health centers over 40 years, I've developed my own bias believing that a public health system which profits from disease - today's corporate privatized 'health care system' - will always put stockholders before the public when profits are at stake.
Stockholders first is corporate law - NOT Constitutional law 'of, by and for the people'. And the corporatocracy has been running amuck since the Supreme Court gave corporations 'personhood rights' in a 2010 'Supreme Coup' ruling called 'Citizens United'. But I digress.
While there's no profit in preventing disease for the medical-industrial complex, there's huge profit in creating and treating disease with drugs and vaccines that have side-effects treated with more drugs with more side-effects... until many seniors are 'walking pharmacies'
with a toxic biological terrain as a 'prior condition'.
These are usually the first ones to die from flu vaccines. Same with the new Covid mRNA 'vaccines' (gene therapies) which are experimental - no long term studies. They both have toxic ingredients that weaken the immune system. And if it's already weak, another toxic whack can make you sick enough to die.
The Big Lie that the unvaccinated are causing the pandemic has been thoroughly debunked by reports from Israel, UK and America that hospitals are filling with the double-vaccinated - a one-two punch to the immune system. A booster will be the knock-out jab for many.
Big Media is suppressing the true story of what's in these new shots that are killing millions, as I reported previously HERE. This is well documented by independent media. But Big Media won't bite the Big Pharma hand that feeds it. They're making too much money to stop!
The health care system has transformed very quickly since Covid arrived. A year ago we were cheering our front-line health care workers. Now we see hospitals firing workers and corporations firing employees if they don't take the jab.
We've come from voluntary vaccines - because it was always a choice - to coersion policies of 'No jab - no job'... or 'No jab - no service' at an eatery or supermarket, as in France.
Whether you believe the new experimental mRNA injection is "safe and effective" or not, what we are seeing now is coercive tyranny - not consent of the governed.
As for new doctors, they've eliminated the time-honored standard of 'Do No Harm' in the Hippocratic Oath. It is too hypocritical.
Likewise, Google has eliminated its founding motto of 'Do No Evil'. This last week, Youtube/Google openly joined Facebook and other Big Tech media giants in censoring any science or free speech viewpoint that challenges the pro-vax narrative.
As medical heretic Jon Rappoport recently said, "It turns out that big-time liars always want to censor their opponents. It's the only leg they have to stand on. In an atmosphere of free discourse, they would fall."
This unabashed medical martial law tyranny is out of control. The propaganda in lamestream media is incessant. It's like a form of mass psychosis or dark night of the soul of America.
Fortunately it's ending soon, believe it or not. The global Internet has been too effective at exposing the Big Lie and the Whole Truth.
Unfortunately, 'It's easier to fool people than to convince them that they have been fooled.' ~ Mark Twain
Covid is not the danger we are incessantly told. From the beginning, the 'data science' has been rigged to amplify 'FEAR' (False Evidence Appearing Real). The number of Covid 'cases' have been ramped up with bogus PCR tests whose inventor - Kary Mullis - said should NEVER be used for diagnosis. That standard for Covid testing does NOT isolate the Delta variant.
The variant scare is a scam. It's a cover - diversionary tactic - for vax side-effects which are very real, massive worldwide, and ignored by corporate media.
No one in lamestream media will tell you how to build your immune system - natural immunity - to prevent or mitigate viral infection. That's a big clue as to what's really going on.
This is NOT about a virus - Not about public health. The pharmacidal agenda of the 'CDC' (Covid Death Cult) fabricates variant numbers to foment FEAR and compel compliance to their real agenda of population control. "This is about a changeover in the monetary system governing the planet." ~ James Corbett of the Corbett Report.
This agenda is directed towards imposing unimaginable control over global population though mandatory vaccination, connected to a digital passport, which will be linked to digital currency and a social credit score that Big Tech has pioneered in Communist China.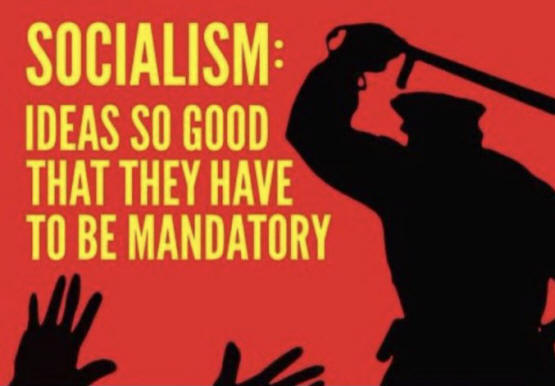 For the last 18 months I've been reporting on my radio show how the pandemic was planned and executed by billionaires who increased their wealth and power dramatically while billions of people worldwide were in lockdown.

As this CBS article points out, "the world's 2,365 billionaires enjoyed a $4 trillion boost to their wealth during the first year of the pandemic." That's a whopping increase of 54% in just one year!

Common sense may be uncommon in our extremely polarized world, but there's no going back to stupid when our very lives are at stake.

According to a recent Gallop Poll, half the country is in support of vaccine passport mandates - a totalitarian agenda which would give government complete control over the health decisions of individual Americans, complete control over how businesses operate and who they are allowed to hire, not to mention complete control over the economic participation of the average citizen.

Vaccine passports are the ultimate power in the hands of unelected plutocrats and their technocrat minions who decide the life and death of individuals and their families.

Not surprisingly, the political left are by far the biggest group unwittingly backing power elite 'Black Hats' who utilize mainstream media for predictive modeling of a dystopian future where "You'll own nothing and be happy" - the siren song of corrupt monopoly capitalism in collusion with totalitarian Chinese communism - ruled by an unaccountable elite through a Deep State of FEAR.

There are also White Hats who champion the Aquarian destiny of

'AMERICA' - anagram for the 'I AM RACE' (worldwide) - representing a New Common Sense of unity-in-diversity with a High State of global wisdom of the crowd that naturally neutralizes Deep State 'DUH' (Dense, Unconscious & Heartless), as causes divisive public deception and debilitating public

dis-ease

.

Fear, Uncertainty & Doubt (FUD) depresses
a 'healthy immune system' (natural immunity)
but is effectively neutralized by fearless faith
in Aquarius's '1st Principle' (Prime Directive)
- that<![if !vml]>

<![endif]><![if !vml]>

<![endif]><![if !vml]>

<![endif]><![if !vml]>

<![endif]> is for giving -
empowering wisdom with a whole-healthy-holy
spirit of co-Operative TeLeComm co-Creation;
a universal TLC interface for global interactive
<![if !vml]>

<![endif]><![if !vml]>

<![endif]><![if !vml]>

<![endif]><![if !vml]>

<![endif]>-in-action.
As the light of Aquarius surges in the spirit of freedom and opportunity, the Big Lie of 'safe and effective' medical tyranny purges.
A 'Great Awakening' is uplifting the Family of Mankind in our all-connected global village. Victory virtues are overcoming victim dictum. And fearless faith in the power of love is overcoming faithless fears in the process.
So claim the victory. Truth and love wins in the end.