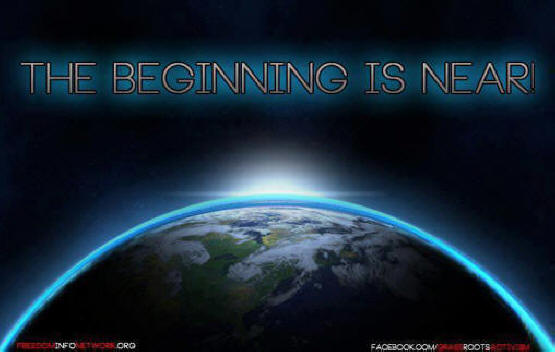 Big Revelations - A Discernment Test

See if you've got it… the 1st gift of
the holy spirit as pure intention
of, by and for DISCERNMENT.
What Say You? Fake News or Real?
July 11 / Heartcom.org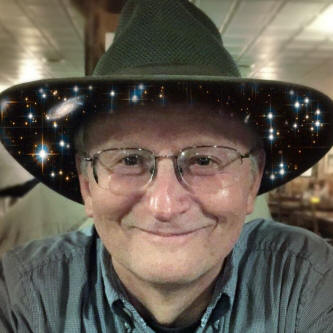 The Metaphysician
Producer/host of BBS Radio's
Cosmic <![if !vml]>

<![endif]><![if !vml]>

<![endif]><![if !vml]>

<![endif]><![if !vml]>

<![endif]> Show
(11+ years)
Skip to the bottom for a
'Spiritual Uplift'
PREFACE
Here's three biggies to test your
discernment of true or false.
IF IT'S TRUE, THEN DISCERN WHY
THE PUBLIC IS KEPT IN THE DARK
on the verge of global enlightenment.
The first one is easy; rather straightforward:
The Bosnian Pyramid
The 2nd one goes deeper; hard to believe:
Nicola Tesla's Alien Experience
The 3rd one explains the Ascension Event:
End of the Cabal – Alliance Emerges
(Free only until July 15th)
THIS IS A TEST, BUT NO PRESSURE!
You are 100% right for YOUR prevailing discernment.
No one can tell you what is true; it's for you to discern.
You have free will to discern the whole truth or a part.

The revelation of humanity's future is being unveiled
BELIEVE IT OR NOT!
~~~~~~~~~
The Bosnian Pyramid – Forbidden History?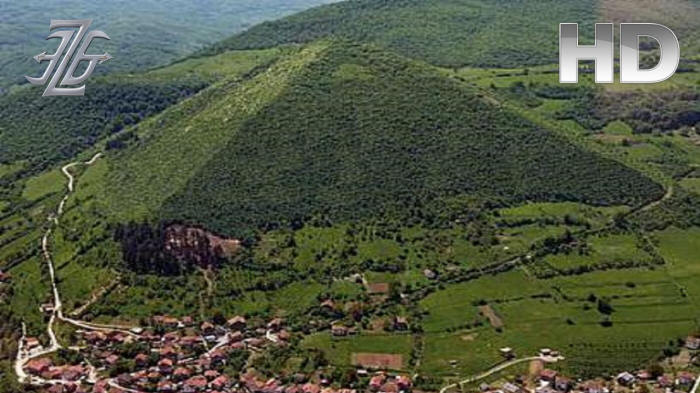 This pyramid has been researched enough to show:
- It is much bigger and older than the 'Great Pyramid' with radio-
carbon dating of 29,000 years (plus-minus 400 years);
- More accurate orientation to true north than the 'Great Pyramid';
- Covered by advanced (super hard) concrete slabs 2-3 foot thick,
several feet underground;
- numerous tunnels for miles, connecting nearby smaller pyramids;
- celestial geometry coded in the pyramid complex; not coincidence;
- water dynamics under the pyramid, much like the 'Great Pyramid';
- Ground radar has mapped inner chambers as yet to be explored;
- extremely strong pizo-electric currents beaming up out of the top;
- Evidence that this was for advanced 'galactic communications';
- Huge resistance from 'settled' science, and from Egyptologists
who fear loss of million of $'s if the public believes there is a
bigger and older pyramid to visit.
~~~~~~~~~
Nikola Tesla's Alien Experience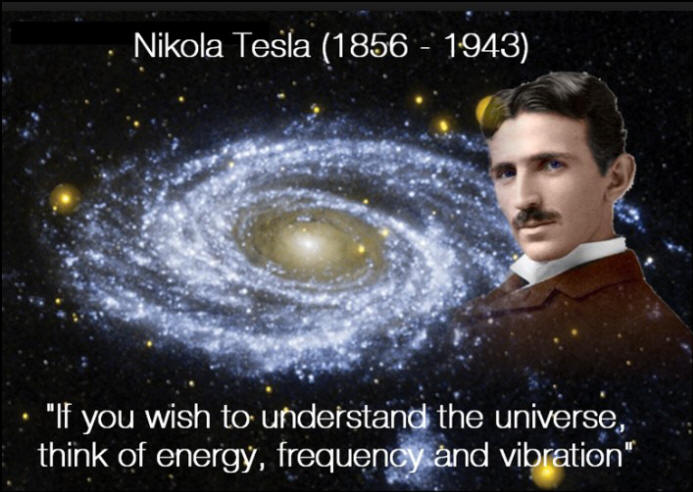 EXCERPT: The most eye-catching details mentioned in this FBI document is that Tesla left blueprints for "the Tesla set, a radio-type machine invented by Tesla in 1938 for Interplanetary Communication. Tesla died in 1943 and his engineers did not build the Tesla set until after his death. It was placed in operation in 1950 and since that time the Tesla engineers have been in close touch with the spaceships. The Space People have visited the Tesla engineers many times, and have told us that Tesla was a Venusian, brought to this planet as a baby, in 1856, and left with Mr. And Mrs. Tesla in a remote mountain province in what is now Yugoslavia."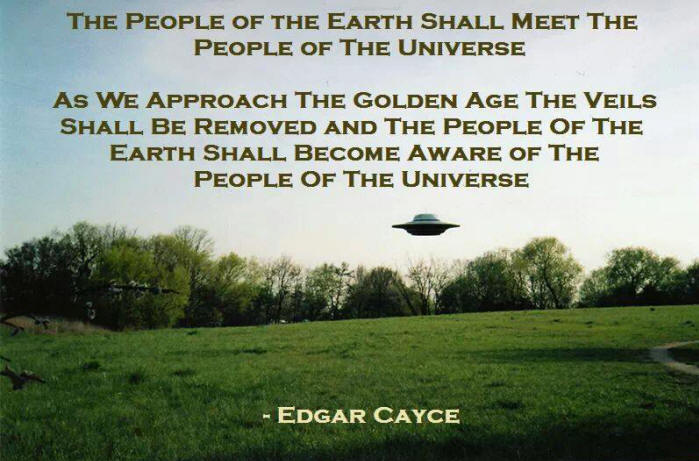 Ascension EVENT ~ Alliance UP-RISING
Disclosure and the Fall of the Cabal
by David Wilcock, Author of:
'The Ascension Mysteries',
'Awakening in the Dream',
and the
'Source Field Investigations'
See also:
David Wilcock on Mass Awakening and
The Ascent Event


published June 24, 2018
The great awakening is about to happen.
Realize that the Deep State Cabal will continue to
hammer the public with news of riots, hate, etc.,
to maintain fear and paradigm paralysis in order
to block faith in the 'angels of our better nature'.

The 'High State' of 'The Alliance'
naturally neutralizes
the Deep State Cabal.
And for advanced initiates, see:
COSMIC DISCLOSURE: E.T. COWORKERS

July 4, 2018
/ SphereBeingAlliance.com

Season 11, Episode 7
For those who have already gone deep down the rabbit hole of
the Secret Space Program and the E.T. presence on Earth,
this interview between David Wilcock and Emory Smith
goes way beyond crop circles and UFO history as
is also ignored by the Cabal's MSM media.
~~~~~~~~~
Bottom Line – The Ascension of 'US'
United Sovereigns of Earth
THIS EVENT IS A PROCESS OF DISCLOSURE:
It has been accelerating, and now is reaching
critical mass – systemic enlightenment – with
pure intention, focused attention and <![if !vml]>

<![endif]><![if !vml]>

<![endif]><![if !vml]>

<![endif]><![if !vml]>

<![endif]>
retention for ascension in comprehension of
the Creative Ascent Process - the CAPstone
of the 'pyramid (

) of Self and Civilization'.
Assembling the Components to the CAPstone:

Law of

ne ~ Quantum Singularity
What goes around comes around;
All connected worlds without end;
Our universal interdependence;
The global circle of wholEness;
One's atonement / at-

ne-ment.

aw of Two-in-

ne ~ Uni-Polarity
The first stage of cell division and
the dynamic of 'unity in diversity'
(opposite of extreme polarization).
Law of Three-in-

ne ~

'Trinity'
The second stage of cell division and
the dynamic of 'co-creation synergy'
(opposite of the Hegelian Dialectic).
Law of Four-in-

ne ~

'Pyramid'
The third stage of cell division and
dynamic of 4-square archetypes.
Law of Five-in-

ne ~ 'CAPstone'
<![if !vml]>


Creative
Ascent
Process<![endif]>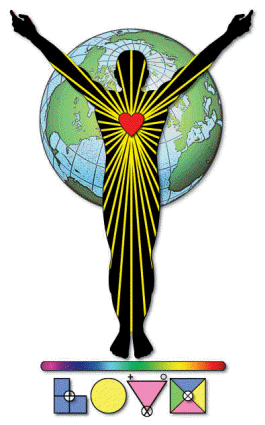 Full Spectrum
TeLeComm
Keep the faith. See the good.
Be kind. Let your light shine.
Think galactic. Dance local.
SPIRITUAL UPLIFT FOR 'KoF':
- Keepers of Frequency -
full spectrum <![if !vml]>

<![endif]><![if !vml]>

<![endif]><![if !vml]>

<![endif]><![if !vml]>

<![endif]> frequencies
as in frequently
.
For those who are spiritually inclined with love of God
through study of eastern holy men as well as western
saints, you'll love this recent heartstream from Krishna
via David Christopher Lewis.
See also: