Paradise Valley Montana // Veteran visionary and 12th year producer/host of BBS Radio's Cosmic <![if !vml]>

<![endif]><![if !vml]>

<![endif]><![if !vml]>

<![endif]><![if !vml]>

<![endif]> Show, Christopher Rudy, is introducing the 'GENESIS PROJECT' with The 1st International Convention on Holistic Healing Standards.
As the 'stars' align for the upcoming Convention, updates on keynote speakers, holistic standards and round-table topics will be announced.
The model of holistic standards is both personal – as applies to one's spiritual, mental, emotional and physical health – and public as applies to core institutions of government, education, health care and the economy.
New holistic standards create new industry – the genesis of healing opportunity. And with global economic reset promising an economics of abundance, the timing for launch of the Genesis Project is auspicious.
The Internet has created a global village of instant-everywhere and interactive knowledge power for more than 3 billion online Netizens. The time has arrived for a new 'Net reality' of a holistic nature.
A new 'Common Sense' (Revolution 2.0) is emerging with rEVOLUTION of a new social conscience in global social networks. And as we reset, reboot or otherwise re-invent our 'Net reality' with a 'High State' of conscientious common sense in core social institutions, an economics of abundance is naturally liberated to replace the oxymoronic 'value of scarcity' (scarcity economics) running Deep State debt subservience.
The Genesis Project is a whole systems model of holistic healing that cultures TLC virtues at the heart of sovereignty in core social institutions: 'TeLeComm' (heartware) for 'TeLeCommunity' (self-governance), 'TeLeConscience' (self-education), 'TeLeCare' (self care) and TeLeCommerce (TLC cyberEthics blockchain).
TLC virtues of the 'High State' will naturally heal Deep State devolution of 'TLC' in core institutions, specifically in public health 'care'.
The next economy and reset of the health care system will thrive with holistic TeLeCare standards for the analysis, prevention and management of disease.
The TeLeCare model of free, online, data analytics will be featured at the Convention, explaining the advanced database infomatics that empower website navigation for highly personalized self care. Free health assurance policies will be easily customized by users.
New holistic standards thus create a new health assurance industry, and with our new Internet capabilities, global economic reset is an opportunity to empower the next economy with a high premium on abundant health-as-wealth values.
Genesis of a global multi-trillion dollar health assurance industry reverses the incentives of the privatized medical-industrial complex – that profits from disease – to optimize self care sovereignty with well-informed choice that profits from health.
Introduced as Global TeLeCare four years ago, this upgraded 'TLC' model of 'Universal Self Care' has waited for the right time – the current worldwide 'disclosure movement' (general enlightenment) as includes many advanced technologies and holistic modalites that have been suppressed.
State of the arts info-tech can now provide knowledge databases that learn which integrated modalities of holistic self care have the best results for one's unique 'metabolic type' (blood type) and symptom profile.
Interactive Internet response ability - user feedback - can now provide a self-perfecting database as empowers 'wisdom of the crowd' (data cloud) for better holistic care.
This self-correcting, wisdom-genesis model
of a self-perfecting self-care database is
coming to a palm-top or desk-top
computer near you!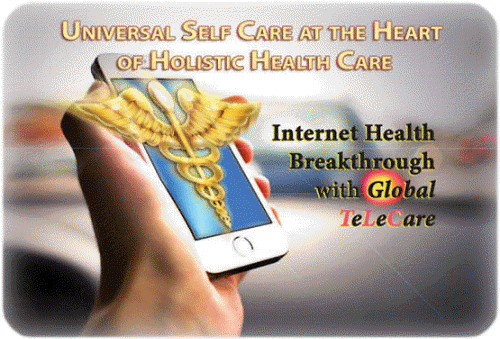 The 2019 Genesis Process
The culturing of Common Sense as
a High State of Unity-in-Diversity.
To subscribe to convention updates,
e-mail Heartcom@mcn.net with
'GENESIS PROJECT'
in the subject line
Sponsored by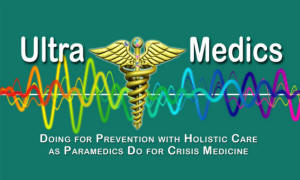 www.UltraMedServices.com
Advanced holistic modalities
for optimal health