Saturday, October 19th

2013



5:00-5:55 pm Pacific Time
8:00-8:55 pm Eastern Time
airing on

Station 1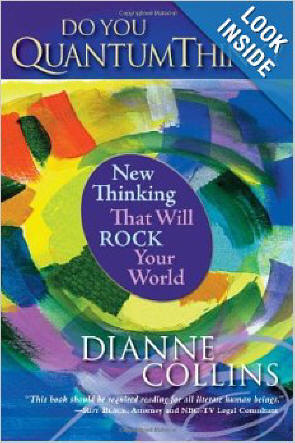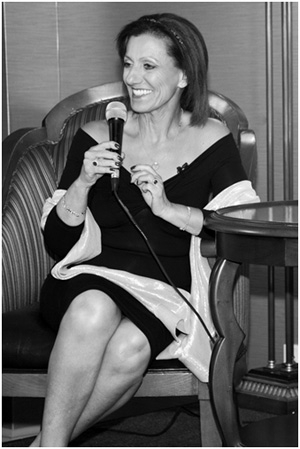 Interviewing the Author of "DO YOU QUANTUM THINK?
"This book should be required reading for all literate human beings."
~ ROY BLACK, Attorney and Network TV Legal Commentator

Dianne Collins is an original thinker and one of the foremost thought-leaders of our time. She consults with executives in the world's leading corporations as well as with enterprising entrepreneurs, celebrities, students and evolutionaries in the new system of thinking she created, QuantumThink. Her life is dedicated to people living spirited, joyful, and masterful lives through leaps in awareness and the expansion of their relationship to reality. She is a master of translating ancient knowledge into modern "quantum" terms that provide a practical and transformative platform for the way we conduct our business and personal affairs.
The mission of Do You QuantumThink? is to help all of us take a Quantum Leap from the archaic industrial age thinking of our recent past, to a new era of quantum age thinking that is holistically attuned to modern developments in quantum physics,
technology, and spirituality.
A popular media guest and speaker, Dianne Collins has been interviewed on
more than 100 radio and TV shows. She was the featured speaker at an event
hosted in her honor by the University of Miami Alumni Association, and was invited
to present in the prestigious lecture series of Florida University's Program in the
Study of Spirituality, along with His Holiness The Dalai Lama.

"The most powerful force in this world
is the light of your own awareness."
~ Dianne Collins, 'Do You QuantumThink?'
Book Reviews on Amazon HERE.
Welcome Dianne Collins to
Cosmic Love
with your Presence.
<![if !vml]>

<![endif]>
Host of Cosmic Love
~~~~~~~~~

Notable Quotables by Dianne Collins:
"When You Master Your Mind, You Master Your Life."

"Multi-Dimensional Universe - Multi-Dimensional Mind:
Why Not Take All Of You?"

"One Quantum Moment Can Change The World."
~~~~~~~~~

Sponsored by:
Swedish Pollen Extract