The Future of Time Series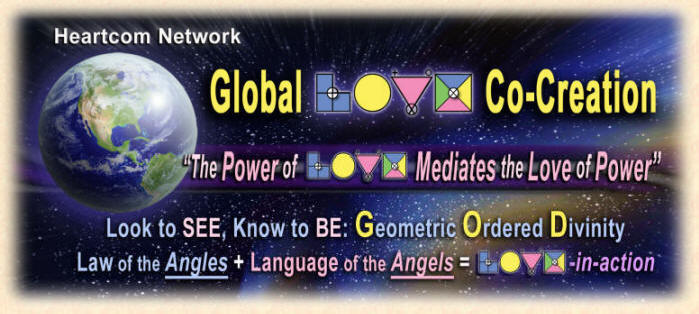 FINISH LINE FOR
ASCENSION TIME!
Which Reality Will Win?

Will Politics and Economics Govern Science?
(Retro Dark Age Belief System)

Or Will Truth and Love Govern Geopolitics?
(Towards an Economics of Abundance)

May the most enlightened reality win!
~~~~~~~~~
May 21, 2016 / Christopher Rudy
It's a race folks! The human race is approaching the finish line!

The excitement is tangible. This shift in energies is palpable.
The Internet has liberated a surge of enlightenment in
social networks worldwide, exposing 'dark power'
behind 'dark money' and 'dark policies' that
betray an enlightened representation of
inspired Vision - devoted to Virtue -
committed with Valor and Vow
for Victory via worldwide
TeLeCommunication
with Heartware.
The Next Geopolitical Economy
of, by and for
cooperative TeLeCommunity coordination with
ordained and operative social conscience
cultured in our global social networks;
ordained and operative via <![if !vml]>

<![endif]>

<![if !vml]>

<![endif]><![if !vml]>

<![endif]>
.
The finish line is fulfillment of Ascension Time,
a common sense consensus in the global mind;
a unity conscience in our global social networks;
the unity in diversity determination of enough of
'US' (United Sovereigns of Earth) to make it so!
Global Holistic Healing with
Free, Universal (online)
Global TeLeCare
Imagine what our world will look like when our
current technological capabilities are liberated
from the politics and economics of scarcity that
maintains scarcity – the value of scarcity which
creates & manages scarcity for the power and
profit of policies that make our humanity scarce.
CONSIDER THE POWER THAT CAN BE LIBERATED:


Published on May 18, 2016
13-Year-Old Invents Tesla Inspired
Free Energy Device for Under $15
May 18, 2016 / WakingTimes.com
CONSIDER THE POWER OF LOVE THAT
MUST BE LIBERATED FOR THE
WISE USE OF POWER
"Man can harness the winds, the waves and the tides,
but when he can harness the power of love,
then for the second time in the history of the world,
man will have discovered fire."
~ Teihard de Chardin
"The mind is not a vessel to be filled,
but a fire to be kindled."
~ Plutarch
CONSIDER THE SPIRIT THAT MATTERS
AT THE HEART OF GLOBAL TELECOMM

The coherence factor is the heart of the
golden rule/law language standard that
underwrites valuation of currency with
The 2016 Global Economic Reset
.
SHIFTING TIMELINES VIA COHERENCE
May 2016 / EnergeticSynthesis.com
CONSIDER THE FUTURE OF TIME WITH
Four Ways of Perceiving Time
& Four Types of Personalities

And how the key to integrity is
integration of all time frames
with universal archetypes as
the golden rule/law language
of, by and for
Aquarian Freedom-in-<![if !vml]>

<![endif]>

<![if !vml]>

<![endif]><![if !vml]>

<![endif]>.

CONSIDER THE FOUR COMPONENTS TO THE
"CAPstone" (Creative Ascent Process)
of synergized 5-D Conscience.

This Conscience Currency is the
'Creative Ascent Process'
(CAPstone)
dedicated to the
One Eye



<![if !vml]>

<![endif]>

<![if !vml]>

<![endif]><![if !vml]>

<![endif]>
"Whatever you can do, or dream you can, begin it!
Boldness has genius, power, and magic in it."
~ Goethe
A bold vision of uncompromised integrity for
interactive mass-to-mass TeLeComm will
involve, evolve and otherwise integrate
our individual and collective TLC via
the whole, holistic and holy spirit
of universal <![if !vml]>

<![endif]>

<![if !vml]>

<![endif]><![if !vml]>

<![endif]>-in-action.
"You can ignore reality but you cannot ignore


the consequences of ignoring reality.
The ultimate ignorance is the rejection of
something you know nothing about




and refuse to investigate."

~ Dr. Wayne Dyer
In the continuum of the eternal-timeless now,
the Ascent Wave of planetary evolution is
rapidly reaching a climax of coherence
and congruence with cosmic law of
an enlightened-universal nature
as Natural Law and common
'light language' for global
interactive TeLeComm
with the angles and
angels of <![if !vml]>

<![endif]>

<![if !vml]>

<![endif]><![if !vml]>

<![endif]>.
The Law of the Angles of G.O.D.
(Geometric Ordered Divinity)
is the fractal order of the
Holographic Universe
The Language of the Angels of <![if !vml]>

<![endif]>

<![if !vml]>

<![endif]><![if !vml]>

<![endif]>
is the frequency of quantum coherence
with golden ratio harmonics that weave
the fabric of space and time universally
via the angels of our 'man kind' nature.
JOIN THE DASH TO THE FINISH LINE
FOR ASCENSION TIME!
The vision ALONE (all one) whereby
<![if !vml]>

<![endif]>

<![if !vml]>

<![endif]><![if !vml]>

<![endif]> fulfills the 'Great Law'
can provide the catalyst for
self-fulfilling prophecy.
"The best way to find yourself
is to lose yourself in the
service of others."
~ Gandhi
So please forward this vision freely!

THANKS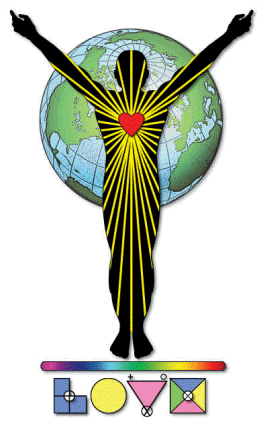 THE AQUARIAN MANDATE:
In the larger scheme of eternal progression
there's common law, patterns of perfection,
and common language for inspired direction
centering love within... so as we all enter in,
we find a unity state with one clear mandate:
either we optimize love or we're insensate.
Providing resources and opportunity
with TeLeComm tools & processes
for up-wising~uprising in 'frequency'
- as in frequent <![if !vml]>

<![endif]>

<![if !vml]>

<![endif]><![if !vml]>

<![endif]>-in-action -
with a heartware interface for higher
awareness of the cosmic connection
between full spectrum enlightenment
and holy spirit as LOVE-in-action.
(violet = pink + blue frequencies)

Natural Law via light language.
To <![if !vml]>

<![endif]>

<![if !vml]>

<![endif]><![if !vml]>

<![endif]> with all your strength, mind, heart and soul,
and your all-connected Netizen neighbors as thyself.
Bottom Line ~ Ascension Game Changer Video:


Published on March 26, 2016
Lucia Rene describes how to do "a direct connect with
the highest ascension energies on the planet".
"If the shadows appear to be getting darker,
it's because the light that casts them
is getting brighter."
~ Daniel Pinchbeck
Support your optimal mental and physical health
while you support the Heartcom Network:
UltraMedics Services
CopyRound © ww/<![if !vml]>

<![endif]>

<![if !vml]>

<![endif]><![if !vml]>

<![endif]> Foundation
All Rights "well-Rounded"
(care to share / network freely)