Cosmic
<![if !vml]>

<![endif]><![if !vml]>

<![endif]><![if !vml]>

<![endif]><![if !vml]>

<![endif]> Talk Show for May 4th, 2013
~~~~~~~~~
The Business of Global Evolution:

Monetizing (giving value to) the 'Big Shift'
of, by and for 'unity' in 'communications'…
culturing conscientious common sense via
Co-Creation as Co-Operation with <![if !vml]>

<![endif]><![if !vml]>

<![endif]><![if !vml]>

<![endif]><![if !vml]>

<![endif]>.

The prime directive of planetary conscious evolution
has brought "US" (United Sovereigns) to this point of
the Family of Man in an all-connected Global Village.

Now the Internet gives US the freedom and opportunity
to finish - worldwide - that which U.S. Founders began,
shining the light of Liberty's torch as a beacon to all who
would wake up, wise up and stand up for the victory of
social Conscience at the heart of global social networks.

This is the time ordained for planetary rEVOLUTION with
the spirit that matters for the United Sovereigns of Earth,
culturing Conscience Currency for the Next Economy by
upgrading core Constitutional freedoms with free on-line
mass-to-mass TeLeCom... liberating Universal Self Care.

"The cause of America is in a great measure the cause of all mankind.
We have it in our power to begin the world over again."
~ Thomas Paine, Common Sense, 1776

All Ways <![if !vml]>

<![endif]><![if !vml]>

<![endif]><![if !vml]>

<![endif]><![if !vml]>

<![endif]>... Always,

~ Christopher Rudy, Host of Cosmic LOVE
PS: Show discussion highlights follow:
"An aim in life is the only fortune worth finding."
~ Robert Louis Stevenson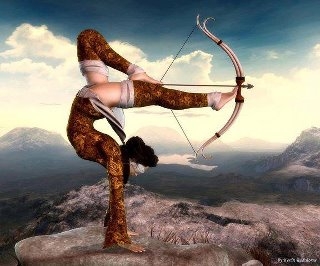 We are all-connected in the 'Circle of WholEness'.
There are 4 'gateways' to the nonlinear InnerNet
at the heart of the global interactive Internet.
These are the 4 archetypal paths to 'TLC'
as the
heartware
model for our unity,
communion and communication in
our local and global community.
The
hemispheres
of this 'TLC',
from right brain to left brain,
frame 4 TLC Paths in the
'
Circle of WholEness
':
1- Spiritual Path (fire);
<![if !vml]>

<![endif]>
~
Spherical
(non-linear)
TeLeConscience.
2- Mental Path (air);
<![if !vml]>

<![endif]>
~
Linear
(logos-law logic)
TeLeComm-unity
3- Emotional Path (water);
<![if !vml]>

<![endif]>
~
Trinity
(co-creative)
TeLeCare
4- Physical Path (earth):
<![if !vml]>

<![endif]>
~
Integral
(wholEness)
TeLeCommerce
These 4 TLC Paths are metaphors for the
Jung archetypes of modern psychology
,
representing our 'conscious evolution';
the Family of Man in a Global Village
on the path
, culturing Conscience,
whereby we center and connect
(the Creative Ascent Process)
with
CAPstone Conscience
for unity in our diversity.
Components to the
'Capstone Vision'





of, by and for the
United Sovereigns of Earth
pure focus + 'AIM'

intention attention retention ascension
affirmation~confirmation~determination~integration

When the first three synergized "dimensions"
(+=)
are wholly "integrated in the 4th"
(in time~ with good 'AIM'),
we naturally ascend into
the 5th dimension
'CAPstone'.

This 'Creative Ascent Process'
is dedicated to the
One Eye





"To understand the nature of God, it is necessary only to know
the nature of love itself. To truly know love is to know and
understand God; and to know God is to understand love."
~ Dr. David R. Hawkins, "The Eye of the I" (pg. 88)
Common sense would say that our belief systems either unite us and
divine us...
or they divide and desecrate the moral imperative for civility. So it behooves us
to pursue a path to KNOWING our divine destiny BEYOND the Big Lie...
as 'oath-keepers' honoring the Truth, the whole Truth
and nothing but the Truth,

so help us God!

The common sense of true spirituality amplifies and magnifies