Spring Equinox Thrust For
A Global Healing Purpose

March 21, 2010

Part Two of
Spring Equinox Revelations
by Christopher Rudy, Editor
GeoNotes News
Vision-Aries Cardinal Fire Coordinates
For Initiating a Global rEVOLUTION
With Holistic Healing Conscience.



PREFACE:
The reluctant prophet listened to the clamoring of all the people
-- the S.O.S. to Save Our Society --
and she realized that healing the sick institutions afflicting
civilization required a public solution to holistic healing.

She knew that such a holistic solution was resisted by
deeply entrenched political and economic interests
that profited from disease, war and abject tyranny.

So naturally she was reluctant to say anything,
yet she knew that souls were suffering due
to the sense of separation from a wholly
integrated approach to public health.
Even so, she rose to the occasion
for the cause of freedom as
cultures wisdom with
a holistic vision of
<![if !vml]>

<![endif]><![if !vml]>

<![endif]><![if !vml]>

<![endif]><![if !vml]>

<![endif]>.
~~~~~
As for resolution of Health Care Reform,
itís as simple as three steps:
PURE INTENTION

Pray that our leaders will conscientiously:

1- Honor public interests in public health above all;
2- Go with what is holistically best for healing all;
3- Make Wall Street accountable to Main Street.
FOCUS ATTENTION

Seriously consider how a holistic solution will
make current public health models obsolete:

1- Free Universal On-line Self Care;
2- Global Holistic Healing Models;
3- Interactive Mass TeLeCare.

EVOLUTIONARY ASCENSION

Network for the Net worth of public health
that involves and evolves self correction
of a holistic healing (salvation) nature.

1- Understand any "public option" as a public choice,
without which, tyranny rules;
2- Use the Internet for well-informed holistic choice
since we can't do better if we don't know better;
3- Network this link: "Equinox Revelations Part Two"
for the Net worth of public health.

To understand how LOVE is the master('s) key to all the above, see:
<![if !vml]>

<![endif]>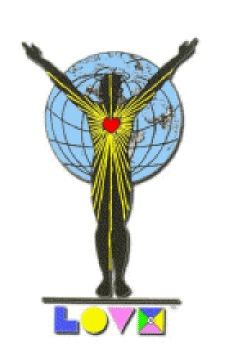 To love with all your heart and all your mind and all your strength,
and your Netizen neighbor in our global village as thyself.
2010, © ww<![if !vml]>

<![endif]><![if !vml]>

<![endif]><![if !vml]>

<![endif]><![if !vml]>

<![endif]>Foundationô
All Rights "Global" (well-Rounded)
~~~~~~~~~
Autobiographical Background
March 19th, 2010:
"Meetings with Miraculous People"

Other Recent Articles in 2010:
"MyWebSites"