Urgent Update:
The Global Disclosure Event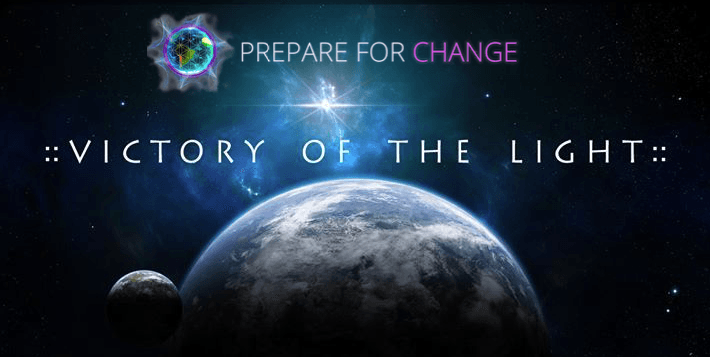 11-18-2018 / Global Upgrade


DEBREIFING:
The Crisis and the Opportunity
This compendium of videos & articles documents
the most important event in human history.
This event has been prophesied in 'Revelations'.
It is widely known as general enlightenment or
mass ascension to higher frequencies defining,
refining and 'shining' intention, attention and
retention of TLC for ascension in a dimension
of full spectrum comprehension…
the upper scale of attainment, also known as
the whole-holistic-healthy-holy frequency
of <![if !vml]>

<![endif]><![if !vml]>

<![endif]><![if !vml]>

<![endif]><![if !vml]>

<![endif]>-in-action… as in frequently.
See the 'Map of Consciousness'
(infographic below).
A Simple Yet Profound Understanding
of the Color-coded Frequency Scale
From "Enlightened to Dimwit"
(Christ-like to Negative)
"One individual who lives and vibrates to the energy of
pure love and reverence for all of life will counter-
balance the negativity of 750,000 individuals who
calibrate at the lower weakening levels."
~ from the decade-long research with millions of tests
utilizing behavioral kinesiology, documented in
POWER VS. FORCE:

The Hidden Determinants of Human Behavior
by Dr. David R. Hawkins , M.D., PhD in Psychology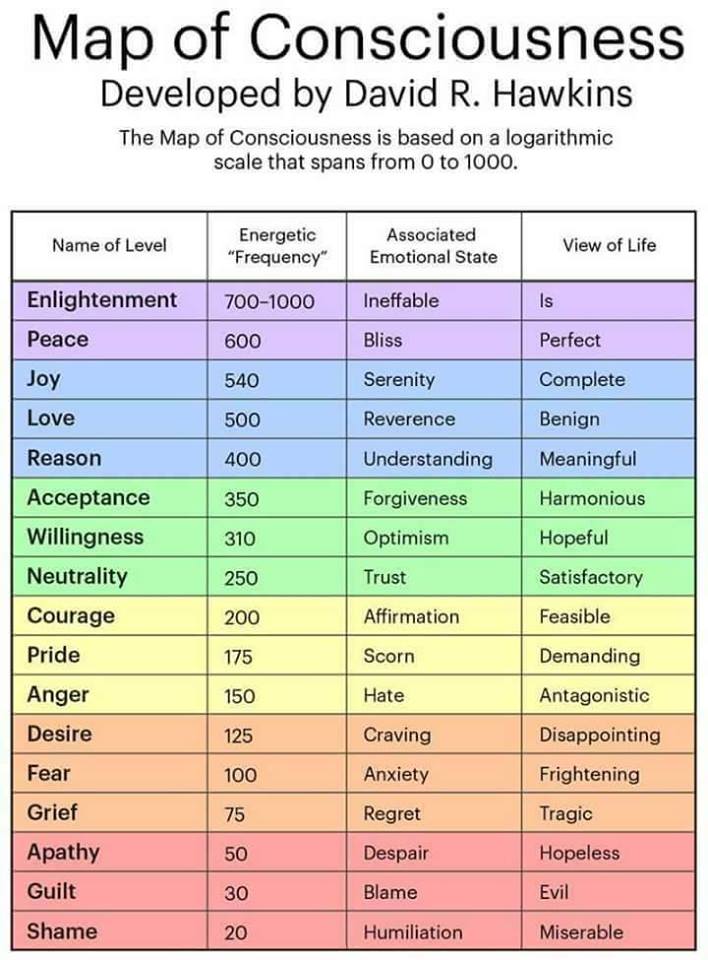 The history behind development of this chart is
truly amazing as is explained rather well in the
video excerpt HERE.

So… What is 'The Event?


"What does this 'Event' entail exactly?"
(Quote from 'The Event Trailer' at 1:22 minutes)





The Event Trailer
Note that the video clips in this short video
are from the popular 1997- 2007 TV series
called Stargate SG-1… providing a Sci-Fi
'cover' for the Secret Stargate program...
hiding it right out in the open as if to
provide limited disclosure while also
branding stargates as a fiction meme
along with the Secret Space Program.

Nov 9, 2018 / Recent UFO Stargate-Portal Footage:


Note how this alien craft squadron created
their own stargate portals to teleport their
ships across the universe!

Realize that 'The Event' is not etched in stone
as to how it will manifest. Mankind has free will
so anything is possible. Those who wake up,
wise up and rise up to higher levels will balance
the scales for many 'Stuck In Negativity' (SIN).

Ascension up the scale of consciousness
takes work. I'm not saying it's easy.

Enlightened self interest is naturally in service
to others, knowing that the moment-to-moment
action of higher frequencies create momentum
as serves all with loving kindness in the spirit
that matters for ascension with intention and
attention for <![if !vml]>

<![endif]><![if !vml]>

<![endif]><![if !vml]>

<![endif]><![if !vml]>

<![endif]> retention in the unified
field dimension of frequent comprehension.

See the previous article on this at:
11-11-11 Update on 'The Event'
~~~~~~~~~
Notable Quotables and Headlines of the Week

"Earth is a laboratory for billions of high frequency
humanoids and highly evolved beings from
across the quantum unified field universe
in all quadrants of the Cosmic Cube's
Universal Interface at the heart of
cosmic Law of One <![if !vml]>

<![endif]><![if !vml]>

<![endif]><![if !vml]>

<![endif]><![if !vml]>

<![endif]>."
~ Christos Lightweaver

AS THE US SPENT $1.5 MILLION A DAY
TO FIGHT AFGHAN HEROIN PRODUCTION,
HEROIN OUTPUT QUADRUPLED
"Something is seriously wrong with this picture.
Our tax dollars subsidizing drug addiction?
Who profits? Not healthy civilization!"
~ CR
"You knew that vaccines were not safe when
the vaccine companies got congress critters
to pass a law that grants liability immunity
for the side effects of UNSAFE vaccines.
The lifetime of impaired immune systems
as a result is thus very bad for our health
but it makes a killing – literally – for the
medical-industrial complex… which puts
stockholders BEFORE the public when
profits are at stake. It's killing us!" ~ C.
"If you haven't figured out corporate media's
double standard by now, consider that they
are owned by stockholders and dominated
by the largest shareholders and interlocked
directors in five giant media conglomerates.
Since the largest shareholders are highly
invested in Big Oil, Big Pharma, Big War,
Big Bank (FED) and Big Media collusion…
these Deep State Cabal sycophants have
covertly subverted truth, freedom and love
as the enemy – suppressing 'free energy',
holistic drug-free healing, paths of peace,
economic jubilee, and Global TeLeComm
to mediate local/global TeLeCommunity."
~ Christopher
ACTION PLAN – AN URGENT APPEAL FOR HELP!
Did you hear about the inferno in Paradise California that devastated this community of 28,000 people? That was the home of twins Don and Doug Newsome – owners of BBS Radio Network – which is the leading and largest mind-body-spirit Internet radio network in the world.
This is the studio I've patched into to do my Radio Show, Cosmic <![if !vml]>

<![endif]><![if !vml]>

<![endif]><![if !vml]>

<![endif]><![if !vml]>

<![endif]>, the last 11 years. It was once one of the most beautiful properties in Paradise with hundreds of fruit trees.
Don and Doug barely escaped the conflagration of blinding smoke and propane tanks exploding around them. They've lost their home, studio and equipment.
For more than a decade, BBS Radio has broadcast to 63 countries via the Internet, connecting millions of people worldwide with hundreds of independent show hosts like myself whose intent is general enlightenment for humanity – a positive vision of the future that emphasizes personal and planetary awakening to truths that have been long-suppressed by fakestream media.
Don and Doug plan to rebuild. They hope to be up and running in temporary facilities in a few weeks. But they need your help.
A GoFundMe website for Don and Doug has been set up by friends of the Newsomes to provide needed food, clothes and bare bones equipment. These guys have provided heroic service for our general enlightenment, and they deserve our thanks with any support we can give.
So Please Contribute what You Can
at: www.gofundme.com/6dxe0sg
FOR VICTORY OF THE LIGHT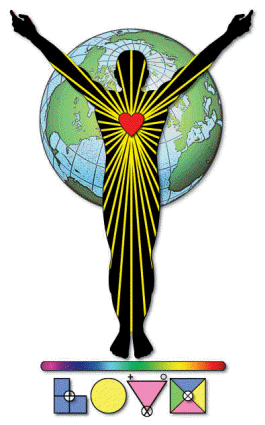 Global TeLeComm