TSA Insanity vs. TLC sanity
There's a method to the madness folks,
and there's a vision for healing.
CHOOSE WISELY

First read the article:
Cancer Danger In Airports with 'Backscatter' X-Ray Machines
and watch the short video
Chertoff's TSA Death Scanners at:
http://www.realzionistnews.com/?p=575

As you keep in mind this information, then ask yourself...
which network of supremacist religious zealots have
infiltrated U.S. government at the highest levels
with an ongoing 9-11 agenda to deceive and
terrorize and now sexually molest us to
invert, subvert and pervert sacred
Christ-like virtues in the name
of their domination of the
physical and financial
resources of all
Americans.

Right before Thanksgiving and Christmas???

This is the obamanation of desecration...
standing where it ought not; Uncle Sam!
<![if !vml]>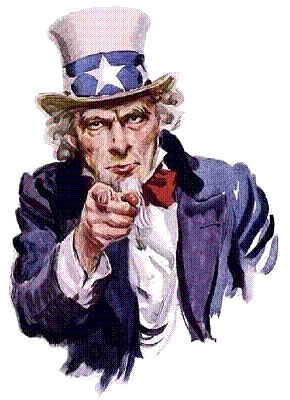 <![endif]>

I WANT TO TAKE NUDE PHOTOS OF YOU IN THE AIRPORT
WHILE EXPOSING YOU TO CANCER CAUSING RAYS
OR I'M GONNA SQUEEZE YOUR GENITALS.

Note: As the extreme right points the finger at all who are left
(without their domestic terror-for-tyranny agenda)
we are all witnessing how common sense
becomes uncommon through mainstream
"BS" (Belief Systems):
the inversion of God government with government god on war steroids;

the subversion of right is might with faithless fear and intimidation tactics;

the perversion of the moral high-ground with obstacles to high-flying travel.

It was Thomas Paine's COMMON SENSE
that sparked the American Revolution with
an appeal to Conscience... for freedom.

It will be a new UNITY CONSCIENCE
that sparks a worldwide rEVOLUTION
in higher Conscience for global healing.

"Man did not weave the web of life; he is merely a strand in it.
Whatever he does to the web, he does to himself."
~ Chief Seattle

Embrace the native wisdom of "Galactic Alignment" (in 2011)
to realize (real eyes) that the Great Adventure facing us
is not a change in political scenery but having new eyes.

Realize that the greatest fear of the FPTB (Former Powers-That-Be)
is that they are losing power to fleece the sheeple much longer;
they know what's coming with "Imminent Earth Changes" (in 2011)
and are stripping the economy like there's no tomorrow while
increasingly limiting travel and and open Internet freedoms
as part of their accelerated agenda for Martial law lock-down
when the imminent 2011 double-whammy shift happens.

The U.S. government for the last ten years has been on a
crash shelter-building program from coast to coast."
~ YouTube video by architect for the elite, at
http://www.youtube.com/user/saluki420#p/search/4/4h3dx9baiwE

The true patriots, now as before, will 'get it'
-- the love of God and the Family of Man --
that is for giving (70 x's 70), not for getting.

Pray and prepare while there is yet time.

Care enough to share a vision for global healing as will
culture social Conscience in social networks.

Link the light of conscientious common sense by
networking for the Net worth of a new Net reality,
a global rEVOLUTION in higher Conscience.

Claim the Victory for the Evolutionary Ascent of Earth,
the TLC sanity that makes TSA insanity obsolete.

~ Christos Lightweaver

"The cause of America is in a great measure the cause of all mankind.
We have it in our power to begin the world over again."
- Thomas Paine, Common Sense, 1776

~~~~~~~~~

Great Holistic Healing Resources

Best Colon Probiotic - Free Shipping

Swedish Pollen Extract - Free Shipping

High Quality Long Term Food Reserves

###