THE RAZOR'S EDGE

Autumn Equinox 2012
Part Three: Serious Prep for What Is Coming

<![if !vml]>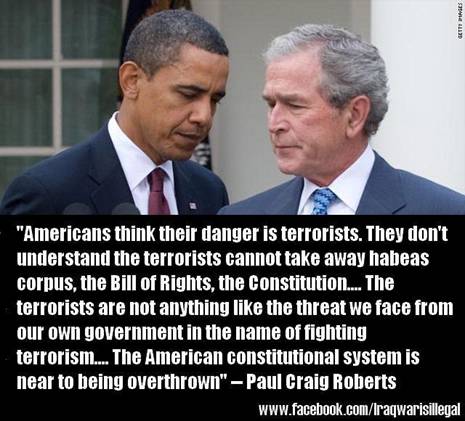 <![endif]>

Realize WHO wants economic collapse and WWIII,
WHY the economy and Mid-East is in meltdown,
and WHAT you can do to prepare for the worst
IF we can't prevent the worst scenarios with a
global rEVOLUTION in Higher Consciousness.

THIS IS AN URGENT ALERT TO BE TAKEN SERIOUSLY
WHILE THERE IS YET TIME TO PREPARE.
It doesn't take an Einstein to realize that a global
revolution in higher consciousness is needed.
<![if !vml]>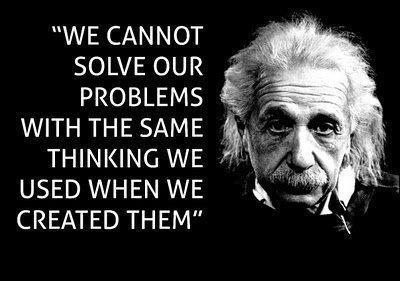 <![endif]>
"A person experiences life as something separated from the rest
- a kind of optical delusion of consciousness.
Our task must be to free ourselves from this self-imposed prison,
and through compassion, to find the reality of Oneness."
~ Albert Einstein

Now is the time ordained, the final 'Physical Quadrant'
of 2012, from Autumnal Equinox to Winter Solstice,
when a new 'Common Sense' goes mainstream
in our new global village of instant-everywhere
and interactive 'TeLeComm-unity' potential.

Heaven knows that the divine destiny of Earth
as a platform for the evolution of many souls
has arrived at this much prophesied time for
mass awakening to 1st principles of civility…
here on Earth as it is in the Universe-at-large.

Now is the time prophesied by
mainstream world religions.

Many Christians say this is the time for the 'Second Coming'.
Many Jews say now is the time for their 'Messiah' to come.
Many Muslims say it is the time for their 'Mahdi' to come.
Many Buddhists say, "Be the peace you want to see".
Common Sense simply says, "THIS IS THE TIME".

UNDERSTAND THE TIMELINE NOW FOR
REVELATIONS – THE UNVEILING --
AS WILL OPTIMIZE THE TIMELINE.
The 'Great Paradox' of the present hour
is a 'Razor's Edge' that cuts both ways,
a form of 'instant karma' with all history
meeting the future in a new sense of the
infinite-eternal wholEness in the fullness
of quantum reality in the here and now.
What goes around now comes around
much faster. Truth wants to be free to
claim the victory of universal values for
global civility, and thereby, neutralize the
"energy veil" (e-veil) that challenges our
"common sense" (collective solidarity) of,
by and for the United Sovereigns of Earth.

All our "BS" (Belief Systems) are now on trial.
It is better to either KNOW or not KNOW and
believe nothing, rather than revolve the 'BS'
that is "Stuck In Negativity" (SIN) as the 'e-veil'
of interfering with the divine destiny of Earth's
transformation with our conscious evolution.

As the veil thins rapidly through to Winter Solstice,
there's no stopping "Final Judgment' of the 'Big Lie'
that has always been the enemy of the 'Whole Truth'.
More TRUTH is the JUDGMENT on all Belief Systems
that are less than the 'Whole Truth'. That means the
"End of the World" (Judgment Time) for the 'Big Lie'…
time to 'come apart' with a Vow for Vision, Virtue and
VICTORY of the TRUTH, the WHOLE TRUTH, and
NOTHING BUT THE TRUTH, SO HELP ME GOD.
I repeat for emphasis…
Realize WHO wants economic collapse and WWIII,
WHY the economy and Mid-East is in meltdown,
and WHAT you can do to prepare for the worst
IF we can't prevent the worst scenarios with a
global rEVOLUTION in Higher Conscience.
A personal note to long-time list members: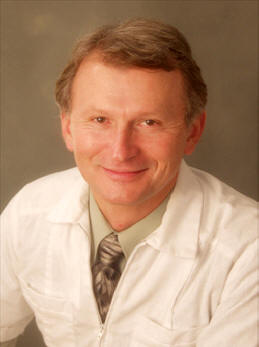 Many of you know of my long-time service as
an old Eagle Scout who lives 'Be Prepared'.
My community service has been dedicated to
helping others build their health and longevity.
Over the last 40 years, I've developed three
holistic health centers and provided personal
health counsel, advanced holistic modalities,
nutrition products & food reserves packages
for individuals, families and 'prepper groups'.
Never have I seen a security crisis of such
extreme urgency as now faces America.
I realize that 'normalcy bias' resists any 'extreme'
challenge to one's comfort zone, and I risk losing
credibility with new members of this list, but I'm
gearing up to supply food reserves again for all
who would 'Be Prepared' for some 'tribulations'.
What I can offer that no one else can is almost
$1000 dollars worth of immune system support
supplements, for free, when you order either of
the two premium food reserve packages HERE.

Since I am the manufacturer and distributor of the
'Pollen Extract' and Prescript-Assist, respectively,
I can offer them free without increasing the cost of
the food reserve packages... and still pay my bills.

The two companies represented are the highest
quality I've found after many years in this industry.
Their respective strengths are also explained HERE.
In the worst case scenarios, you will definitely need
your own food reserves, and in better scenarios,
you can always savor this food… or barter with it.
IN CONCLUSION…
"This is a test to see if your mission on Earth is over.
If you are still alive, it's not."
~ Sir Francis Bacon
To say that there are major challenges facing us is
an understatement, but the greater the challenge,
the greater the opportunity to win 'stripes' for your
'ascension' – your personal evolutionary ascent --
on the path of eternal progression in the image of
(and resonance with) your 'higher purpose' or
'soul contract' or 'divine destiny'... whatever:)

No one can tell you what you don't already know
in your heart-of-hearts. What's coming upon Earth
over the next three months may be far worse than
what you pray for... or far better than you imagine.
Keep the faith, be at peace and pray for peace.
Practical spirituality will also have the foresight
to prepare with food, water and health supplies.
You may have heard the story of the theologian who
was killed in a car accident and went to heaven where
he asked God what his early-death karma was, and
God told him, "You failed to fasten your seat belt."

There are consequences for failing to prepare when
civilization is speeding up yet careening out-of-control
like a car without brakes. 'Fasten up' and 'get a grip'.
Remember the quantum reality of 'The Quickening' now
is that you, we, ALL OF US, get what we individually and
collectively 'ASK FOR' … and there are consequences…
So take responsibility for your QUANTUM WORLD where
we are all in this together... emerging global civility.

Or as wise old Ben Franklin said at the
beginning of the last world-changing
rEVOLUTION …
"Either we all hang together, or most assuredly,
we will all hang separately."
This is the purpose of THE ALLIANCE, for global community,
to come-into-unity along more enlightened lines that frame the
Constitution of Conscience.
However you KNOW this spiritual purpose intuitively
(in your heart of hearts), realize (real eyes) that
ALL social, political and economic problems are at
their cause and core a spiritual problem that is only
resolved with a spiritual solution that matters now
more than any time in humanity's recorded history.
CONCEIVE IT and BELIEVE IT to ACHIEVE IT!
Understand the 'Quantum Entanglement' now.

Realize WHY the Middle East is again revolting.

Make serious preparations for what is coming.

SUMMARY NOTES:
The Common Sense that sparked the American Revolution
is the same spark igniting the flame of freedom
in the hearts and minds and souls of the
United Sovereigns of Earth.
"We have it in our power to begin the world over again."
~ Thomas Paine, Common Sense
"What tedious training, day after day, year after year,
never ending, to learn common sense."
~ Mark Twain
I never said it would be easy.
It's now a RAZOR'S EDGE.
~CR
~~~~~~~~~
Be Kind ~ Bless Mankind

Kindly support your holistic health (click HERE)
as a way to support '2012




Unveiled'.