The Republic has devolved to an oligarchy of power elite potentates who run the corporatocracy. The Constitutional Republic is hanging by a thread. Most Americans don't even realize how the Republic has been subverted as explained in this short video:
'Christian Zionism' is a classic oxymoron.
There's nothing Christian about Zionism.
It's abject subversion of Christic values.

Are you aware that the Zionist flag is the
one Hitler allowed beside his Swastika?
Or that Hitler was backed by Rothschild
who also funded rise of the Israeli State?


Rothschild Trillionaire Status Quantified


Nov 27, 2017 / SGTreport
If you are seriously pro-life for YOUR life
you'll embrace the Whole Truth which is
the end of the Christian Zionism Big Lie.
That Big Lie is so BIG and so bold and
so often told that many people believe it.
But the Whole Truth trumps the Big Lie.

ZIONIST Situation Debriefing - Priority:
End Game of Zionists Against America
Distinguishing between Judaism and Zionism
(Judaism 'good' ~ Zionism 'bad')

Nov 29, 2017 quote from 'Destroying the Illusion':

"We in the United States have been under
attack by ideological subversion that is
not Communist; it's Zionist."

~ Robert David Steele, former CIA trainer
for Open Source Military Intelligence.
- His Public Intelligence Blog HERE;
- Cosmic
<![if !vml]>

<![endif]>

<![if !vml]>

<![endif]><![if !vml]>

<![endif]>
interview HERE
(May 16, 2015
)

The Judeo-Christian alliance of American Jews and Christian Zionists are finally waking up as a unified whole to the fact that
"Netanyahu is toxic and Zionism is toxic and Israel is not America's friend"
. That loaded quote by Robert David Steele is unpacked in two recent interviews:

November 29, 2017 interview HERE (video)
Interview with Jeff Rense HERE (audio)

Synopsis in Brief - Zionist Subversion of U.S.
(now well known by Netizens worldwide):
1- Attack on the U.S.S. Liberty (ship) by Israel;
2- Attack on the U.S. (9-11), Zionist planned;
3- Rigging the U.S. Congress (AIPAC lobby);
4- Rigging State contracts for disaster relief;
5- Las Vegas massacre by powerful Zionists;
6- Zionist ownership & control of Big Banks;
7- Zionist ownership & control of Big Media.
Israel Lobby is Slowly Being
Dragged Into the Light
Nov 14, 2017 / CounterPunch.org
by Jonothan Cook
Prince Charles' Letter From 1986
Blamed Jews for Mideast Unrest
Dec 6, 2017 / Haaretz.com
"Surely some U.S. president will stand up
to the Jewish lobby." ~ Prince Charles
Zionist Connection to the
Saudi Arabia Coup,
Imprisoning and Torturing
Billionaire Oligarchs
Nov 30, 2017 / Unz.com / Israel Shamir
EXCERPT: Saudi Crown Prince Muhammad bin Salman (or MBS) faced the problem of having a broke country, an empty treasury, and a lot of very rich citizens with full coffers. Trump faces a similar problem; in the US, the top dogs have the whole hog, while the state is in multi-trillion debt. Just three well-to-do gentlemen – Jeff Bezos, Bill Gates and Mark Zuckerberg – have as much wealth in their coffers as all the ordinary folk. The annual deficit is about $400 billion; the Rockefellers would not even notice if this paltry sum went amiss from their holdings, estimated at well over a trillion dollars, that is twelve zeroes after the first digit. Continued HERE.
The Dark Truth of Zionism
Nov 26, 2017 / ConsortiumNews.com
Excerpt: American Zionists seem willing to subvert their own constitutional protections in order to support a racist foreign state.
ARE YOU AWARE THAT...
the U.S. banking system has been owned
and controlled by Zionists, not the public?
THIS IS DECEPTION NUMBER THREE:

Rothschild & Rockefeller 'Robber Barons'
(Banksters)
Run the Corporatocracy Pyramid Scheme
Is it true that the U.S. economy is struggling?
Are you aware that major reset is imminent?
Would you agree that the banking system
must free itself from Zionist control policies?
The 'economics of scarcity' is an oxymoron.
The 'value of scarcity' creates debt slavery.
EXCERPT:
A staggering 59.8 percent of younger Millennials (18 to 25) are now living with relatives, and an all-time record 38.4 percent of all Millennials (adults age 18 to 34) are currently living with family.
An economics of abundance liberates one's


poverty consciousness that values scarcity.
Abundance economics follow from
victory virtues.

Scarcity economics result in
victim dictum.
The U.S. economy is now on 'life support'.
The vital signs of the Republic are failing.
The system is rigged for 'banksters' who


enrich corporatocracy at public expense.
This is the real cause of wealth inequity.
A sure sign that the Republic is ailing is
the sick health care system in America.
The corporatocracy 'makes a killing' on
sickness. They profit from our dis-ease.
Like mass deception of fake democracy
and the mass deception of fake religion,
fake health care is pushed by fake news
using fake science to push Big Pharma
policies of drugs for whatever ails you.
THIS IS DECEPTION NUMBER FOUR:
"Over the past two decades the pharmaceutical industry has moved very far from its original high purpose of discovering and producing useful new drugs. Now primarily a marketing machine to sell drugs of dubious benefit, this industry uses its wealth and power to co-opt every institution that might stand in its way, including the US Congress, the FDA, academic medical centers, and the medical profession itself." ~ Dr. Marcia Angell, former Editor in Chief of The New England Journal of Medicine [from: www.wanttoknow.info/healthcoverup]
From Nuremberg to California:
Why Informed Consent Matters
The widespread 'BS' (Belief System) that
vaccines are safe and effective is a Big Lie.
It is well documented that half of Hitler's
flight capital (gold) went to the giant drug
company Merck for rise of the 4th Reich
in America as part of Operation Paperclip.
Merck seeded polio vaccines with cancer
viruses when baby boomers were children.
AIDS was created in U.S. biowar labs and
seeded into hepatitis B vaccines in the
U.S. and for stealth depopulation in Africa.
[search: Dr. Horowitz - emerging viruses]
The politics and economics of health care
are far more complex than true science.

Drug industry profits lead the Fortune 500.
As public health dies, Wall Street thrives.
Mandatory insurance is the epitome of a
system of health tyranny that claims the
right of government over your own body.
That insurance gives very little assurance
of optimal health to prevent and manage
disease that is often caused by vaccines
and other well-known drug side effects.
There are more health care lobbyists who
bribe Congress critters than the military-
industrial and Big Oil lobbies combined.
Here's one racket that is making a killing:
The Real Reason Hospitals Are So Expensive
July 26, 2017 / truTV
3,004,995 views
Vaccines inject toxic poisons into babies
at levels that are toxic to mature adults.
That can seed pathologies for life which
result in premature death sooner or later.
This vaccination insanity is
finally coming to light.

How the FDA Responds When Asked
To Prove that It Is Safe to Inject
Mercury (Thimerosal) Into Babies
Nov 16, 2017 / Collective-Evolution.com
by Robert F. Kennedy Jr.
Since fear of death is a leading motivator,
the pretense of drug care for health care
is the most persistent illusion killing us.
The War on Cancer is another false flag;
about half of Americans now get cancer.
That's why the cancer-for-profit industry
makes about $200 BILLION $'s yearly.
This kills two birds with one evil stone.

It provides the moneyed power to sway
Congress to endorse legislation that is
written by and for the Big Pharma cartel
of eight giant pharmaceutical companies.

AND it reduces population according to
eugenics policies of John D Rockefeller
who created the drug pushing industry
in 1913 by financing legislation which
made it community standard medicine.
Natural healing was virtually outlawed
and vilified as the 'quack alternative',
while Rockefeller parlayed his massive
oil profits into 1,100 medical schools
who then taught drugs for what ails you.
Doctors made more $'s pushing drugs
and druggists got a fraction of the action.
Their AMA lobbies on Capitol Hill grew.
Rockefeller began buying controlling
interest in major media TV networks.
TV drug pushing is outlawed in most
civilized countries, but not in the U.S.
Guess who lobbies this to be legal?
104 years later, and look at the results.
U.S. public health metrics are abysmal.
Sickness is sucking the life out of 'US'.
Drug 'cures' are often far worse than
the actual disease. Chemo for example:
Dr. Glidden:
"Chemo does NOT work 97% of the time!"


One hundred years ago, only about 1% of
Amercans got cancer. Now it's 50 percent.
That's not due to 'genetics'. It's because of
toxic overload from vaccines and chemical-
laced 'food' weakening the immune system.
You might say chemo is a waste of money.
The only real benefit is the 'Placebo Effect'.
That's for believing it helps while poisoning
you with toxins similar to the mustard gas
used in trench warfare during World War I.
It's so toxic it destroys the immune system.
Chemo's intent is to kill enemy cancer cells
before it poisons the whole body to kill you.
This ignores that cancer is a symptom of a
sick body needing immune system support.
Immunologists worldwide now use the only
natural superfood (SPX) in drip IVs for the
treatment of cancer patients, usually after
their immune system has been wiped out
by chemo & radiation. If the patient is still
on insurance, it helps to bring them back,
so the bill can be padded out some more.
SPX can be taken orally to build immunity
but the big money is in disease treatment
for the medical-industrial complex which
values stockholders more than the public.

That's corporate law of the corporatocracy.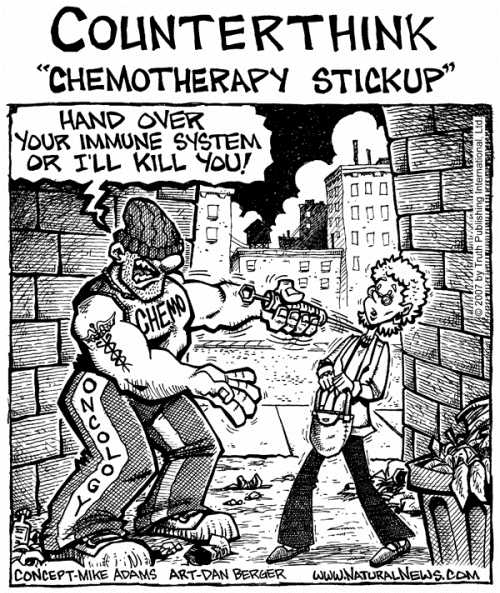 For there to be healing of U.S. health care
it must escape the clutches of Big Pharma
and the Rockefeller's oligarchic control of
Big Media & Big Government in collusion
with Rothschild's dynastic ownership and
control of Big Banks and corporatocracy.
That is the real enemy of the Republic folks.
It's THE source of the divisive dialectic that
polarizes the public rather than our uniting
to throw off the fetters forged by deception.
Many worldwide are wising up and rising up
but many only see the scope of the problem,
believing they are powerless to do anything.
THIS IS DECEPTION NUMBER FIVE:

There are ways to transform our world
for the good… very quickly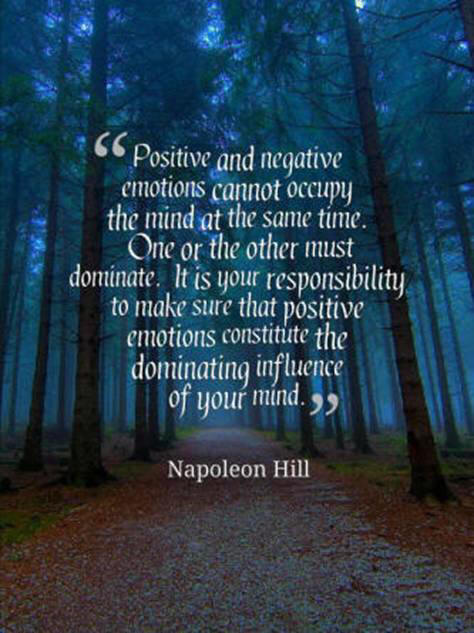 'The 2017 Big Shift Culmination'
Getting ready for Christ mass awakening

It's the weeks before Christmas
with consumerism happening
so it's high time to shape up
for Christ mass awakening.
The shape of Christ-like '<![if !vml]>

<![endif]>

<![if !vml]>

<![endif]><![if !vml]>

'<![endif]>
frames the holographic universe
with a

heart coherence

standard
for upgrading planetary stability.

Upgrading five core Internet freedoms

with


Global TeLeComm & Global TeLeCare
for global TLC coherence mediation.

The Co-Operative 'OS'
(Operating System)
for TLC Co-Creation:




Full Disclosure
(for those few but powerful
cultural creatives who hold
the balance for the masses).

"One individual who lives and vibrates to the energy
of pure love and reverence for all of life will counter-
balance th