Dad Died at Home in His Sleep
Robert Lee Rudy

Oct. 6, 1924 ~ Dec. 14, 2014
My Father passed gently in his sleep early Sunday morning. Son Robert Jr. gave him a drink of water at 2:30am, and found him in his recliner with his beloved Shih Tzu on his lap in the morning.

In home hospice care for several months, Dad was cheerful and ready to move on, requesting last week to be upgraded from grave to cremation.

Fortunately, my brothers and sisters and I were able to celebrate his 90th birthday with him in October, honoring his family legacy raising six children with Mother Grace, singing and golfing through life while building hundreds of homes and rental units in Troy Ohio.

A long-time soloist in the church choir, and pianist while singing in barbershop quartet, Dad sang in Duke University's Glee Club and Acapella Choir while in Navy officer's training. He also sang to Fred Waring on a train while his choir was bound for New York's Radio City, 1944.
Dad's 90's Birthday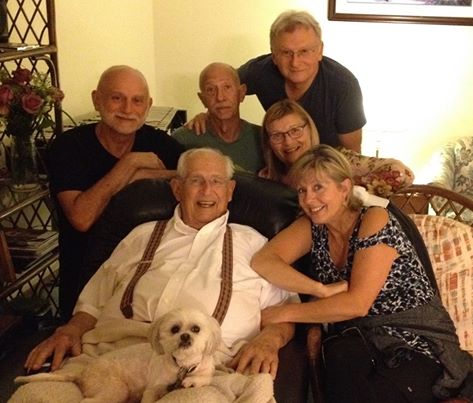 Dad was a lifelong member of Optimists Club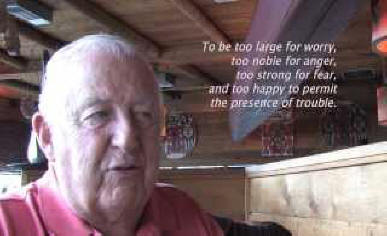 Here's a selfie by Sister Lisa on the way to
Dad's 90th birthday party at his church.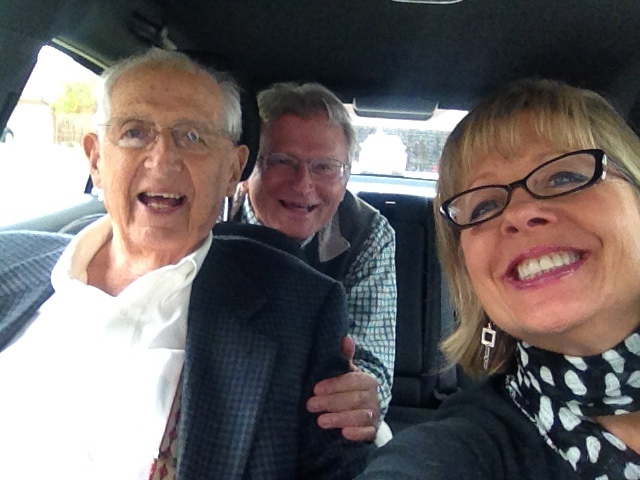 Sunday brunch over Dad's birthday weekend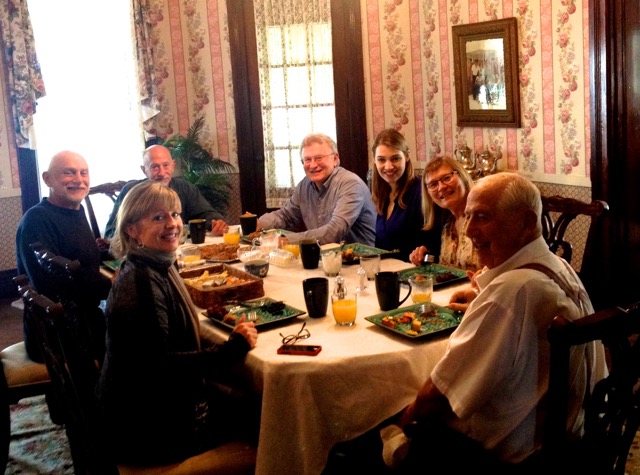 With 20 Grandchildren and 16 Great Grandchildren,
Father will be well-remembered with a picture book
of his life that was published for Family members
and presented to Dad at his 90th birthday party.
Many blessings for a long life lived with gusto and so much love,