THE GREAT RACE FOR GLOBAL REBOOT SERIES

Awakening Is A Process
2012 Unveiled
:
The Greek root word for "Apocalypse" (means
the lifting of the veil
,
and the
veil of separation
from full-spectrum conscience
is rapidly
thinning
at an accelerated rate through 2011-2012.
As the veil thins or is otherwise lifted, our perception of "time" adjusts to the
cosmic cycles at this unique time of "acceleration" in Earth's cosmic history.

Leading Mayan calendar scholar Carl Johan Calleman, Ph.D, makes a good case
that the REAL "end date" for the Mayan calendar is Oct 28, 2011,
based on evidence rather than belief, which Calleman explains at
"Mayan End Date".

"Conscience is the most sacred of all property."
~ James Madison, Chief Architect of the Constitution
"In the beginning, God geometrized."
~ Ancient Hermetic Wisdom

"In the end, we all become what we geometrize."
~ Modern GeoNotes Wisdom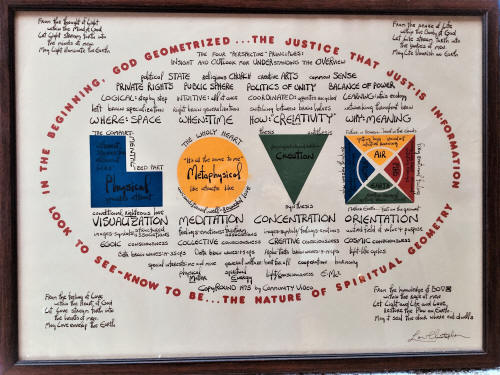 The more information we have, the greater is the need to get it all in order...
aROUND the RIGHTs that RADIATE from the REVELATION
of, by and for the divine order of the universe
with
<![if !vml]>

<![endif]><![if !vml]>

<![endif]><![if !vml]>

<![endif]><![if !vml]>

<![endif]>
without end.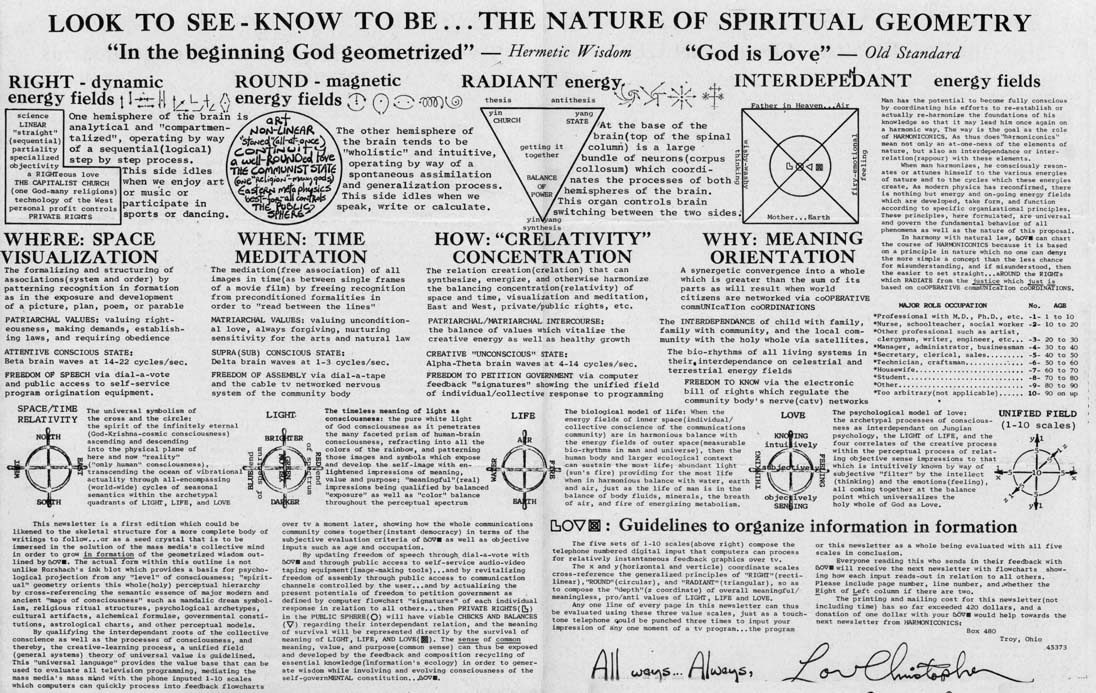 ~ 1976 HarmonIconics Newletter re: "The LOVE Model"... the early version of the cosmic law "blueprint" (coordinates)
for "Co-Operative Comm-Unity Co-Ordination" (mass-to-mass TeLeComm)



Dimensional Shift:

The divine prime directive has always infused the secular with the sacred
and now that process is accelerating in our DNA, conscience and world.

"Projections of fears or dreams onto a Y2K date in the future
is a way of thinking that I believe is very disempowering
and removes the responsibility for the course of events
from our actions in the present moment."

~
Carl Johan Calleman, Ph.D